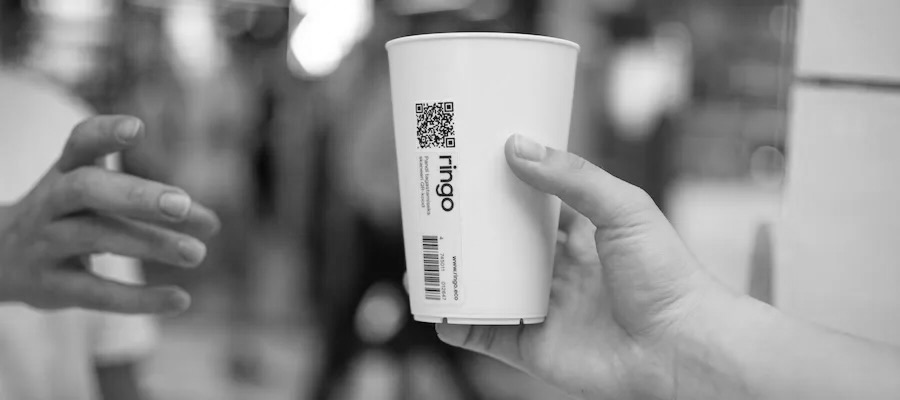 SUSTAINABILITY
We appreciate your contribution to the sustainability of sTARTUp Day and sTARTUp Night 2022. Here are 4 easy steps to act sustainably at the festival.

We have only

Ringo reusable cups, bowls, and plates at sTARTUp Day and sTARTUp Night

. Please don't throw them away, bring them to the collection containers.

Free drinking water is available for everyone at sTARTUp Day (instead of bottled water)

. Bring your own bottle or use Ringo reusable cups for a refill.

If possible,

come to Tartu by bus, or train

or share a ride.

In Tartu, we recommend walking, cycling, or using an e-scooter

for commuting between the venues. Bus rides in Tartu are free if you're wearing the sTARTUp Day wristband.

Please do not hand out any flyers, disposable gifts/swag

. sTARTUp Day is a flyer-free festival!
sTARTUp Day is aiming to be more sustainable year by year. Currently, we are mainly focusing on reducing radically the amount of waste and raising the reuse of inventory and materials.
REUSE & WASTE REDUCTION
In the production of sTARTUp Day, we are producing as little as possible and reusing what's possible!

We are reusing materials for stage and area design, avoiding disposable building materials, carpets & design elements as much as we can
We are reusing a significant part of our signage
When producing swag and gifts, we are choosing practical, sustainable, and local products and immaterial gifts. We avoid disposables
We are avoiding "over-ordering" the items we need and printing out information as little as possible

We use only reusable cups, dishes, and cutlery at sTARTUp Day and sTARTUp Night.
We have set clear sustainability criterias for our partners and startups physically represented at sTARTUp Day.
Our festival is free of flyers/handouts and disposable gifts
All the partners and startups are avoiding disposable cups and dishes
WATER AND FOOD
Free high-quality drinking water is available for all the attendees at sTARTUp Day. People are encouraged to use their own water bottles or reusable cups for refilling.
There are always vegan food options and plant-based coffee milks available for attendees.
RESPONSIBLE WASTE COLLECTION
We have a separate collection of waste at sTARTUp Day for attendees, as well as partners, production units, and the team. That enables us to send more waste to circulation.
SUSTAINABLE TRANSPORTATION OPTIONS
We encourage attendees to arrive at Tartu by train or bus or share a ride (when coming by car).
We have free bus rides in Tartu for people with sTARTUp Day wristbands. Tartu is comfortable for walking and commuting with bikes and e-scooters.
ENERGY EFFICIENCY
We are avoiding wasting electricity - electronics and electrical machinery that are not in use (outside of conference hours) will be switched off or turned to minimum usage.
IMPACT AND PROGRESS
We are measuring the effectiveness of our sustainability actions (amount of waste, energy usage, the effectiveness of sustainability framework for partners). Thorough analysis (and feedback gathered by you) is the basis for the improvements for the next sTARTUp Day festivals.
We are carrying out and improving our sustainability program in cooperation with Acento - sustainable events.





Let's take care of our planet Earth together!