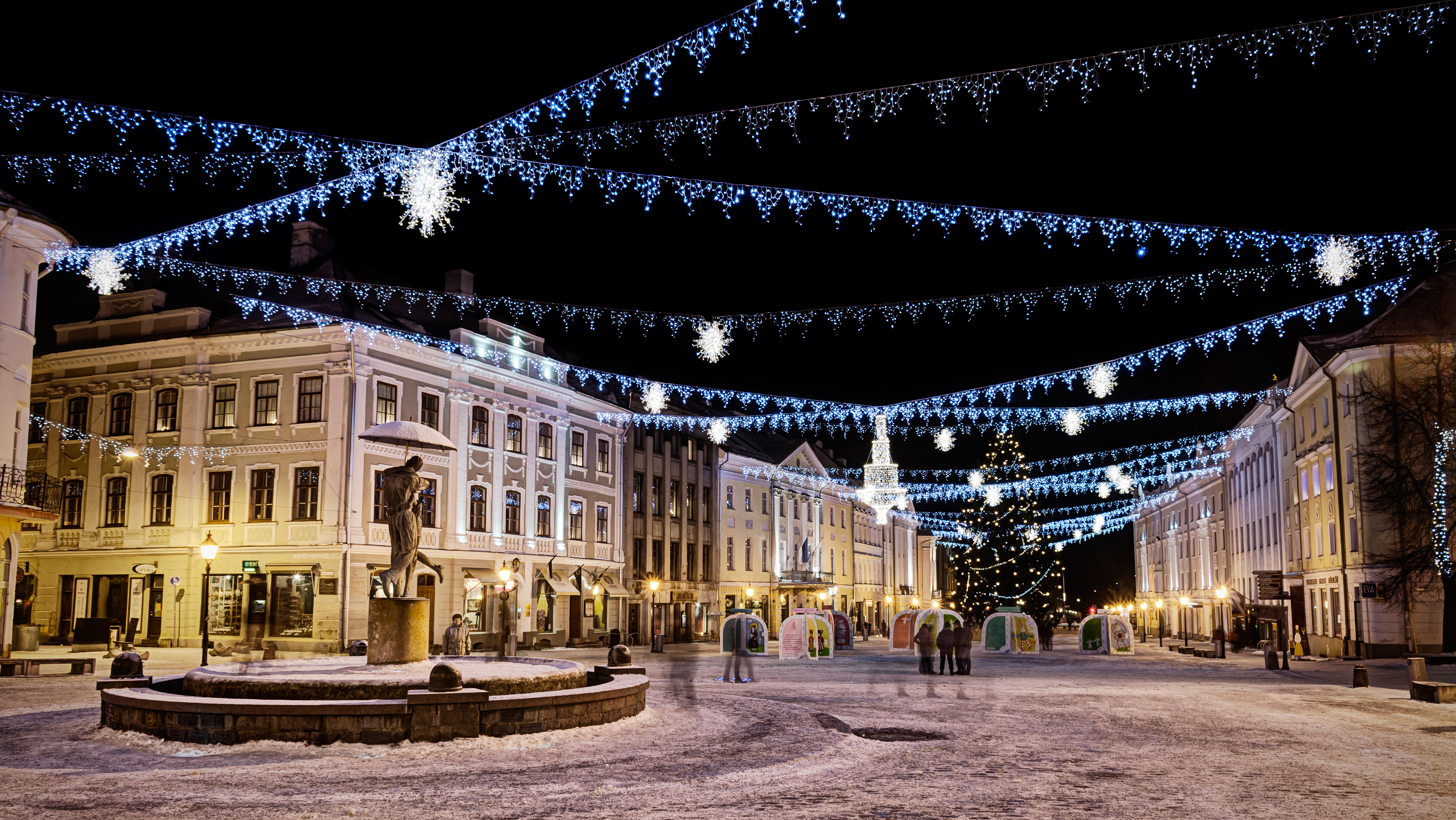 For 3 days, sTARTUp Day 2017 will turn Tartu into the busiest place in Europe
sTARTUp Day 2017 is a busy day fulfilled with motivation and inspiration to all guests. The business festival will be packed with an exciting program from early in the morning until late in the night. The guests will be able to enjoy world-class keynote tracks, pitches by the best new early-stage startups, demos of the coolest innovations and so much more. So one thing is sure – this will be the most exciting day for startups and businesses on so many levels!
The main day of the 8th of December sTARTUp Day 2017 will present the best in the world of early-stage startups and business what Tartu, and in fact, Estonia, has to offer. When putting the program together, the founders of sTARTUp Day soon realized, that though on the main day the stages of the festival will hold 20 tracks and over 100 speakers, there is still so much else to showcase, so much more people to connect and so many more valuable memories to make.
Thus the side-events on the 7th and 9th of December were born. In the following article, we will introduce you the side-events of sTARTUp Day 2017. Many of the events are free to attend also for the non-guests of the festival. Still, registration is required, so please check the guidelines for each side event.


December the 7
th
9:45 – 17:00
Smart manufacturing meetup
Location: Science Centre AHHAA (Sadama 1)
What: A business meetup, where top companies explain why they have chosen Tartu region as the location for their smart manufacturing unit.
Why attend: Meet local and international entrepreneurs, learn about success cases, and get to know the local business environment including hiring opportunities.
Registration: HERE
10:00 - 17:00 Hero investor day (for investors*)
Location: SPARK (Narva rd 3)
What: Investors Day is an international program with discussions, keynotes and networking about the most important topics for angel investors.
Why attend: You'll hear about exit strategies, value creation, screening the deal flow and more. The day ends with discussions about Angel Network Models and Angel Group models.
Registration: HERE
10:00 - 17:00 sTARTUp Biotech 2017

Location:
Tartu Biotechnology Park (Tiigi 61)
What: sTARTUp BioTech hackathon brings together biotech, medical and veterinary entrepreneurs to pitch and hack the best new ideas in these fields.
Why attend: The hacking day ends with a pitching competition to select the best new idea and the best pitch. The awards will be given out the next day at sTARTUp Day 2017.
Registration: OPENS SOON!
10:15 - 13:45 Seminar: "Tech Transfer in Universities - International Experience"
Location: University of Tartu (Jakobi 2-114)
What: Tech transfer tools and methods in universities will be discussed.
Why attend: Seminar will be conducted by the Director of the Technology Transfer Office of University of Minho Marta Catarino from Portugal.
Registration: OPENS SOON!
13:00 - 15:00 Conference Hack
Location: sTARTUp Lounge (Town Hall Square 16)
What: We invite you to take part of the first workshop of the main program of sTARTUp Day business festival.
Why attend: We will introduce you the program, give you know-how on planning your conference day and insight on arranging meetings. As an open discussion, we encourage you to help us answer the questions unanswered about the role of the ecosystem and events like sTARTUp Day.
Registration: OPENS SOON!
14:15 - 17:45 Seminar: "Investing to University Spin-offs - International Experience"
Location: University of Tartu (Jakobi 2-114)
What: The purpose of the seminar is to introduce the universities' international experience in investing in spin-off enterprises. One of the presenters is Mr Lars Jonsson, the director of Uppsala University Holding Company. He has developed a proactive approach to technology transfer, so he knows about profitable commercialisation and open innovation. He has also published works about university-industry collaboration. Lars shares experience from the about 90 start-up companies he has been involved in.
Why attend: Seminar will be conducted by Lars Jonsson (CEO at Uppsala University Holding) from Sweden.
Registration: OPENS SOON!
18:00 - 21:00 Doing business outside the EU: HR, legal & financial lessons learned
Location: SPARK (Narva rd 3, Tartu)
What: Fortumo wants to share that experience with entrepreneurs who are looking to make their business international. Expanding in the European Union is quite simple, but what about the rest of the world?
Why attend: During this event, there'll be an overview of external markets, focusing primarily on Latin America and Asia. How to set up an office, make sure you abide local laws, hire the right people and pay your taxes in these countries properly?
Registration: HERE
19:00 - 23:00 EstBAN 5th Anniversary Gala Dinner (for investors*)
Location: University of Tartu Museum (Lossi 25)
What: This year, EstBAN is celebrating its 5th anniversary.
Why attend: Join us to celebrate together and meet fellow business angels.
Registration: HERE
December the 9th
11:00 - 15:00 Tour of the alternative side of Tartu

Location: Starts at the front of AHHAA Science Centre (Sadama 1, Tartu)
What: Alternative Tartu tour will wander through the art-filled neighbourhoods. Local street art and the reasons for its creation are explored and the story of the formation of creative regions is studied.
Registration: OPENS SOON!
12:00 - 19:00 KELLAWÄRK – local design and Christmas market
Location: Sports hall on Turu Street
What: The cosiest Christmas market in Tartu offers gift choices for the whole family. More than 45 designers from Estonia and Latvia sell accessories, clothes, ceramics, handicraft, home decoration, kids stuff, illustrations and more.
Why attend: The best place to get Christmas gifts!
12:00 - 16:00 Unicorn Hunt (for investors*)
Location: Estonian woods
What: Every investor dreams of finding their own unicorn. During sTARTUp Day activities the Investor package visitors are invited to a hunt in the wild Estonian woods.
Why attend: It's considered to be one of the best places in the world to catch one since there in Estonia there are quite many startup unicorns per population.
Registration: HERE
See you in December!
Side events are FREE to attend, but keep in mind that the main buzz will take place on 8th December in Science Centre AHHAA.

Get your Early Bird tickets to the main fest until 31.10 HERE
Articles you might also like: