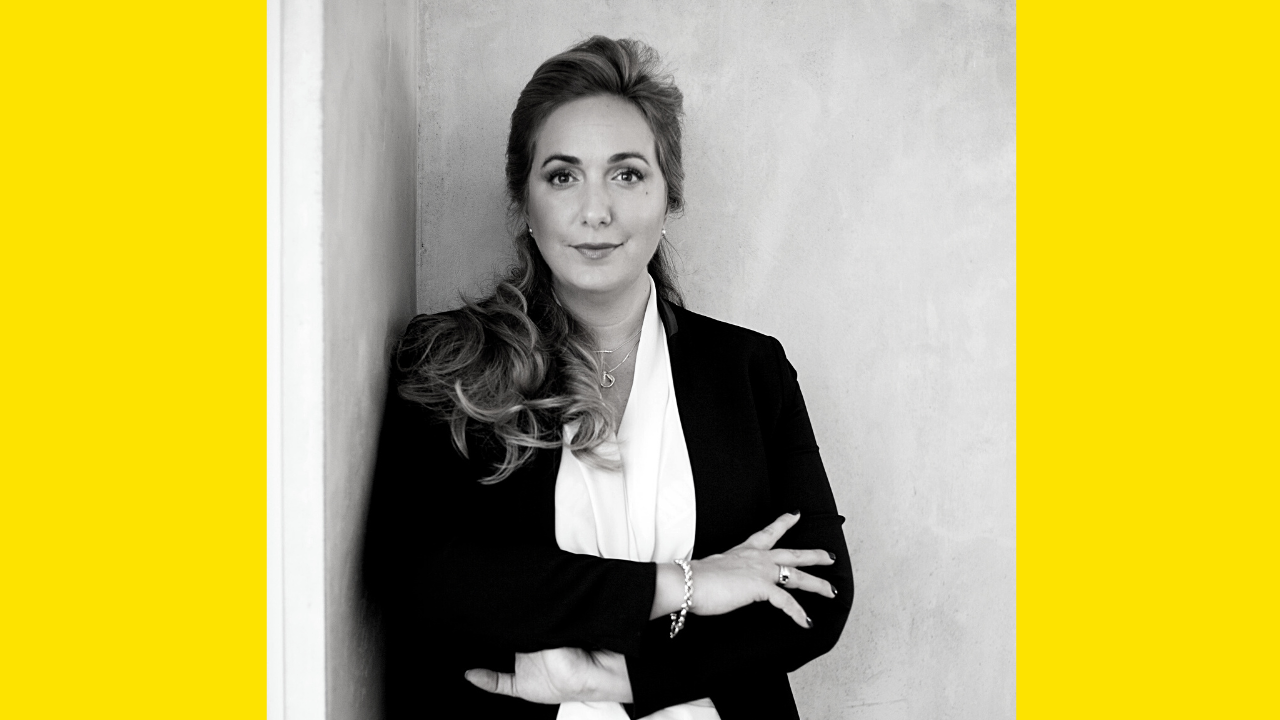 Let's Talk About Sex Tech, Baby
It's been our mission at sTARTUp Day to explore fresh topics. For instance, in 2023, we'll discuss digital fashion and Sex Tech. We took a sneak peek into the topic with Dominnique Karetsos, CEO and Co-Founder of Healthy Pleasure Group.

Having been lumped together as a vice industry until recently, Sexual Health and Wellness Tech has witnessed a transformation in the past few years. Shifting perceptions and the surge in demand (which got an unexpected boost from the COVID-19 isolation) have turned it into a multi-billion euro industry growing at an annual rate of 30% and poised for the next breakthrough. It is also one of the sectors where innovation is often led by women. Some of them will be sharing their insights at the sTARTUp Day 2023 stage.
Dominnique Karetsos is the CEO and Co-Founder of Healthy Pleasure Group, the only global outfit dedicated to the future of Sexual Health & Technology. Dominnique will give a keynote on Investor Day on 15 March and on Day 2 of the sTARTUp Day festival on 17 March.
When talking to investors about Sex Tech, which story, fact or piece of statistic do you most often use to illustrate the (untapped) potential in this sector?
It's worth considering that until 2019, Sexual Health & Technology brands and products sat next to gambling and smoking as vice industries. It's no surprise then that innovations in this space saw minimal investment until the rise of COVID-19 saw a steep rise in consumer demand and sales.
This is reflected in investment with the upwards trajectory of raises and exits in our industry over the past two years alone. While I'm the CEO at Healthy Pleasure Group, I also sit as a General Partner on the fund Amboy Street Ventures, the only fund investing solely in Sexual Health and Women's Health technology, so I know that when you're speaking to investors, big numbers always make an impact. There are so many stories to share, so here are my top few.
One of the more impressive examples that shows the scale of growth that can be achieved is Hello Cake. The brand sells everything from playful products to dissolvable Erectile Dysfunction medication and in only its fifth year it has reached a valuation of $38m. In comparison, Elvie, which has only two smart innovations in its offering, is a global brand with a valuation of $268m.
As we see this industry moves faster than most, there have been even bigger multibillion-dollar deals with the merger of Love Honey & WoW Tech whose offering is primarily adult toys. Most recently, there's been a deal with telehealth service Ro purchasing the male fertility (sperm in a box) brand Dadi in its third year for $100m.
We've come a long way in a short space of time. I remember including medical diagrams in one of our pitch decks and an old VC colleague took out a red pen and put a red line through every picture and diagram of the vagina and vulva. Thankfully, the landscape for raising capital in our space has changed drastically over the last five years.
Now the Sexual Wellness industry is estimated to reach $37.2 billion dollars by 2023 and the women's health market is projected to be a trillion-dollar industry by 2027, there hasn't been a better time to invest in an industry heading towards exponential growth.
As customers, we are, on average, probably not too well-informed about Sex Tech either. Where to start? How can we begin learning and benefiting from innovative solutions in this field?
What is referred to as SexTech, we define as Sexual Health & Technology, the consolidated billion-dollar categories including Femtech, Menopause, Fertility, IVF, Erectile Dysfunction and more.
Historically, Sexual Health has been excluded from our priorities when it comes to managing our overall health. The term "safe sex" often evokes feelings of embarrassment or negativity – from our rudimentary sex education lessons, centering completely around preventing either pregnancy or infection, to sheepishly undergoing an STI test and burying boxes of condoms at the bottom of your shopping basket. Those feelings of humiliation, loneliness and discrimination, perpetuated by centuries of cultural stigma and social taboos, have meant that up to now our access to quality and shame-free education, services and products has been extremely limited.
Sexual Health – beyond a person's sexual behavior – is about finding, understanding and engaging with what is pleasurable and good for you. We define Healthy Pleasure as sexual self-fulfillment, which we see as the ultimate goal for any consumer in purchasing and decision-making. Although customers are becoming braver and more sophisticated in seeking out solutions and products within the sexual health and pleasure category, there is still a huge education gap that brands, particularly Sexual Health & Technology brands, need to bridge.
First and foremost, for brands playing in this space, understanding who your consumer is and where you're meeting them will give you a good starting point in how to talk to and educate them. We know that consumers are crying out for credible, digestible and relatable content and products and we need to start switching the narrative from danger to pleasure and bring honest innovation to market to improve our lives.
Dominnique Karetsos will give a keynote on Investor Day in Kammivabrik on 15 March and on Day 2 of the sTARTUp Day festival on 17 March.
This year, Investor Day will take place on 15 March at 15:00–18:30 in the Kammivabrik event center. Read more about Investor Day here.
Articles you might also like: