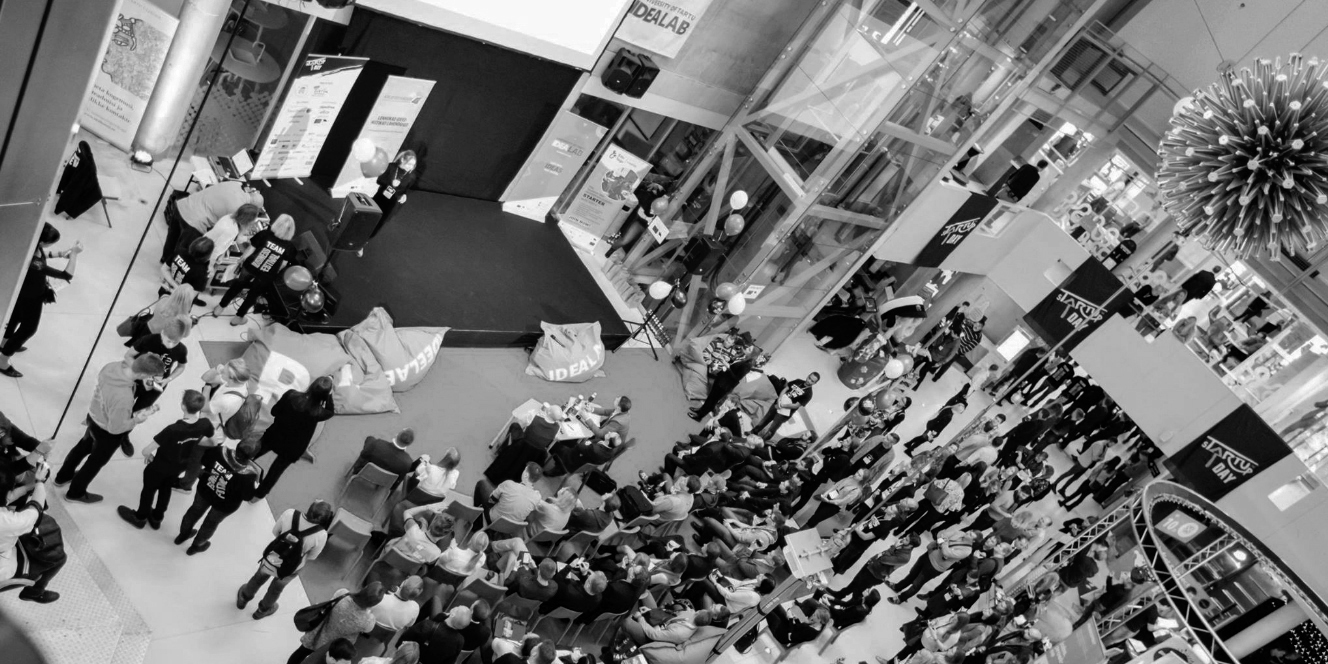 10 Tips to Get the Most out of a Business Festival
Business events are a great place to gather inspiration and practical knowledge, to network or to raise investments. With good planning, a festival can offer you an unforgettable experience. This means that you should be well prepared and have a plan. Whether it is your first or fiftieth
business
festival, here are 10 easy tips to get the most out of a business festival!
1.
Accommodation and transport
Buy both your festival and plane tickets and book your accommodation as early as possible – it's much cheaper and best options are guaranteed to still be available. When picking your accommodation take location into consideration – if you stay near the festival's venue, you will spend less time commuting. There is no point in getting a five-star hotel, since the days are long, and you will probably only use your room for sleeping.

2.
Meeting the right people
If you wish to meet someone, in particular, you should do your research. It's useful to know the appearance of that person, since there are a lot of attendants and finding a someone can be challenging. Most of the biggest festivals have a matchmaking app, which makes it easier for you to find necessary people and to get acquainted with them. Create a decent profile in the app, write about your work and your goals. To meet up with CEO's, it would be advisable to visit the demo area, since they are probably occupied with promoting their startup and may not have enough time to be active on matchmaking apps.




3.
Creating connections
Networking is not only about exchanging business cards. Try to create emotional contact with people. The aim of socialization should be an interesting conversation and a quality acquittance. The value of business festivals is first and foremost the people who attend. People, in general, are welcoming, helpful, friendly and ready to have a chat, so you can approach them without worries.

4.
Catching up with old friends
If networking seems a bit scary or complicated in the beginning, it's always possible to communicate with your existing contacts, whom you may meet at the festival. First of all, old acquaintances are always nice to see, secondly – one strong relationship is more useful in the future than three random business cards. And if you do not want to be social yourself, you can always go around with a companion and let the other do the social butterfly part.



5.
Gathering information
If you go to the event with a goal or a question in mind about something you would like to know more about, it helps you to gather necessary information easier during presentations. For example, you may focus on "How to create a successful startup?". If you have a topic of interest or a question in mind, you will gather relevant ideas more easily from the environment. In addition, it would be wise to write new information down and read it through for a couple of times to memorize it.




6.
Active listening
Ask a question from the speaker right after the presentation. This will help you to listen to the presenter better during the presentation without your mind wandering off. In addition, you can get a personal answer on a topic that is important to you. Also, this gives you the opportunity to gain spotlight on yourself and to present your enterprises - who knows who might notice you.


7.
Drinking water
Several days of communicating strains the voice and dehydration may accelerate the loss of voice. So drink a lot of water! As a bonus, water gives you a lot of energy to go around and be active at the festival.


8.
Making first impressions
Before the event, think about how you are going to introduce yourself to other people. The introduction should be a few sentences long, something that would spark curiosity in people and would be memorable. A strong and unique presentation of yourself will create good contact. In addition what helps to stand out from the masses is a different outfit. Most of the people wear the classic suit and tie combo at conferences. But why not wear a t-shirt with a logo?


9. Don't forget to have fun
It's definitely worth attending the festival's parties because people are more open and carefree there, and ideas fly around in a different way. At the festival, finding people and chatting with them for a longer time can be more complicated, because everybody has different goals and wishes. For example, if you want to meet someone who is actively listening presentations it's pretty complicated! But at the party everyone is relaxed, having fun and socializing. It's good to get to the party early because there are fewer people and mingling is a lot easier.




10. No stress
Have fun and don't take things too seriously! It doesn't matter whether you are talking with potential investors, clients or partners - be yourself. At the festival, there is a lot going on and events and networking can be really tiring – try to be fun and chill conversation partner for everyone you socialize with. Also, don't work during the festival, you will become unfocused and at the end of the day, nothing goes efficiently.

And a little hint to sum it up: sTARTUp Day 2019 is a good place to put those skills into practice and have the best business festival you've ever had. See you in January in Tartu!
Articles you might also like: