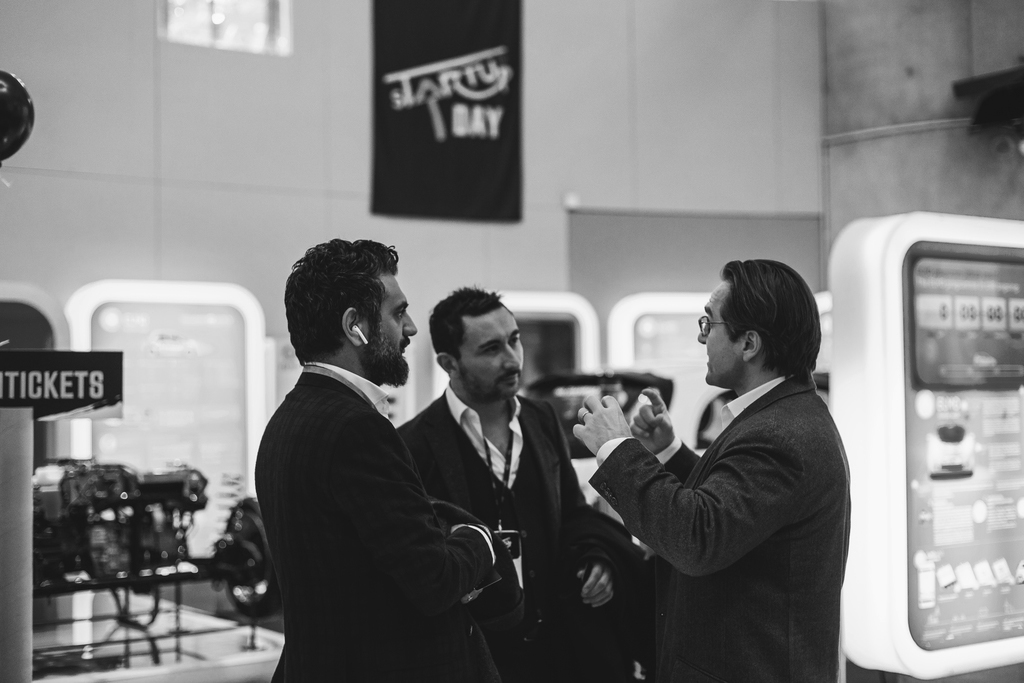 Andres Kuusik: How Can Traditional Companies Collaborate with Startups?
Business festival sTARTUp Day will continue with its mission to change a widespread belief in traditional companies about startups pouring money down the drain.
Startups should be seen as engines for growth, writes Andres Kuusik, the Head of Marketing Chair in the University of Tartu and one of the founders of the business festival sTARTUp Day.

Everybody knows that 90 percent of startups fail. But what about the remaining ten percent? Most of these are bought by big corporations. In 2016, a study carried out by Mind the Bridge and CrunchBase found out that big corporations from the United Kingdom and especially from Silicon Valley are outstanding in this field. Regarding Europe, the biggest acquisitions of startups were carried out by Great Britain's and Germany's corporations. Sweden was in the fourth and Finland in the eighth place. Estonia was not part of the list. So, a question arises – if Estonia has gained fame for a high number of startups, why can't we also be a leader in buying startups? Couldn't this be our next success mode that would make businesses grow and keep all the talents in their home?

The founder of the lean startup methods, entrepreneur Steve Blank has brought out three levels of innovation. The first level means constant innovation – company deals with their main operations and with daily business. On that level, existing products are developed further, and maybe some new products are made. The risks are low because the business model has already been established and there is enough information about marketplace needs and resources necessary for production. On this level, the company can manage product development with their own resources.
Andres Kuusik, co-founder of sTARTUp Day
Second innovation level means getting to the point where a business starts to develop a new business model in their field. For example, a company which has so far only sold products to the market now wishes to start renting them. The risks are higher because, despite the familiar market, they have not yet made money this way. This requires a lot more testing and time but the potential growth can be a lot bigger. The highest level of risk comes with radical innovation, where all is unfamiliar. In product development, it is reasonable to use modern and flexible methods, where the number of tests and iterations is very high. This is the playground for startups. That is why it's useful for traditional companies to think about buying innovation or in other words buying external product development when it comes to the second or third level of innovation.
If Estonia has gained fame for high number of startups, why can't we also be a leader in buying startups?
As said before, 90 percent of startups fail for some reason. To think about how many teams on daily basis deal with massive amount of ideas and developing them, most of which fail. For the company, it's not very reasonable to keep the whole team on payroll. But at the same time, development is necessary, because otherwise a new business model may come and take your company's place. Many companies have realized that they should gather startups around them by creating an attractive environment, for example, an incubator or an accelerator.

Tens or hundreds of motivated people seek new opportunities and business models in your field and under your eyes. Some companies support startups financially in their accelerator, but they can just help with a working space or by sharing knowledge. In the telecommunication sector, a good example is Elisa's start-up program. The biggest and most known startup program in Estonia is called Prototron, which is created and carried out by Swedbank, Tallinn University of Technology (TalTech), and Tehnopol. The goal of that program is not to create revolutionary ideas in finance technology for Swedbank, but to develop entrepreneurship as a whole.
Horizon with the business model. Source: Steve Blank

In conclusion one can say that smarter companies have understood, that instead of the "develop and grow" model, "buy and grow" model guarantees a quicker and also a cheaper development. Why shouldn't Estonia be another success story in this field? This is why we invite all of the representatives of traditional companies to attend sTARTUp Day business festival in Tartu on 23-25 of January 2019.

These are two inspiring days, during which you can listen to interesting speeches from 150 international speakers, get acquainted with startups in the demo area, listen to startups and student teams pitch their business ideas, organize meetups in the Swedbank's lounge or in the matchmaking area made specifically for meeting with the startups you are interested in.
Sources used:
The opportunities and challenges of startup-corporate collaboration will also be discussed on the stage of sTARTUp Day 2019 by Christian Von Den Brincken, Head of Business Development Ströer and others.
Articles you might also like: