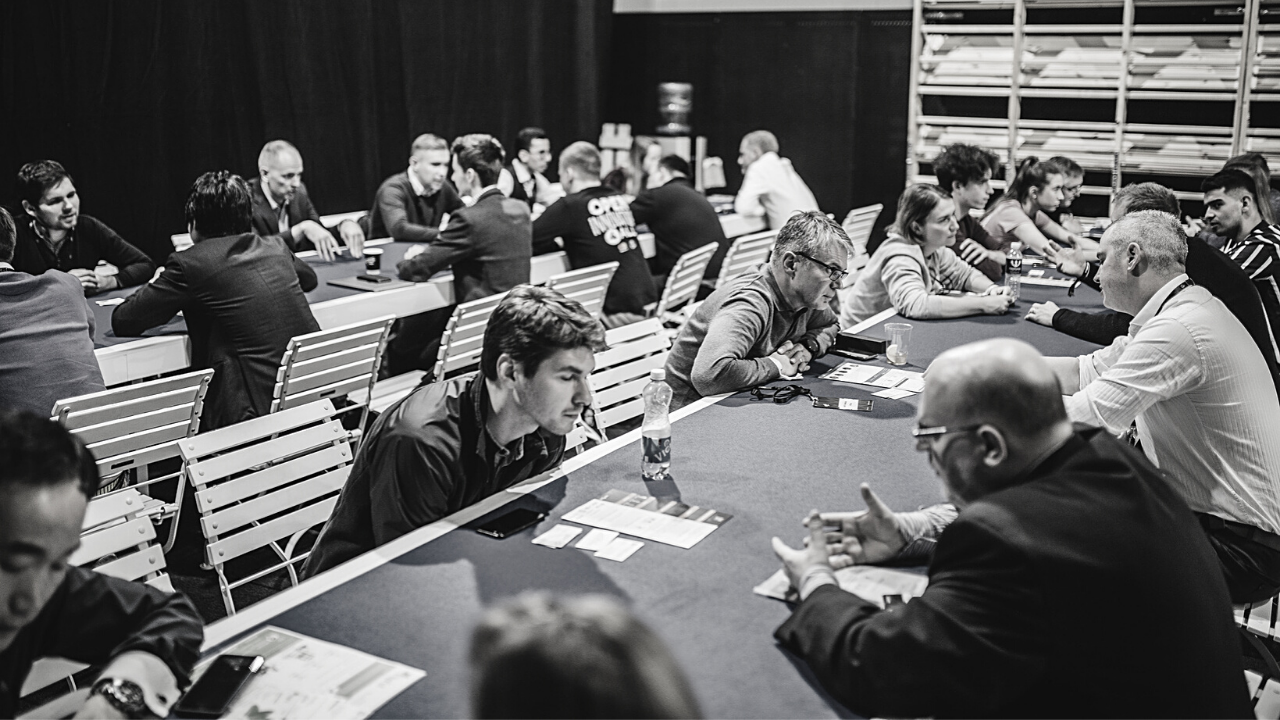 Let's break a world record!
As we are all about keeping sTARTUp Day fresh and full of surprises, we will be attempting to break the world record for the largest business speed dating event with an estimated 1,074+ attendees from all over the world. And of course, to succeed, we need every single one of you!

According to the
Guinness World Records
, the World's Largest Business Speed Dating event took place at JCI Limburg event with 1,068 people in 2014. So, it's about time someone overtook that record. But before tackling something that big, it would be nice to know the larger picture, specifically, the background of speed dating.
How did it all start?
As you may know, the original speed dating is more of a romantic type, meaning you want to find the love of your life. But as quickly and as efficiently as possible – a dream come true for some, a nightmare for others. But speed dating hasn't always been around. It wasn't until 1998 when a young rabbi named Yaacov Deyo was trying to figure out a great way to build a close-knit community.
He and his friends saw that in L.A. it was difficult for Jewish singles to meet each other. So they decided to give it a kick by making it easier and more efficient. And that is why a bunch of people gathered in a cafe one night and had a 10-minute chat with a dozen strangers, all with the purpose of finding their perfect match!
This not-so-romantic but really practical concept spread all over the world in a heartbeat. And before Rabbi Yaacov Deyo had the chance to file a patent, he realized it had already gone viral and decided that everyone should have the opportunity to meet their one and only with this high-efficiency method!
Nevertheless, he and his friends trademarked SpeedDating and Deyo wrote a book called SpeedDating: A Timesaving Guide to Finding Your Lifelong Love.
When dating meets business
Not long after speed dating had spread around the world, business people started to apply it as well – a logical step considering the concept is all about optimizing time and maximizing profit. Some began to call it speed networking, but business speed dating is also widely used (and a bit more exciting).
A great connection is like a marriage. It all starts with a first date.
It's no wonder that over time, different models of speed dating have been developed. Round-robin is based on meeting random people sequentially while being seated in two circles or rows facing each other. The group-based approach where participants are seated in tables of 4–10, and everyone has a couple of minutes to introduce themselves.
The station-based model makes the method even more effective because it requires a previously filled questionnaire. At the event, participants get a list based on their interests and preferences.
Our approach combines the round-robin and station-based model. All 1:1 interactions last 4 minutes and will take place on a virtual platform where you can choose your interests to ensure you meet the right people. Our business speed dating starts on the day of side events and continues on both festival days as well.
Cool hour-long thematic meeting slots, many investors, even more startups, skilled executives, and all the startup-minded people in one place. Get ready to mingle and make the best connections of your life. Join us at
The World's Largest Business Speed Date
!
Articles you might also like: