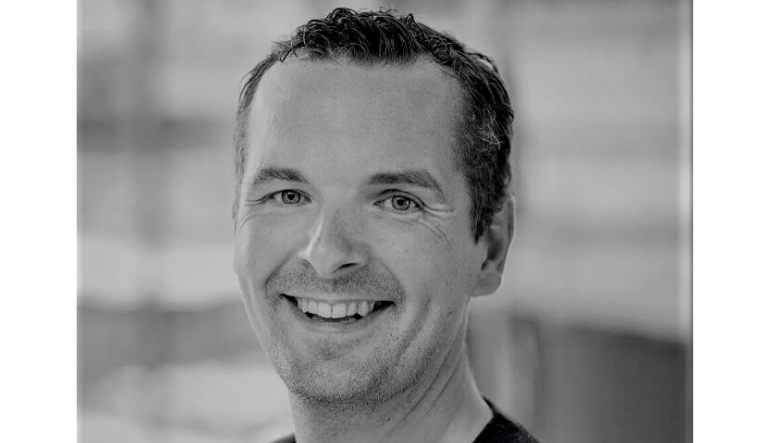 Patrik Etelävuori, Finnair Digital Transformation Lead: "We are open for innovation"
sTARTUp Day stands for Tartu! We are always happy when offices are opened and jobs created here. For example, the international airline Finnair also has an office in Tartu, which values innovation and entrepreneurship! Based on shared values began the partnership between Finnair and sTARTUp Day. We asked them to write why a corporation is interested in working with the startup community and why to innovate when old systems have proven to work.
I think that corporations, like Finnair, one of the oldest still operating airlines in the world, have an obligation to support future generations in succeeding. Building ecosystems with corporations, universities, start-ups, etc. and being open in doing so, is being responsible. It also adds value: we can't solve all issues alone, so why not team up? That's one of the reasons we're at sTARTUp!


I want to share with you the recent experience we had with the Turku School of Economics Business Innovation Camp in October. The concept of Business Innovation Camp is one way of teaming up with the talents of the future. We commit to provide and drive a challenge that follows a clear structure and timeline, a form of sprint or hackathon if you will, where we learn, fail and succeed fast.


I'm a true believer in challenge-driven innovation and ecosystems. I feel that when you drive innovation through challenges, you get something out of it. It's not innovation for the sake of innovation. Say what you will, this happens all the time!
Challenge Driven Innovation: A method to drive innovation in a structured manner by engaging and committing stakeholders to specific challenges that enable ideation in forms of sprints, hackathons, etc., from which proof of concepts are generated. The PoC:s are then taken into further validation and development based on maturity, impact, business case and of course alignment with strategic goals.
The Challenge
The aviation industry is a hot topic in sustainability discussions, and we understand our responsibility. We need to be more sustainable in everything we do, both as consumers and as businesses.

We approached the Business Innovation Camp challenge with this mindset: how can we minimize our environmental impact by increasing our understanding and creating awareness through new innovative approaches?


We know there is a lot of untapped potential within Finnair Kitchen, who provide the catering services for all Finnair flights departing from Helsinki Airport. Understanding the potential, we wanted to tackle how we can create value and sustainability in that supply chain.
Finnair Kitchen food supply chain is a complex maze, where a lot of manual work is still done in an environment where there is no room for error and reliability in all touchpoints is key. The vast number of stakeholders involved end-to-end and the superior quality we demand from our outstations (long haul return, flight service), adds additional spices to the complexity.


Given the above-mentioned curveball on top of the actual challenge, we had set the grounds for sleepless nights and nail-biting for the duration of the Business Innovation Camp.
The students did not hesitate. As soon as the captain turned the seat belt sign off, they were already interviewing our cabin crew on our outbound flight, getting valuable insights on what is going on both during pre-flight preparation and the actual flights.
The Data
The biggest asset that a company has, is data. Data is available everywhere; the key is to collect the data and make sense of it. Identify relevant data points and come up with a solution on how to collect the data in order to understand what problems you can solve with it.

You'll be amazed by how little data airlines are able to gather from and during a flight. Due to this, for example, food waste is an issue as order optimizations for flights are done based on passenger numbers rather than analyzing historical data e.g. waste or consumption during flights.


If airlines would be able to gather and analyze data, we would be able to optimize loads on flights, which would lead to reduced weight, which would lead to reduced fuel consumption, which would lead to reduced carbon footprint, cumulating into significant numbers of reduced environmental impact as well as improved operational excellence.
The Results
The Business Innovation Camp results swiped us off the table. We were presented with three excellent concepts, of solutions on how to reduce food waste on flights by gathering data either directly from customers or from consumed products.

All concepts were of such mature level, down to the process, that we have taken them into further investigation. It is too early to say when we will see the concepts realized to production, but it is safe to say, that we are hungry to try them out.


With determination and openness, we will continue cracking the challenges of our industry. Like I mentioned in the beginning: we can't solve all issues alone, so why not team up?


Digital Transformation Lead at Finnair
---
You can meet with Finnair at the sTARTUp Day demo area. In addition, Finnair's representative Suvi Ihaksi gives a speech on the Spotlight stage about "Building Digital Finnair".
sTARTUp Day is the biggest business festival in Baltics that takes place 29-31 of January in Tartu.
Articles you might also like: