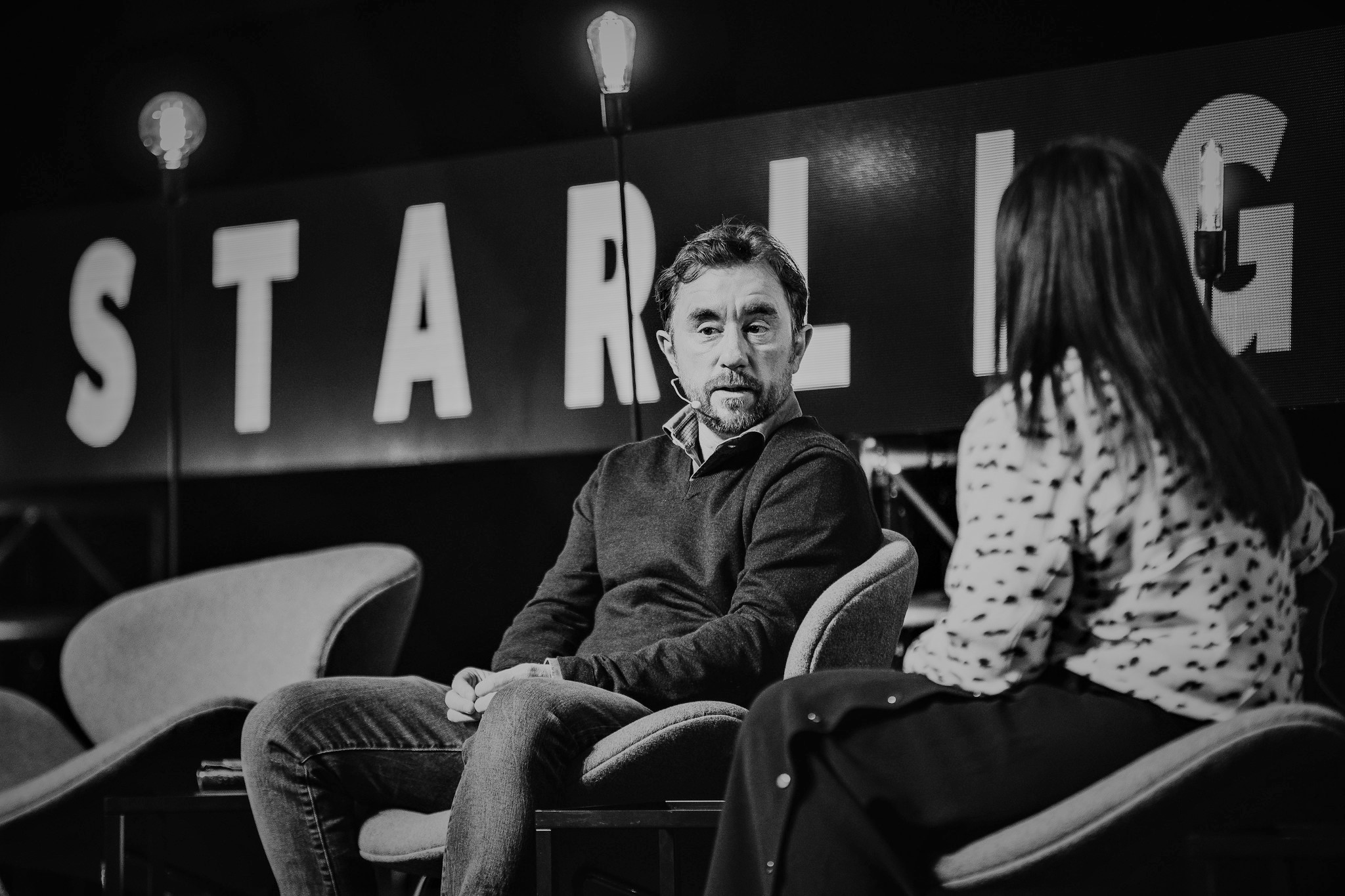 Sacha Michaud - Co-founder, Glovo: "We've been able to rise to the top by being faster, more focused and more efficient"
Sacha Michaud is an English entrepreneur who has founded several companies during his career, for example, one of the largest Spanish internet service providers LatinRed, digital communications company Binaria and online translation company Transworld. After leading the Betfair Iberia team for 9 years, he founded Glovo in 2014 with Oscar Pierre.

Glovo is a Spanish startup founded in Barcelona in 2015. It is an on-demand courier service that purchases, picks up, and delivers products ordered through its mobile app. In 2019 spring they raised €150m in Series D funding.


Sacha Michaud was one of the speakers of sTARTUp Day 2020.
This interview was written by Rene Rumberg, a member of the sTARTUp Day Marketing & PR team.


Consumer behavior can change drastically within one decade. Ten years ago, streaming movies legally online wasn't a thing. You also most probably brought the food yourself while you were on your way to home or office. Nowadays, we couldn't imagine our everyday lives without Netflix and Glovo. In your vision, how will consumer behavior change over the next ten years?
I think any changes in consumer behavior over the next decade will be driven by the technologies that have the biggest influence on, and play the biggest part in, the customer experience. I expect we'll see even greater use of AI — with new solutions coming to the market that allows for personalization at scale — while the introduction of 5G, alongside even more efficient use of big data, will see companies become more creative, not only with their products but with their marketing.
What motivates you to wake up every day in the morning?
Really, what motivates me most is our vision for Glovo. We want to become the everything app for city living, but we're not there yet. Our priority is to continue to grow and consolidate our global position and build a sustainable business. To become the "everything app" we need to continue to be smart, efficient and innovative but we must also be practical. We need to increase our tech team, continue to provide our customers, users and partners with the best experience, most efficient service and the fastest delivery possible. We've come very far in a short space of time but we have so much more to achieve!
According to

Statista

the online food delivery market in 2020 amounts to 122 billion US dollars (Platform-to-Consumer Delivery and Restaurant-to-Consumer Delivery combined). The food delivery market is currently very saturated, and you are competing against the likes of Deliveroo, Uber Eats, Just Eat etc. With that in mind, I'd like to ask a bit provocatively, what makes Glovo better than its competitors?

From day one we've been a multi-category app. With Glovo, it's about so much more than just food delivery, customers can use our courier services, they can order items from department stores, pharmacies and supermarkets — which means we offer something our competitors simply can't.

However, while being multi-category will always be our biggest differentiator, I also think it's about speed, attention to detail and the focus of the execution. When we first launched in Spain, the marketplace was just as crowded, but ultimately we've been able to rise to the top by being faster, more focused and more efficient.
What has been the biggest challenge of scaling and growing Glovo? What did you learn during this process?
I think one of the biggest challenges when it comes to scaling is getting the right management team in place. One of the key elements of our success has been that we got the timing right between scaling the company's senior leadership and growing the business. You want to make sure you get the people with the expertise, experience and ambition to help get you to where you want to go. But that isn't always a given.
As co-founder, Oscar and I always had this vision for Glovo as a global brand — and this was reflected in our company values and company culture — and we've stayed true to that vision and those values from day one.
I think that's played a very important part in attracting the right people and despite our growth to over 1500+ employees worldwide, we managed to keep core values and culture.
Recently there has been a lot of discussion around gig-economy. In your opinion, what will the future hold for gig workers?
Digitalization has opened economies up to a huge range of different types of opportunities and corresponding labor formats. The key to helping workers take advantage of those opportunities (flexibility, easily accessible income, growth opportunities, and many others) will be to elaborate regulatory frameworks that are fit for purpose - that use the potential of data-centric business models to generate growth while enhancing sustainability and positive social impact.

---
sTARTUp Day is organized by the University of Tartu, Tartu city, .Contriber, Tartu Science Park, Tartu Centre of Creative Industries, Tartu Biotechnology Park, Tartu Business Advisory Services, Ole Rohkem, and Swedbank. Altogether it took a team of 200 people to organize sTARTUp Day.


sTARTUp Day is sponsored by the European Regional Development Fund, Enterprise Estonia (EAS), Visit Estonia and Startup Estonia.
Articles you might also like: