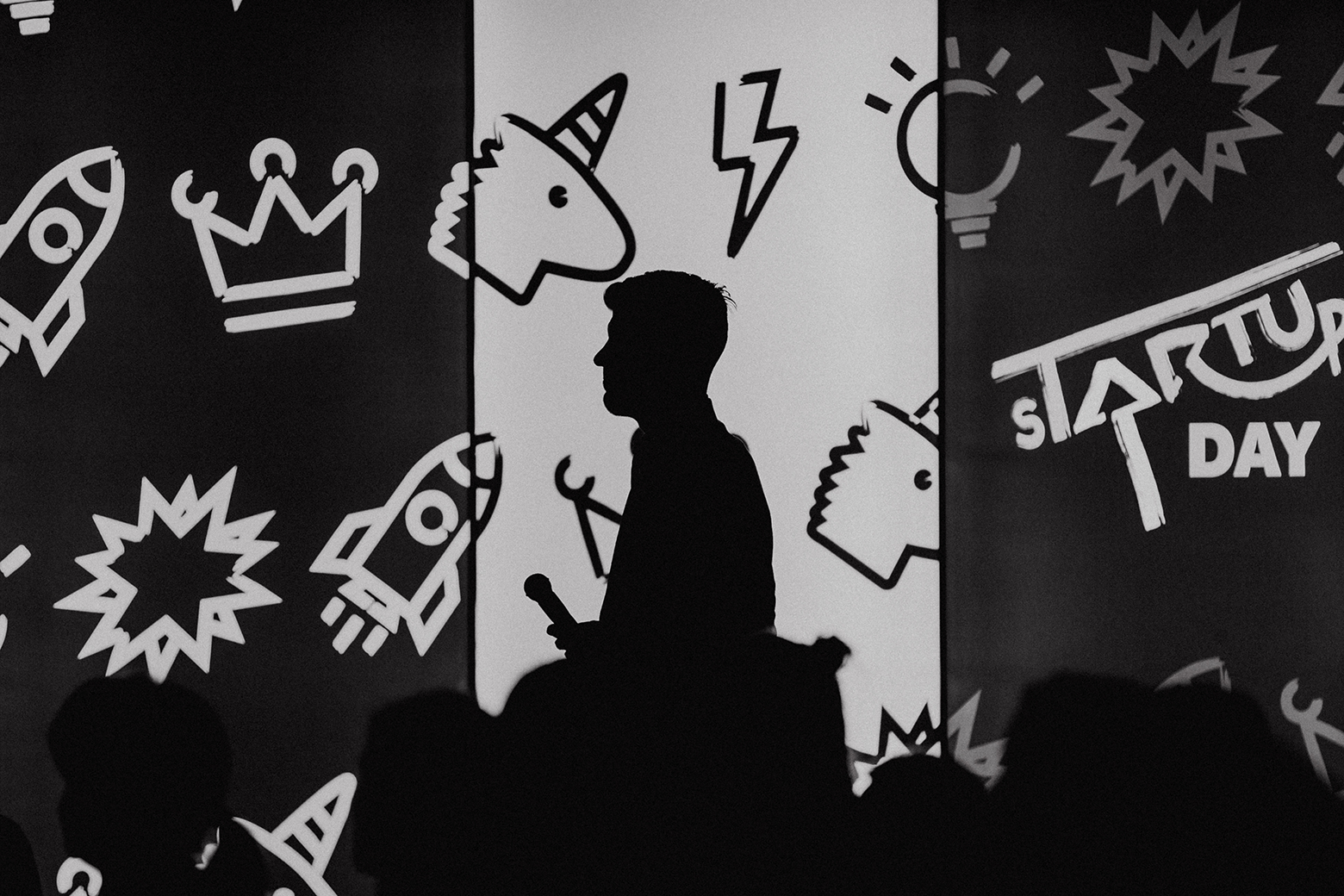 Your Survival Guide to sTARTUp Day 2020
You know what makes hacking sTARTUp Day easy? Coming prepared. Check this list and you have all the information needed to be well-organized and have the best experience during the festival.
1. Get your badge early
Collect your badge early on to get into the festival area quickly. You can get your badge from Tallinn on the 27th of January and from Tartu on the 28th & 29th of January. More information about pre-collecting your festival pass here. PS! If you have the Friday pass, then, unfortunately, you can't collect it before the 31st of January.
2. Create a game plan
You can find our main program here. Use different filters to sort out the program by days, locations, or types of events. Be sure to register for our seminars by choosing a seminar, clicking on it, and then you will be able to do so. Be mindful that some side-events, such as hackathons and the city tour, also require you to register! You can create your unique schedule in our matchmaking app Brella.


3. Getting to the venue
Tartu is a fairly small city, so it's best to walk to the venue - the main venue is not far from the city center. But if you're too far away and/or it's too cold outside you can use the buses number 4 or 8 from the city center (bus stop "Kesklinn I" to "Vene" and then 5 minutes walk to the venue. All the festival visitors can use public transport for free during the festival days (29-31.January), all you have to do is show your festival wristband.


The easiest way to order a taxi is by using Bolt. Bolt has also been kind enough to provide us with a discount code STARTUPDAY2020. This code gets you 5€ off your first ride if you choose 'payment by card' option. There is no Uber in Tartu.
4. Find relevant contacts
We have a matchmaking area at the festival where you can schedule 15-minute meetings with other participants of sTARTUp Day 2020. For finding your right match, use our Brella app. Once the meeting is confirmed, you will be assigned a table in the matchmaking area.
5. Festival food
For keeping your energy levels high, you can grab a coffee from a cafe area or get lunch or snacks from the food court. There are some special sTARTUp Day exclusive treats, so be sure to check it out! And by the way, if you bring your coffee cup, you can get a 10% discount on the coffee.
6. Kids and pets
We have a very cool youth area this year, so be sure to bring your kids along! Entrance to the festival is free for youngsters up to 15-years-old with an adult with a ticket. You can find more information about the youth area and register here. Unfortunately, pets are not allowed into the venue.
7. Have fun
Enjoy your festival and attend fun side-events! Don't fill your days with work and tight schedules, so you can have some spontaneous fun and make new connections! We strongly suggest you take part in our legendary parties and explore this wonderful city of Tartu. Find all the side-events here!
8. #startupdayfest
Don't forget to use our official hashtag #startupdayfest in your Instagram, Twitter, and Facebook posts. Tag our account @startupdayfest, so we can also see your cool posts and thoughts. If you follow our social media accounts, you'll be the first one to get updates on our festival.
We wish you an awesome sTARTUp Day experience! Feel free to get in touch with us via social media if you have any questions or troubles!


Articles you might also like: