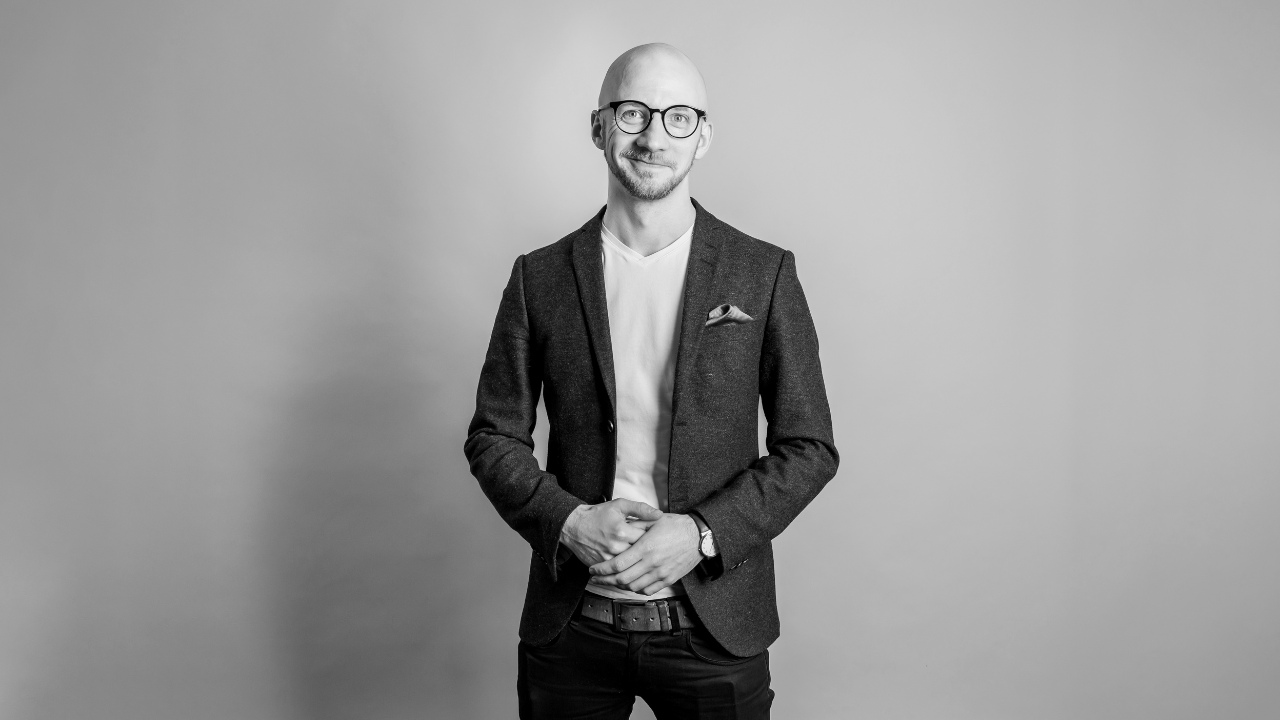 Lauri Reuter: From scientist to launching the first foodtech VC fund in the Nordics and Baltics
Lauri Reuter is a scientist turned investor and partner at
Nordic Foodtech VC. The fund invests in deep foodtech companies based in the Nordics and Baltics with the goal to transform the global food system and turn the region into one of the most interesting hubs of new food.

In anticipation of his keynote at sTARTUp Day 2022, we talked to Lauri about moving from research into the venture world and the exciting innovation currently happening in the foodtech sector ‒ as well as one of his T-shirts that is a sure conversation starter.
This interview was written by Tejas Anil Shah, a member of the TARTUp Day Marketing & PR team.
What would be the best way to introduce you?
I feel I am still on the way to finding my identity in the interface of the science and venture world. Maybe the most suitable title would be venture scientist. I am a biotech researcher by training but now manage a VC fund focused on deep foodtech.


You co-hosted a Finnish documentary called "
Voiko tätä syödä?
" (Would you eat this?) in 2021. How was your experience with the show? Will there be an English version?
Making the documentary series, "Would you Eat This?", was a huge experience! Traveling across the planet to see and taste the most curious solutions for the future of food would have been a mind-bending experience on its own. But having a chef as a travel pal gave a totally new twist to it. Foodtech is also a lot about how we feel about food. Both the food we eat now and the food we might eat in the future.

There is an English version of the show. It has aired this far in Sweden, Denmark and Norway, in addition to Finland. It is also available on Amazon Prime and Topic.


In one of the show's opening shots, I believe I saw you packing a T-shirt that said "I ❤️ GMO." Although virtually all the food we eat is genetically modified, many people do not know this. Have you had a lot of conversations due to the T-shirt?
Genetic engineering is a very dividing topic in the food context. It is also one of my favorite topics, because of how clearly it shows the need to have more and better discussions about food and agritech in the society. A T-shirt stating "I love GMO" is a sure conversation starter.
Here is the twist: I do not love GMOs. I think we actually should completely stop using the term. However, I do love the absolutely astonishing potential of using the modern tools of genetic engineering in the plants (and microbes) we eat. I love the potential outcomes of breeding ‒ not the fact that the plants are bred with a specific set of tools that result in outcomes defined as GMOs by regulation.

The tools are not what we should discuss. Instead, we should discuss the outcomes, the kind of plants we create and how we use them. That makes sense, right?
As a scientist turned investor, could you tell us more about how that transition came about for you? Did it happen gradually or was it a deliberate decision?
Moving from research to the venture world was a gradual shift. I had finished my Ph.D. and felt I was not doing enough.

I was working at the time at VTT Technical Research Centre of Finland among two thousand other researchers and incredibly bright minds.
You would not believe the kinds of sci-fi stuff that happens in research institutions like that!
It is a candy store of tools to create an amazing future. And I grew more and more frustrated with the fact that so many powerful tools are sitting there on the lab benches and not being used to their full potential to drive positive impact. So I found my next position in the strategy team of VTT to figure out how to put radical new technology into use.

It seems radical new solutions really become alive in science-based startups.
Could you share the story of how and why you founded the
Nordic FoodTech VC
fund? Were there any challenges when it came to setting up the fund?
While working with the strategy of pushing more startups out of research, it became clear that the next missing link was early-stage investors who would invest specifically in foodtech and be able to support the teams. So we came together with three other founding partners, all approaching food from different perspectives, and started building the Nordic Foodtech VC. At the time of launching, it was the first foodtech-specific VC fund in the Nordics and Baltics.

Fundraising was, of course, a challenge. We felt the usual LPs did not initially quite get the point of investing in food, and the food industry players did need some warming up to get excited about the VC structure. Now we are very happy to have a bunch of investors who are all committed to building radically new solutions for food.
You announced last autumn closing the fund at €42 million. What is in store for you and the fund in the near future?
We have made six investments by now. And indeed we have now the first fund up in full speed.

In the near future, we will be investing in some 15 to 20 more foodtech companies based in the Nordics and Baltics.
We are especially looking for research-based deep foodtech companies solving the underlying hard problems across the food system.
While doing that, we are doing everything we can to create a genuinely Nordic foodtech family around the Baltic Sea. A community of next-generation companies sharing insights, vision and peer support and making the region one of the most interesting hubs of new food.


If you had one superpower as an entrepreneur, what would it be and why?
Ok. So this might sound obvious. But it is worth repeating. It would be the superpower of efficient problem-solving! There will be problems. That is the whole point of being an entrepreneur. And you have to be fast in finding solutions until you find one that works. And then move on! There will be more problems to solve.
Is there any book that has changed how you think about food or business in general?
No. I cannot say there would be a single book. Maybe that is still to be written.

Well, maybe Sapiens by Harari. It puts our current food system in perspective by describing the fundamental role of the agricultural revolution in our history. The next revolutions in food will have an impact of the same magnitude. That is hard to grasp without understanding the magnitude of previous revolutions.


As an entrepreneur investing in future foods, which technology/food excites you the most?
Right now, I am super excited about finding ways to create the missing upgrades in plant-based alternatives to meat and dairy. Things like the cultured beef-like fat our portfolio company Melt & Marble is making, without animals of course.

On a longer time horizon, I think changing the way we decide what to eat holds the potential to trigger a massive change in the food system.
Picture the convergence of digital platforms for buying foods and meals with the host of sensors, tracking of behavior and rapidly increasing understanding of nutritional needs. There will be digital assistants helping us to make better decisions about our diets. That will not only solve huge health issues but also cut out food waste and smoothen the transition to more plant-based eating, thereby erasing some of the environmental issues the current consumption patterns cause.
Lauri Reuter will be speaking about turning scientists into entrepreneurs on Day 1 of the sTARTUp Day 2022 festival on 25 August. Check out all the speakers.
Articles you might also like: