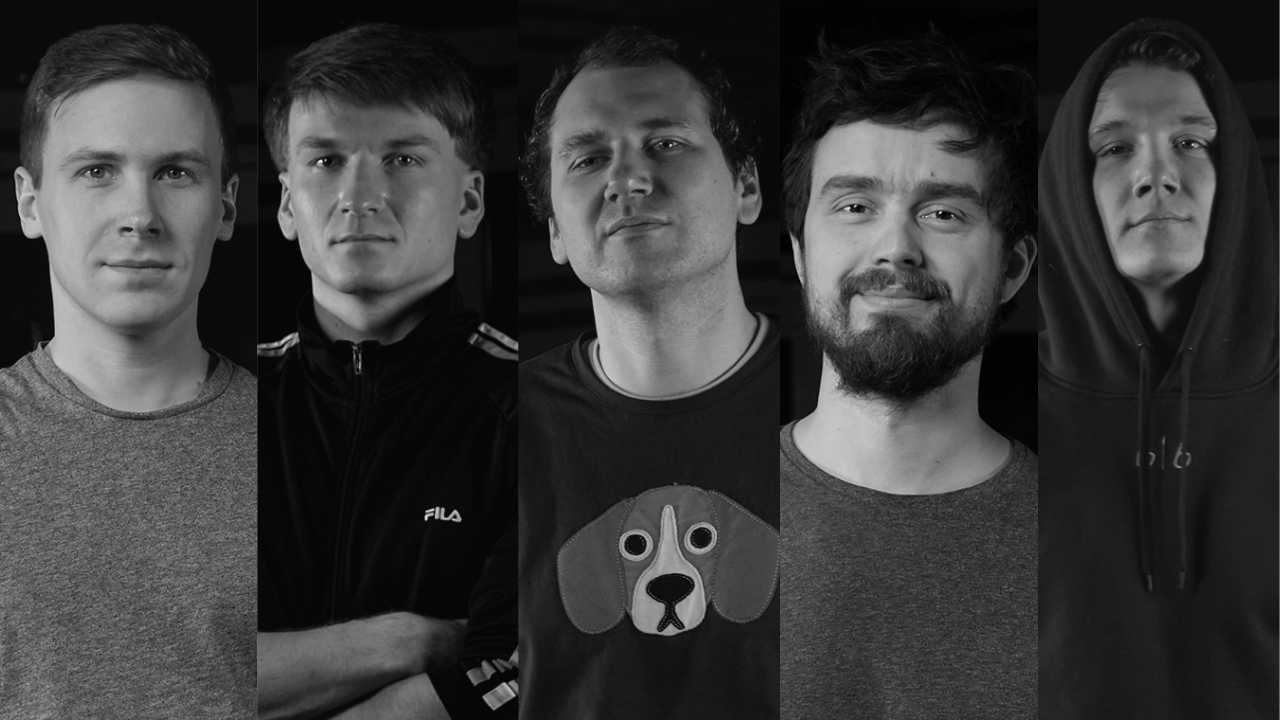 Martin Kikas: "I scare off laziness with my fears."
Ö STUDIO
is a dynamic form of collaboration between audiovisual companies and artists that offers specialized art-directed multidisciplinary solutions such as video, animation, graphics, music, sound, and streaming. Ö Studio is currently in the incubation of the
Tartu Center for Creative Industries (LMK)
.
This article was written by Katrin Tegova, the Marketing and Public Relations Manager at the Tartu Center for Creative Industries.
Cover photo by Siim Parisoo: Ö Studio team starting from the left Martin Hein, Aigar Vals, Martin Kikas, Roland Seer, Siim Parisoo.


Who is Ö Studio?
Martin Kikas founded Ö Studio with friends and like-minded people in 2008. He has produced, recorded, and co-created several hundred pieces of music that have been nominated for a few dozen Estonian Music Awards. Martin likes creative people and crazy ideas.
Roland Seer – an artist and a musician at heart, an animator by profession. Likes solving exciting problems and create characters, worlds, and stories.
Siim Parisoo is a video and music producer with a background in media and advertising art at Pallas Tartu Art College. Siim likes to revive the tradition and find creative solutions for artists so that what is displayed is noticeable and distinctive. He works closely with the UK music label Black Records and Legendary Records in Estonia.
Aigar Vals works mainly as a music producer and freelance video director/editor, both on television and freelance. He is interested in art in general.
Martin Hein – a sound director who likes recording but is also fascinated by live sound. He has recorded music albums, worked in the theater, and made movies.
To learn more about Ö Studio, we had a chat with Martin Kikas.
How did the idea to create Ö Studio come about?
The idea crystallized very slowly. Originally, Ö Studio was a rehearsal room and recording studio for a small group of people. A place where we kept our instruments and wrote music. Over time, we started offering recordings and audio production services to our friends. We became relatively successful in the sense that several musicians considered Ö Studio to be a so-called "go-to" place to finish their singles or albums. When our team expanded in the form of a videographer (Siim Parisoo) and an animator (Roland Seer), Ö Studio became more than just a place "to go".
Explain to a child what Ö Studio does.
Ö studio is a workshop for creative people. We create and store music. Make movies and animate. We paint and create different graphics.
What has been the most inspiring lesson that this industry has taught you over the years?
I am still inspired by the daily recognition that I keep learning more and more about the phenomena and activities that I thought I already knew or felt. To discover and recognize it in oneself is always associated with a slight disappointment but is quickly replaced by a positive feeling that I am learning something new every day.
What is your biggest fear as an entrepreneur? How do you cope with it?
I can't relate my fears to being an entrepreneur. But what I perceive in myself is more related to self-motivation and inspiration. I scare off laziness with my fears.
Tartu Center for Creative Industries is a co-organizer of sTARTUp Day.
Articles you might also like: