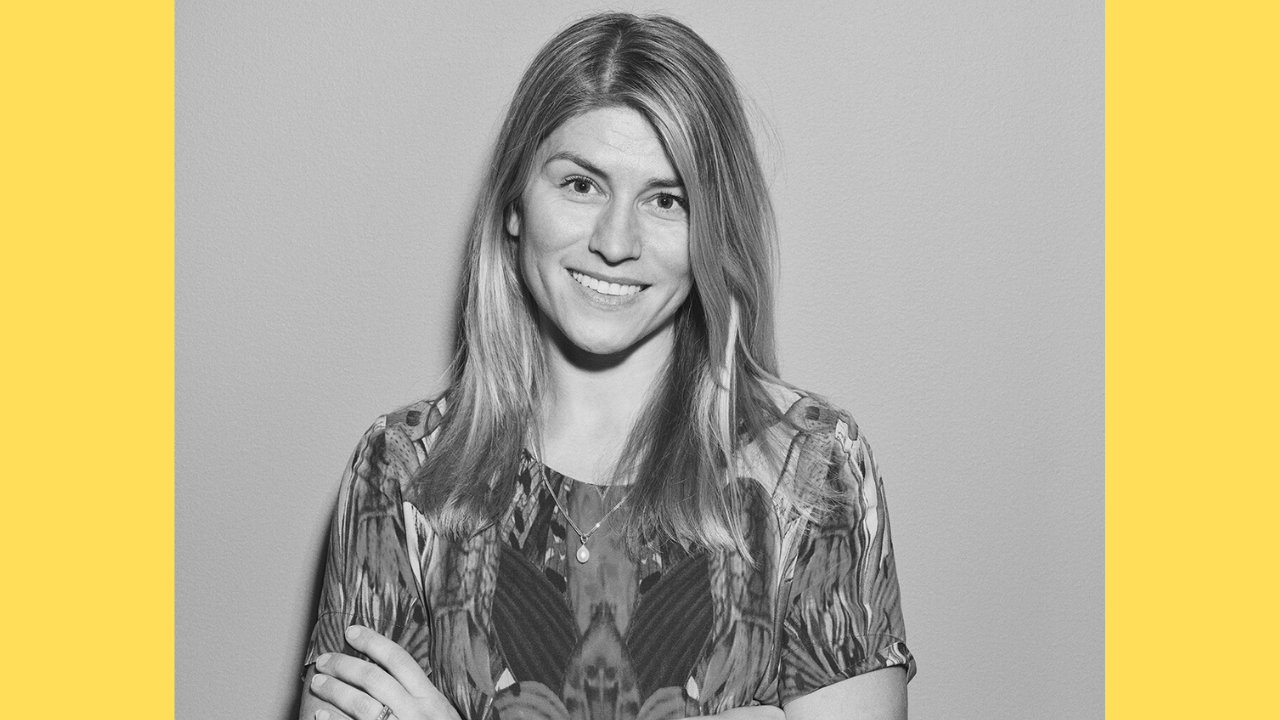 Rebecka Löthman Rydå from Inventure VC: Think big and show your ambition
Rebecka Löthman Rydå is an Investment Director at Inventure VC, one of the most experienced venture funds in the Nordics. Rebecka has extensive experience from the Nordic tech scene and has spent eight years in the venture capital industry. We talked to her about targeting big problems, common mistakes of founders seeking investment, different paths to becoming an investor and – great sci-fi novels.

Rebecka will join the panel on deep tech investing during turbulent times on Day 1 of sTARTUp Day 2022 on 25 August.
This interview was written by Sanne Taveter, a member of the sTARTUp Day Communications and Media team.
How did you become an investor? Was it a logical choice for you or something you did not plan?
I've always enjoyed helping and being around entrepreneurs, but I ended up in venture a bit by accident. It was not part of my career plan and during my university studies, I hardly knew what a venture capital investor was. My first job was at Ernst & Young, but I wanted to work more operational and started a position as CFO for a fund run by an experienced founder. He believed in me and offered me a role as an investor one year later. I loved it so much, so I've been doing it ever since.
You are currently Investment Director at Inventure VC. What sets your fund apart from other VC funds in the region?
Having spent many years in the Nordic venture scene, I knew most of the active funds in this region. What really set Inventure apart for me was how kind and unpretentious the team is, as well as their strong value add to founders. Before joining, I spoke to ten of the founders in their portfolio, and it was clear that they take their value-adding work very seriously. Many funds talk about this, but let's be honest, way too often, it's just that, talk. When the founders spoke about Inventure, they could articulate tangible value adds.
It helps that Inventure has three people working solely with portfolio operations: one Head of Talent with long experience in this role from leading startups (such as previous portfolio company Wolt), one Head of Expansion, helping with the overall strategy of expanding your startup and one whose focus is on Communication. Together with a team of service-minded investors, plus a very kind and empathic group, this helps us stand apart.
In your opinion, what is the biggest mistake that early-stage entrepreneurs make when they seek investment?
One common mistake is to seek investment targeting a problem that is not big enough. Either the market is not large enough, or a problem is not prioritized enough and there's no willingness to pay for the solution. I think one way of preventing this is doing the background work properly.
Show me that you have spent a lot of time understanding the problem, speaking to many potential users and customers, and understanding that this is actually a massive, very real problem with a large willingness to pay.
Beyond that, I want to see a strong understanding of the market, competition, and underlying drivers. Another common mistake is not thinking big enough, showing a "take over the world" kind of ambition. We want founders playing the long game wanting to build the next unicorn, not selling at the first offer that comes along.
On the other hand, if someone comes to you and says that they would like to become an investor, what would be your main recommendation?
Luckily these days, there is not one way into the VC world; you see people from all kinds of backgrounds coming into VC. One way is by gaining startup experience working for a startup or starting your own. Another is working in investment banking and M&A. Working for an accelerator can be another, or finding other ways to get into the tech ecosystem, building your network. Or if you are able, start angel investing; even small tickets or sweat equity can be a great way to learn the trade.
You have been working in the investment area for eight years. What are some of the biggest lessons you have learned during that time?
It's easy to just be an efficient project manager or follower, getting investments done, yes, but without stopping to think. I really think it's important to take time to nerd in on things, build your thesis and be able to be conviction driven in your investments.
Another big lesson that you learn pretty quickly in this industry; it's all about relationships.
Many entrepreneurs choose their investors based on personal chemistry and the strong relationship they've built. Same with co-investors and advisors, you want to work with people you trust and building strong relationships is vital here. So make sure you build some deep, real relationships and not be too transactional when networking.
What are some of the most exciting sectors or developments on your radar at the moment as an investor?
I am always on the lookout for interesting vertical SaaS companies, data infrastructure, and many things within deeptech, especially ML-related. I like companies taking on real and important problems. One such problem that has become even more clear now with the Ukraine war is energy. So extra interesting are, for example, companies increasing energy efficiency or solutions for accelerating households transitioning to sustainable, self-sufficient resources.
There is a great interest in startups tackling some of the fundamental problems we are facing today, like reducing CO2 emissions or food security. However, considering the typical 10-year horizon of VC funds, is it realistic to tackle these complex problems with venture capital or are different mechanisms needed?
I agree that not all solutions for CO2 reduction or food security are fit for the VC model; some might be very hardware heavy with high capital requirements or need a long development time before being able to go to market needing more patient capital. I do think, though, that a lot of solutions really looking to make a big impact in CO2 reduction or the future of foods will need to be scalable, with a global focus and definitely targeting a large growing market, a good fit for VCs.
You said you enjoy a good sci-fi novel. Would you like to share some book recommendations?
I really like Dune – a real epic sci-fi. I especially like the first book in the series. In the dystopian world in Dune their dependency and fight over the scarce resource Spice resemble happenings in our world today.
Rebecka Rydå will join the panel discussion "How Do We Develop a Vibrant Deep Tech Ecosystem and Support Founders During Turbulent Times?" on Day 1 of sTARTUp Day 2022 on 25 August. See the full program here.
Articles you might also like: