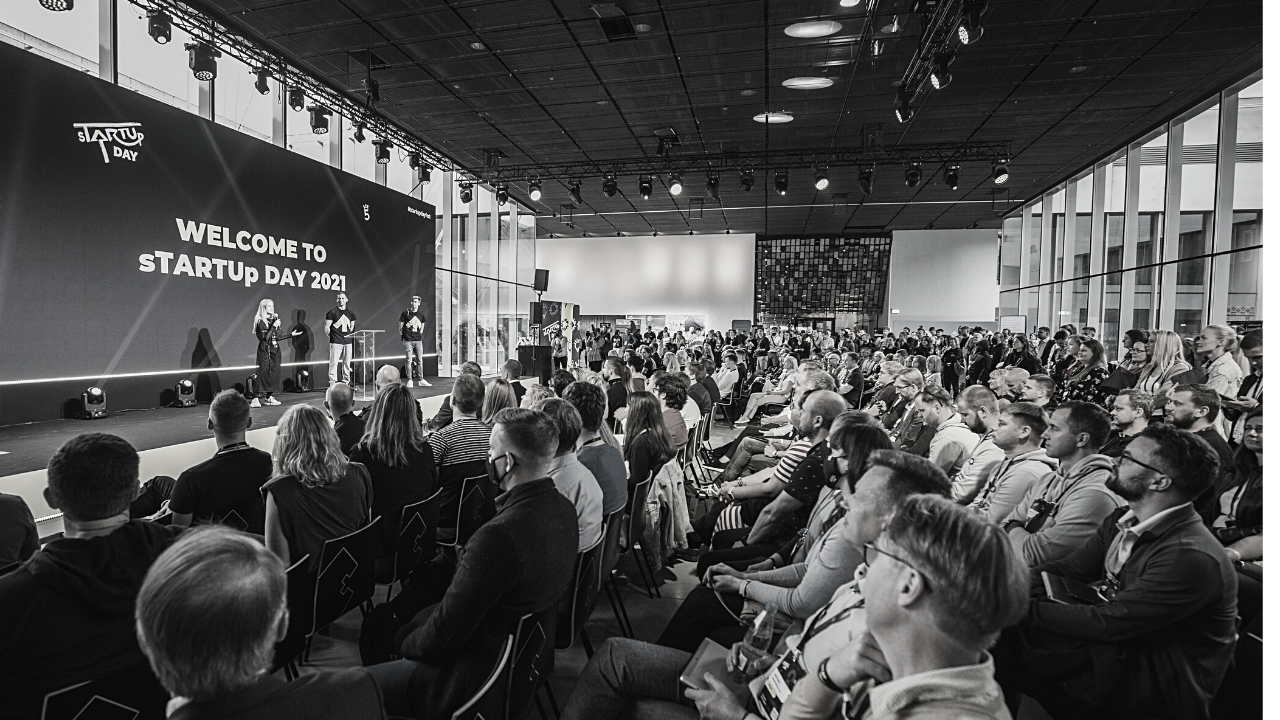 We have unveiled the full sTARTUp Day 2022 program
The cat is out of the bag – while additions will be made all the way to August, we have unveiled the full program of this year's festival! The 6th sTARTUp Day, taking place on 24-26 August, will bring to you a record number of international speakers as well as the most extensive seminar program and the biggest demo area in the festival's history.
This year's focus topics are embracing innovation and empowering entrepreneurship, which will be explored on two stages by top experts from diverse industries. "You can come to this year's sTARTUp Day from almost any sector and find top insights and speakers aligned with your interests," says Artur Kamberg, Head of Program.
From deep tech to mental health
The first festival day highlights the latest scientific and technological advances in the fields of energy, mobility, food, space, aviation and Smart City solutions.
One of the keynote speakers, Lauri Reuter from Nordic Foodtech VC will speak about how scientists turn into great entrepreneurs – and why it matters so much. Deeptech expert
Vincent Durand from Hello Tomorrow will discuss the differences between building deep tech startups and 'shallow tech' ones. The lineup also includes Eduardo Dominguez Puerta, CCO at one of the world's leading manufacturers of 'flying cars', Vertical Aerospace, and Laban Coblentz from ITER, the world's largest fusion collaboration project between 35 nations.
The second festival day is focused on entrepreneurial skills and stories of inspiration. Bonnie Roupé, founder of Bonzun, one of the first female-founded femtech companies on the stock market, will share her lessons about scaling digital mental health solutions around the world. Dr Avi Roy from Oxford will take the stage to discuss the latest findings in the Science of Living Forever. Lessons in entrepreneurship and life will also be shared on stage by Eric Edmeades and many other inspiring entrepreneurs.
Your last chance to join an epic summer business fest!
In addition to the stage and seminar program, we will bring to you all your other favorite festival experiences: sTARTUp Pitching competition (apply until 31 July), a bustling demo area, matchmaking and speed dating, the legendary sTARTUp Night party, and numerous side events. On 24 August, we'll host Investor Day for investors and Executive Day for executive ticket holders.
sTARTUp Day is the event where startuppers, investors, executives, and other startup-minded people meet – a sure recipe for great ideas to be born. This year we are expecting to welcome over 3500 guests.
Secure your ticket today and join us on 24-26 August in Tartu for a boost of inspiration, new contacts and lasting memories to keep you recharged through the year. Remember, this will be your last opportunity – at least for the foreseeable future – to enjoy sTARTUp Day as a summer festival, as 2023 will see the event return to the familiar first quarter of the year. See you in Tartu!
Check out the program and speakers.
Articles you might also like: