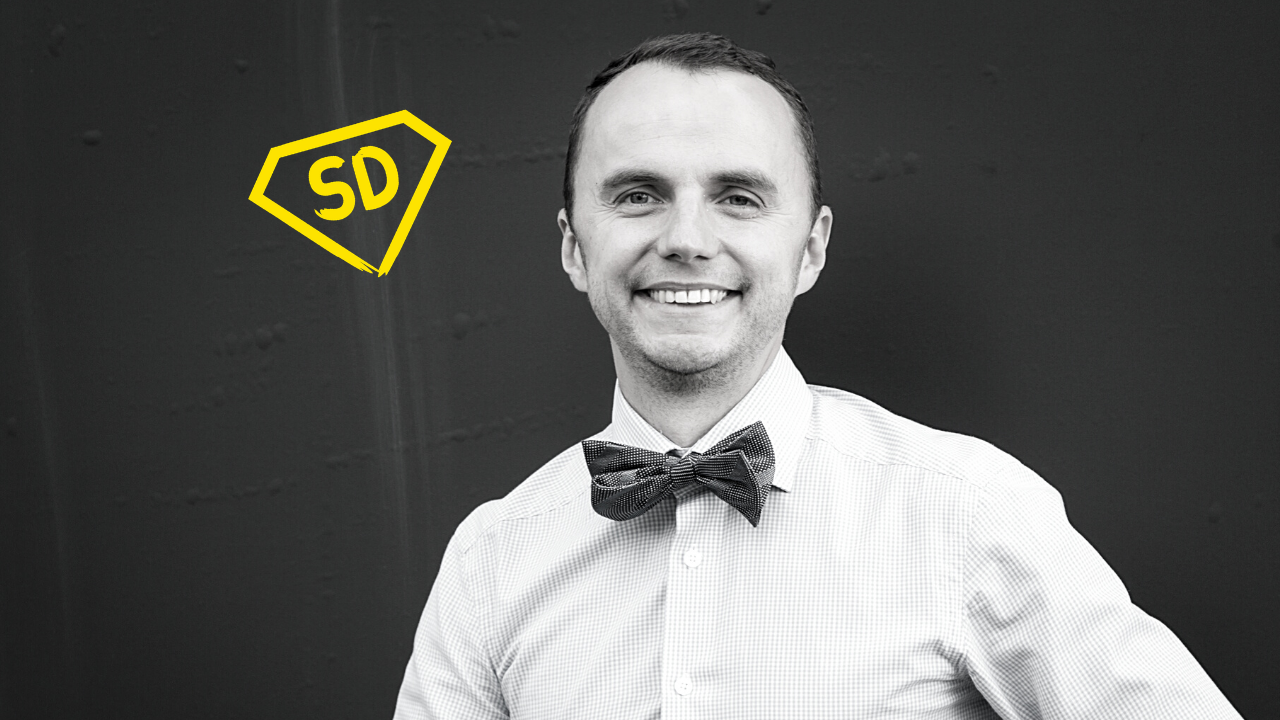 Aleksander Tõnnisson: "I'm excited that I don't know what's yet to come."
Aleksander Tõnnisson is the managing partner of Buildit Pre-Seed and Seed Funds and a co-founder of Buildit Hardware Accelerator that supports hardware and IoT startups in turning an idea into a tangible, market-worthy product. At the end of September, Aleksander, together with Rein Lemberpuu and Rain Kivisik, founded .Cocoon Ventures that supports founders who are interested in self-hacking and looking at entrepreneurship as a way for self-development.
If you can't wait to hear Aleksander speaking at sTARTUp Day in January, check out his
TEDx
talk about emotional due diligence.
Explain to a child what Buildit Accelerator does.
We help entrepreneurs who still have little self-confidence or skills to start their first business.
What are the personality traits that help a person to become successful?
There is no universal answer to this, but there are some personality traits that help. I would start with self-belief and honesty – although, you can be successful without having either. In addition, you need willpower and you should be coachable, meaning you are willing to see the perspective of others and take their opinion into account. Being able to work in a team and having leadership skills will definitely come in handy.
What do you think about mentors? Should everyone have one? Do you have any?
It's very simple – the journey of being a leader or a founder tends to be lonely. It is often the case, unfortunately, that people are afraid or don't want to share their struggles, whether personal or work-related. When talking about difficulties in personal life, one might immediately think that there is something wrong with the company as well. Mentors are the ones you can talk to about things you don't dare to talk about in public. Mentors are usually more experienced in the field and will give you a different perspective.
How has a failure, or apparent failure, set you up for later success? Do you have a "favorite failure" of yours?
My favorite lessons are from investments that looked good on paper but didn't feel quite right. The investment decisions I've made purely based on numbers have sometimes turned out to be not only a loss of money but a loss of energy, time, and everything else.
So the main lesson for me is that emotions and feelings are important and I should trust my intuition.

What have been the biggest victories along your journey?
One of the success stories is definitely the TEDx talk. It was 15 minutes, but it took 8 years to reach this point of overcoming the fear to talk about my failures and lessons. One of the metrics for professional success is certainly a hundred companies we have in our portfolio. Many of them have started because we dared to take risks with them and today, many have grown into viable and profitable companies.
We've done something that many found impossible back then when we started. Buildit has been recognized as one of the world's leading hardware accelerators. As there are about 50 hardware accelerators in the world, we can say we've done something important on a global scale.
In the last five years, what new belief, behavior, or habit has most improved your life?
That's an easy one – I don't suppress my emotions and feelings. Instead, I notice and trust them.
What advice would you give to your 20-year-old self?
I wouldn't tell him anything. I'd let him go through exactly the same crap I went through. But if I were to advise 20-year-olds right now, I would recommend making decisions based on personal experience and inner feelings, not on what others think you should do. Don't let social conditioning influence you.
What tabs/apps do you have open right now?
My communication channels are open all the time – Messenger, Whatsapp, Asana, Slack, and mailboxes. There is currently one article I've been meaning to read and it's called The Dark Side of Smart. Then I also have Google Drive, Google Keep and a clinical study open and also one of Tim Ferriss's posts – 17 questions that changed my life.
If you had one superpower as an entrepreneur, what would it be and why?
I'd like to perceive others' real emotions, thoughts and intentions. Not how they make it look, but what they're truly feeling.
What makes you excited about the future?
I'm excited that I don't know what's yet to come.
Hero of the Week is a column focused on inspirational entrepreneurial people around us – their journeys, success stories and lessons learned from failures; goals, inspiration and everything in between. Get inspired and be the Hero of your own life!
Articles you might also like: