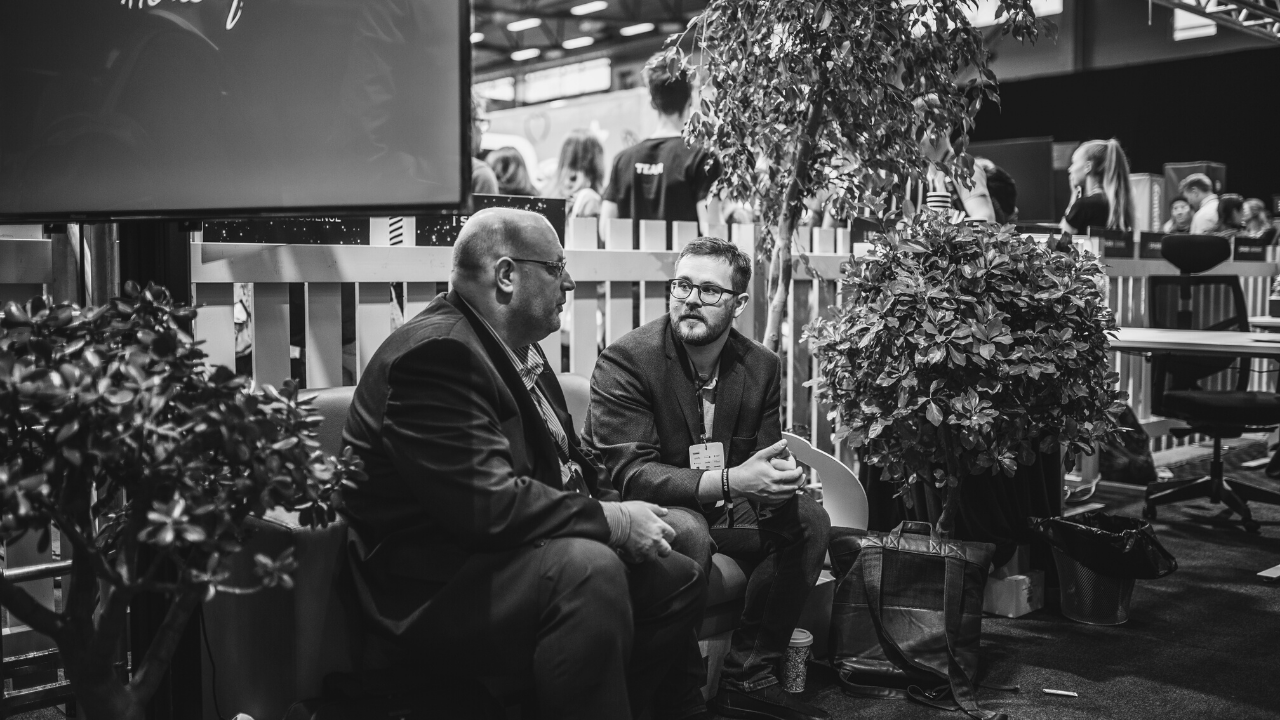 E-Residency of Estonia: The digital key to the perfect base for your growing startup
Even while travel remains constrained, launching the next global startup means taking a global perspective. Digitally, we are all closer together than ever before, so you have unprecedented choices about where to locate your next success story – physically or virtually.

This article was written by Maya Middlemiss, who is an e-resident based in Spain and founder of content agency Blocksparks OÜ.

Cover photo by Kiur Kaasik: E-resident Oliver Gasser at sTARTUp Day 2020
E-Residency of Estonia
is part of an ecosystem and culture of startup support. The digital nation is a unique destination for entrepreneurs from all over the world, and the launchpad for
more than 1200 startups
across a diverse range of sectors (especially B2B software, HR, and FinTech.) By consciously constructing a national identity oriented around innovation, creativity, and entrepreneurship, Estonia's startup mindset is culturally embedded in its comprehensive ecosystem of support and expertise.
All these startups are Estonian success stories, but thanks to the pioneering and unique e-Residency program, not all of them are created by native Estonians.
A unique global community of e-residents
Nearly 30% of startups in the Startup Estonia database have at least one e-resident founder – entrepreneurs from all over the world, attracted by the enabling and supportive business climate of Estonia to launch their enterprise. With the costs and administrative burden of business formation varying wildly, even across the EU, many innovators are drawn to the transparent, digital-first, and straightforward requirements for creating an Estonian-registered business as an e-resident, as well as a favorable fiscal policy – reflecting the way digital innovation is truly at the heart of governance.
This factor alone makes e-Estonia a uniquely safe place for entrepreneurs to experiment and explore new ideas without being penalized for early pivoting or learning experiences. For every 'unicorn' success story like Wise (which was recently listed on the stock exchange, and was founded by two Estonians), there are countless other inspiring ideas worthy of careful nurturing and incubation on the winding road to product-market fit.
Like Oliver Gasser, founder of
Moduulo
, which creates software for automated time and activity tracking and streamlines business administration with the help of voice control and AI tools. As an e-resident, Gasser was able to manage everything directly through an expert service provider, using transparent digital identity tools and secure online authentication, and saving a fortune on professional business services.
Gasser observed Estonia's intrinsic startup mindset in person when he attended the sTARTUp Day business festival in Tartu in January 2020 and encountered genuine interest and enthusiasm from the community of entrepreneurs. It was there he connected with the local accelerator program,
Startup Wise Guys
, which propelled Moduulo to new heights. Being part of the Estonian business ecosystem and startup community was essential in getting this nomination, which was "like an amazing, really tough MBA for startups, concentrated into 4 months, meeting over a hundred investors and mentors — an excellent way to really focus your mind on how to build and grow a startup".
Hybrid reality
In 2021, sTARTUp Day has been forced to adapt to the pandemic like many other business events. But this neatly reflects the hybrid reality of business in Estonia, where the virtual elements fueled by digital identity expand the reach of the entrepreneurial ecosystem the country offers. It underlines the unique role of Estonia at the intersection between physical and digital enterprise success. In a rapidly changing world, being able to pivot when the situation shifts and quickly leverage support from different angles really matters. And the combination of agility and impactfulness embedded throughout the Estonian digital culture intrinsically supports the unique startup ecosystem which has evolved from it.
And it's no accident that e-Residency has grown out of this ecosystem. Rest assured that it's not just the e-Residency team but an entire startup ecosystem that supports the endeavors of a global community of e-resident entrepreneurs. As Gasser puts it:
Being embedded in the Estonian startup world; it's way more interesting, an active way of thinking and living.

And whether you're attending sTARTUp Day virtually or physically, you can connect with members of the e-Residency team, as well as a diverse selection of global e-Residents themselves, via the conferencing app Brella. Just look for the e-Residency virtual demo booth, and you'll be networking with this unique international community directly.
Meanwhile, you can learn more about how the unique entrepreneurial ecosystem of Estonia supports e-resident startup founders at the
e-Residency blog
.
Articles you might also like: