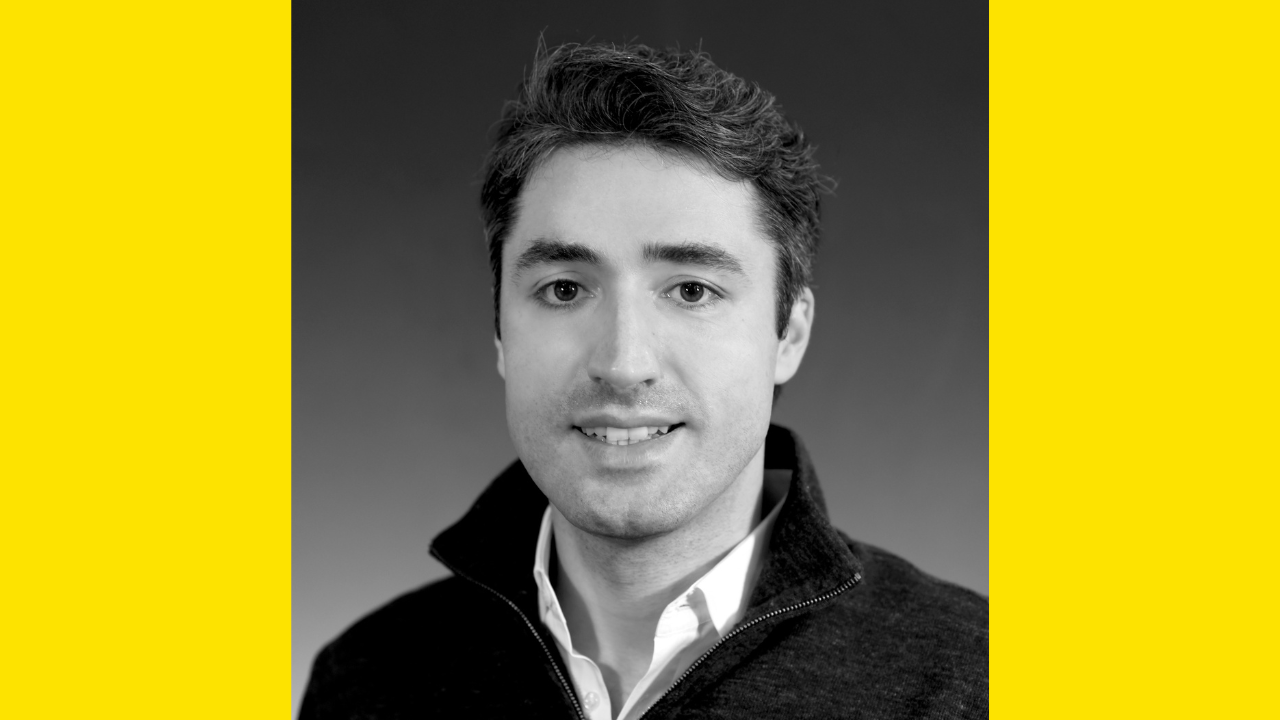 Ilia Gogichaishvili on "The Road to NASDAQ New York"
Ilia Gogichaishvili is Vice President of Investment Banking at BTIG covering Emerging Technologies globally. Ahead of his talk at sTARTUp Day, we spoke to him about aiming big as a startup, the current investment climate, and more.

This interview was written by Tejas Anil Shah, a member of the sTARTUp Day communications & marketing team.
Originally from Georgia, Ilia has over 10 years of experience working with the global capital markets both in the public and private domains. After completing his Master's degree in Economics from Texas A&M in 2011, Ilia worked in Georgia for about 5 years in the banking sector. Later, he returned to the US in 2016 to complete his MBA at Harvard Business School, which paved the way to his Investor roles at two NY-based hedge funds and subsequently his M&A Investment Banking role at BofA Merrill Lynch in New York. Ilia spent four years at BofA, most recently driving the strategy for the Global Equities business. Ilia currently serves as Vice President of Investment Banking at BTIG covering Emerging Technologies globally.
Your talk at sTARTUp Day is titled "The Road to NASDAQ New York", can you share more about what you will be talking about?
Founders in the CEE region are very talented and good at getting a lot done with very little. However, they sometimes focus on regional strategies rather than trying to solve global challenges. Money follows innovative startups, so if a startup wants to attract more capital from investors, they need to have a global vision and reach out to global customers, partners, and investors. I will share tips and tricks successful founders use to get to big places like NASDAQ New York.


In 2008, Sequoia Capital made a slide deck called
"R.I.P Good Times"
to share with their portfolio companies. Are the good times about to end again?
There is a record amount of money sitting on the sidelines waiting to be invested in new projects.
To give you an idea, there is an estimated $590bn dry powder available to VC funds globally as of September 30, 2022, according to Pitchbook data.
Companies with good ideas, solid teams, and strong plans are still getting funded, but now investors are paying more attention to the path and timeline to profitability, even in the early-stage world.


What is your reading of the growing layoffs in tech
? What do these trends mean for emerging tech?
I read it as a tremendous opportunity for startups, particularly in emerging markets like CEE and LatAm, to attract top tech talent and build global and diverse teams with complementary skill sets, geographical and/or functional experiences, language and/or cultural backgrounds.


A lot of people believe that this downturn is simply part of the cycle, and companies have to bide their time, cut expenses to stay afloat. What can startups do to minimize their risks and survive the tough conditions?
Cash runway and overall financial strength of the company can be improved substantially by prioritizing products and customers with measurable ROIs, while curtailing investments in areas that are not expected to yield results within a specific timeline.
Founders need to focus on the disciplined execution of their long-term vision, while making the business attractive to the wider investor community.
Investors like to invest in businesses with strong moats and cash flow visibility. While the liquidity and balance sheet durability matter now more than ever, there will always be funding available for businesses with strong fundamentals and right value creation opportunities.


Is there something lacking in the European Venture Capital and Investment Banking space compared to the US?
The US is a clear leader in Venture Capital, but Europe has been growing substantially in recent years. While many CEOs in the US and UK have investment bankers as independent advisors, in other countries the ecosystem is not as mature. CEOs should look for advisors with deep understanding of the marketplace in addition to the same qualities they would look for in a board member, like the highest standards of integrity.


Since you have experience working on both sides of the Atlantic, do you have any interesting stories about how people and money work differently across the ocean?
Cash is king everywhere, but the culture of doing business is different. A few brief anecdotes:
I once took part in three-day intense negotiations with the Chinese government. What could not be achieved and agreed upon at the respective governments' level, I managed to get it done with a toast to the communist party leadership at a roundtable dinner.
Two biggest pain points when I was interviewing for Investment Banking roles on Wall Street:
I would need to spend half of the interview explaining where Georgia was located. Once, the interviewers got so engrossed in trying to guess the location that one of them started sketching the map around the Black Sea, while my time to impress them was running out.



Multiple company representatives kept telling me the same thing when I was interviewing at a bulge bracket bank: "You know you won't be able to take vacations here like in Europe, right?" I found it funny how they were worried by month-long vacations and Faire le Pont because of my European background.
After spending two weeks in Buenos Aires working on a project together, my American classmate shared his biggest realization from the trip: "I just love a 15-minute lunch vs. the mandatory 3-hour long here."


As a final question, what is one thing that you want to try when you are in Tartu in March 2023?
Kiiking!
Ilia Gogichaishvili will be speaking on Day 1 of sTARTUp Day on 16 March 2023. Check out the other speakers.
Articles you might also like: