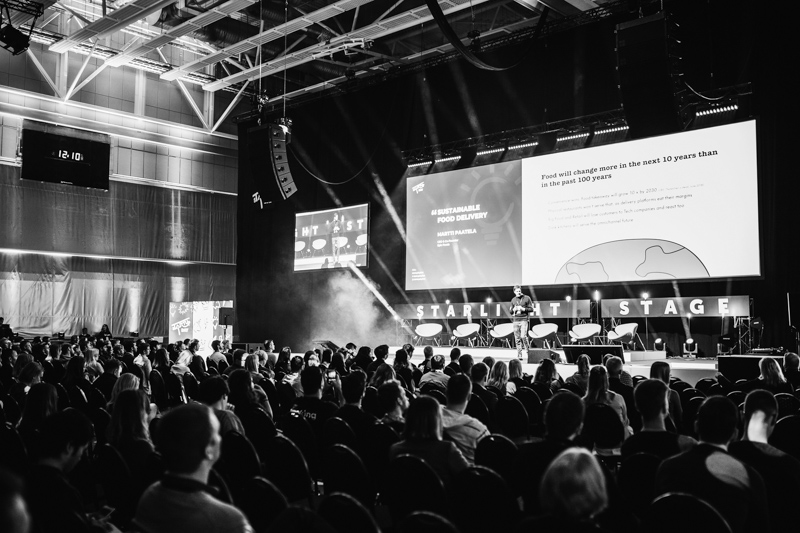 Let's Get This Show Going!
Maybe you've heard that sTARTUp Day is celebrating its 5th anniversary. And we want to make it as mind-boggling and phenomenal as possible! Some might say that organizing a business festival during these unstable and hazy times is already kind of overwhelming or even ridiculous. But we don't think so! As always, we are determined to bring the best speakers to Tartu and offer you the best festival experience ever.

Before presenting our first heroes, we wanted to make sure everyone understands why we're doing things a bit differently this year and what it means for each and every one of you. "This year, when organizing the festival, our main goal is to create three programs that focus on specific audiences and ensure the best online experience for those who cannot attend," explains Marili Vihmann, the head organizer of sTARTUp Day. So, instead of one program divided between two days, we will have three separate programs for each day. "It is also very important to ensure the safety and good health of everyone at the venue. That's why every visitor can come to the venue on one day out of three and enjoy the rest of the festival online."
The first day of the festival "Leading Innovation" focuses on leaders and modern trends in shaping the organization. Discussions on environmental sustainability, automation and the opportunities of working from home provide the best opportunities to keep up with global trends and deal with crises. The second day, "Chasing Unicorns", will feature companies such as IBM, Adobe, Scoro, Booking.com, Nevercode and Weekdone, offering startups meaningful tips from their best practices. On the same day, investors will meet, share experiences, and the pitching competition will determine the best startups. The last day "Powering Inspiration" is intended for all the creative and entrepreneurial people who want to get world-changing business ideas from the festival. The two halls will showcase the latest innovations in filmmaking, gaming, new space, cities of the future as well as health and food technology.
And now, drumroll, please… The first 20+ speakers are announced and we'd like to tell you more about some of them!

Pekka Hyysalo
One of the most heartening speakers –
Pekka Hyysalo
– is coming to sTARTUp Day from Finland. Pekka had a serious skiing accident in 2010 that almost ended his life. He had a choice – to give up or fight his way back to normal life. He chose to fight back. And now with his company
FightBack
, Pekka is supporting other people with severe injuries in their recovery and inspiring them to think positively.
Melissa Sassi
Melissa is the Global Head of IBM Hyper Protect Accelerator focused on empowering early-stage startups through technology and business acceleration. She's working internationally on digital intelligence and getting vulnerable people in Pakistan and Afghanistan access to tech skill-building. Melissa is also the Founder & CEO of MentorNations, a youth-led digital skills movement that has taught tens of thousands of young people to code across twelve countries.


Andrei Herasimchuk
For several years, Andrei Herasimchuk worked as the lead interface designer on all of Adobe's professional publishing products, including Illustrator and InDesign. In 2011, Andrei joined Twitter as a Design Lead and later became the Director of Design. Recently, he was Designer in Residence at Sutter Hill Ventures, and is now a Principal Product Designer at Booking.com.
He can be found these days in Amsterdam and around Europe and is always happy to discuss any and all things about design.

Psst! If you want to hear the best talks and discussions or discover new heroes,
get your tickets now
. We even have a really cool system that helps you find just the right ticket for you and your friends!
Articles you might also like: