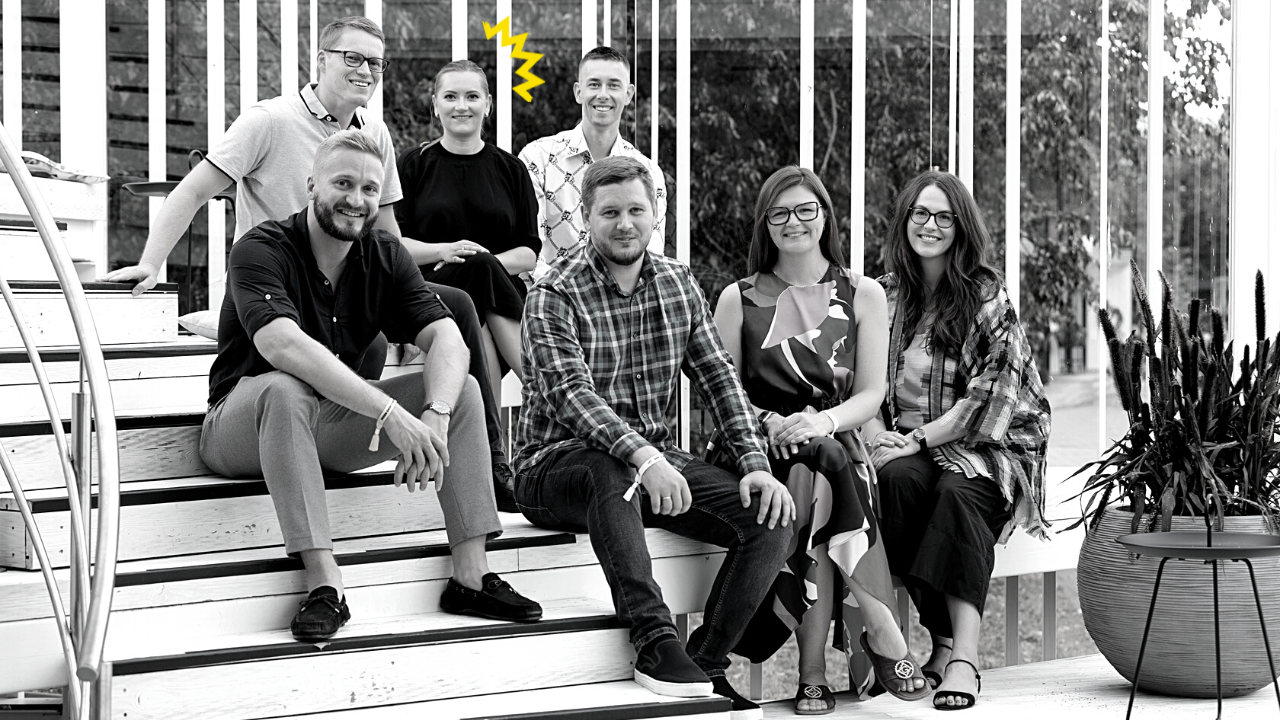 Semaphore signals that investors use for navigation in 2023
Which growth opportunities are hidden in megatrends signaled by public policies and priorities, regulatory frameworks and public spending? Find out from the guest article by Sille Pettai, Fund Manager and Management Board member of SmartCap, the Estonian state-owned investment company focused on early-stage VC funds. Sille will also give a keynote on the same topic at sTARTUP Day 2023.
This article was written by Sille Pettai, Fund Manager and Management Board member of SmartCap
In 2022, the forecasts called for cloudy skies while investors and start-ups started feeling headwinds – market conditions were globally becoming unstable. The decrease in investment courage due to the cooling of economies, the rise in prices and the increase in the cost of capital, as well as the layoffs of technology giants, have of course also provided more reasons for this.


There is no doubt that the demanding environment has put additional pressure on investors, who in turn have higher expectations for companies, their operational performance and growth trajectory. In coming years, it is critical to look for those powerful forces behind global economy and changes in high-level priorities of policies and corporate strategies. Innovation could be driven and growth opportunities hidden in those megatrends signalled by public policies and priorities together with regulatory frameworks and public spending.
The investments that serve the strategic interests of governments and large corporates to improve resilience and accelerate innovation and long-term growth can be in the following themes:


#1 Greentech – solutions aimed at mitigating climate change
The year 2022 showed that fighting climate change is truly becoming a part of everyday life and ​natural disasters have severe social and economic consequences. Resource scarcity in combination with increasing population lead to rising demand for food, energy and natural resources, and create an urgent need for solutions that improve energy efficiency, lower waste production and efficient alternatives to finite resources. The problem has been recognized and started to be dealt with at the level of countries, companies, and individuals. The most notable regional effort being European Union's ambition to be climate neutral by 2050.
Investors have already turned their eyes on and invested money in green technologies. According to Bloomberg, investments in renewable energy production, green transportation and energy storage exceeded 1 trillion dollars, which for the first time in history equals to investments in fossil fuels.
An important driver in our region is the planned investments within the framework of the EU Green Deal and a clear direction for the transformation of the energy economy.
At local level, Estonia is contributing to green transition with the 100-million-euro Green Fund established by SmartCap, which invests into innovative research-intensive green technologies through venture capital funds and directly in companies.
#2 Healthtech – solutions for healthcare challenges and demographic changes
Despite the fact that the Covid crisis, which lasted almost two years and affected the entire world economy, tends to be forgotten in everyday life, the challenges in healthcare sector related to aging population in combination with increasing costs related to innovative medical solutions to improve outcomes for patients are yet to be faced. Aging economies are globally increasing government and household spending on healthcare due to age-related diseases.
At the same time, novel, but expensive solutions from cure for cancer to breakthrough diagnostics are being developed at high speed. This creates a unique opportunity for tech companies and investors to tackle the existential problems and benefit from providing technological solutions for better care at lower costs.
According to the EIF VC Survey 2022, the bio- and healthtech sector is the second most important area, after ICT, where investors are ready to put money in the coming years.

It is clearly an area that requires "patient" money and far more knowledge and experience than many other sectors. At SmartCap, we have made the first step towards creating the prerequisites for greater success stories in healthcare and boosted the launch of a health technology research accelerator in Estonia, where the first research-intensive business ideas have already received support to get started.
#3 Dual-use technologies – solutions for defence and security challenges
Just a few years ago, no one could have imagined that an actual war could be real in modern world. Unfortunately, as Russia's war against Ukraine has shown, that the battlefield is not only in modern cyberspace, but also traditional battlefield with modern warfare and the domain of soldiers, tanks, armoured vehicles, and missiles.
Therefore, it has become evident that there is need for innovative technological solutions to increase the defence capacity and resilience at the intersection of governments and corporates, alliances and individuals. By launching NATO Innovation Fund and DIANA accelerators, NATO allies went to the forefront of emerging and disruptive technologies to invest in commercial solutions with dual-use potential.


The recent decision of the Estonian government at the beginning of March allocates 30 million euros through SmartCap to the one-billion-euro NATO Innovation Fund.
The purpose of the fund is to establish and finance early-stage companies developing advanced tech solutions with dual – that is civil and military – use.
We already have a successful landscape of innovative technology companies, an outstanding business environment as well as a strong defence policy and national defence in Estonia. It's time to build a bridge between tech companies and the defence industry.
In conclusion, it is good to remember the old truth that crises or changing times should not be wasted, and rather challenges should be turned into opportunities to provide critical tech solutions. Furthermore, it is time to be more aware, more sustainable, and smarter as a society than ever. It is the chance for startups dealing with research-intensive greentech, health care and security-oriented solutions, and technologies to make their move.
Sille Pettai will give a keynote titled "How to Navigate on the Market in Poor Visibility & Challenging Conditions?" on Day 1 of sTARTUp Day on 16 March. Check out the full festival schedule.
Articles you might also like: