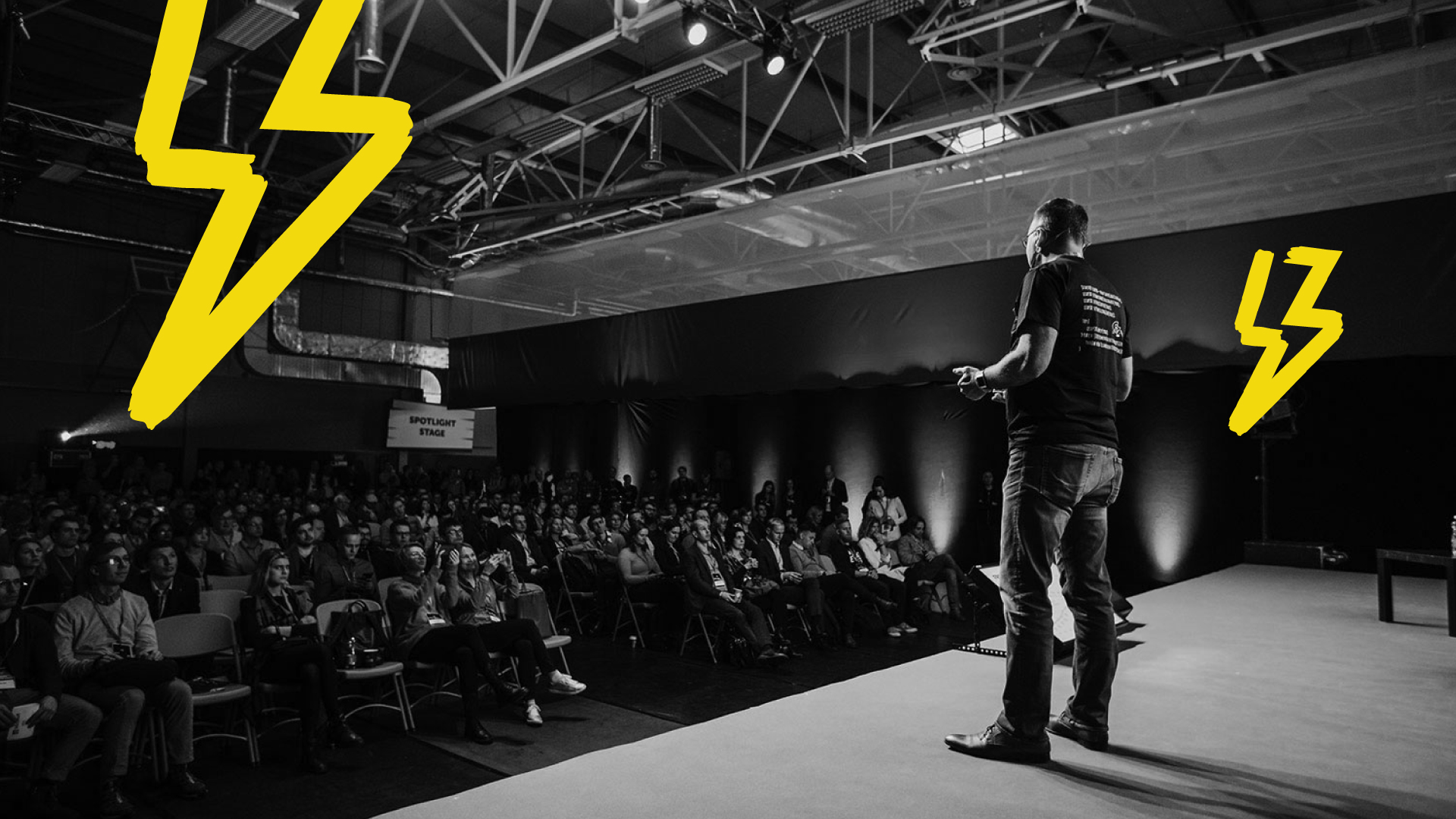 30 speakers have joined sTARTUp Day – find out who!
As sTARTUp Day 2020 is getting closer, its schedule is being filled with more and more awesome speakers. Here are a few of them that we would like you to get to know a bit.

Johan Bergqvist is the CFO of Bolt. Previously, he spent six years as the VP of Corporate Finance and Treasury at Spotify. He helped the company scale to €5 Bn in revenue, 4500 employees and launched the product in 60 markets. Johan has said that his "heart and soul is invested in the European tech scene" which was clearly shown while being a part of the core team that listed Spotify on the New York Stock Exchange at a $30 billion valuation, making it the highest-valued European tech startup.
Carlos Espinal is a Managing Partner at Seedcamp, investing early in world-class founders attacking global markets and solving problems using technology. Originally from Latin America, Carlos joined Seedcamp in 2009 and is passionate about working closely with founders from their earliest stage. He published "The Fundraising Fieldguide" in about that very topic, with a purpose to help founders learn the process of fundraising.
Sam Page is an organizational psychologist and the founder of NeuroTriggers, a firm that consults and conducts research with small to midsize entrepreneurial companies. Sam's clients have said that he has pushed them beyond what they thought they were capable of. He has written a number of books, his most recent titled, "NeuroLeadership: How The World's Best Leaders Use Psychology To Win" and has a popular weekly 'Museletter'.
Mikus Opelts is the CEO & co-founder of Giraffe360, which was highlighted as one of the top 25 property technology startups in Europe. The total Seed and Pre-seed funding raised €2 million. Mikus will be talking about how to raise money and grow a hardware startup based on his experience from Giraffe360 as he believes "this is only the start".
Thomas in't Veld is a co-founder at Tasman Analytics, helping small companies harness data-assisted decision making to have a greater impact, faster. Before founding Tasman, he built out data-driven growth and a data team at Peak Labs that sped up time for analytics from a week to a few hours. He also helped companies like Sky and JP Morgan to develop sophisticated analytics.

Besides them, there are 24 speakers on the sTARTUp Day Speakers page. You can read more about them here!

sTARTUp Day is the biggest business festival in the Baltics, that brings together startuppers, investors, executives, world-class experts, and media. You have a chance to hear the stories from world-class speakers and field experts on various topics – marketing, space tech, smart city, corporate innovation, founder stories, creative economy, etc. So get ready for inspiring-educational stage program, hands-on seminars, countless pitching competitions, networking events, a large demo area, and true festival vibes!
----
sTARTUp Day is organized by the University of Tartu, Tartu city, .Contriber, Tartu Science Park, Tartu Centre of Creative Industries, Tartu Biotechnology Park, Tartu Business Advisory Services, Ole Rohkem, and Swedbank.


sTARTUp Day is sponsored by the European Regional Development Fund, Enterprise Estonia (EAS), Visit Estonia and Startup Estonia.
Articles you might also like: