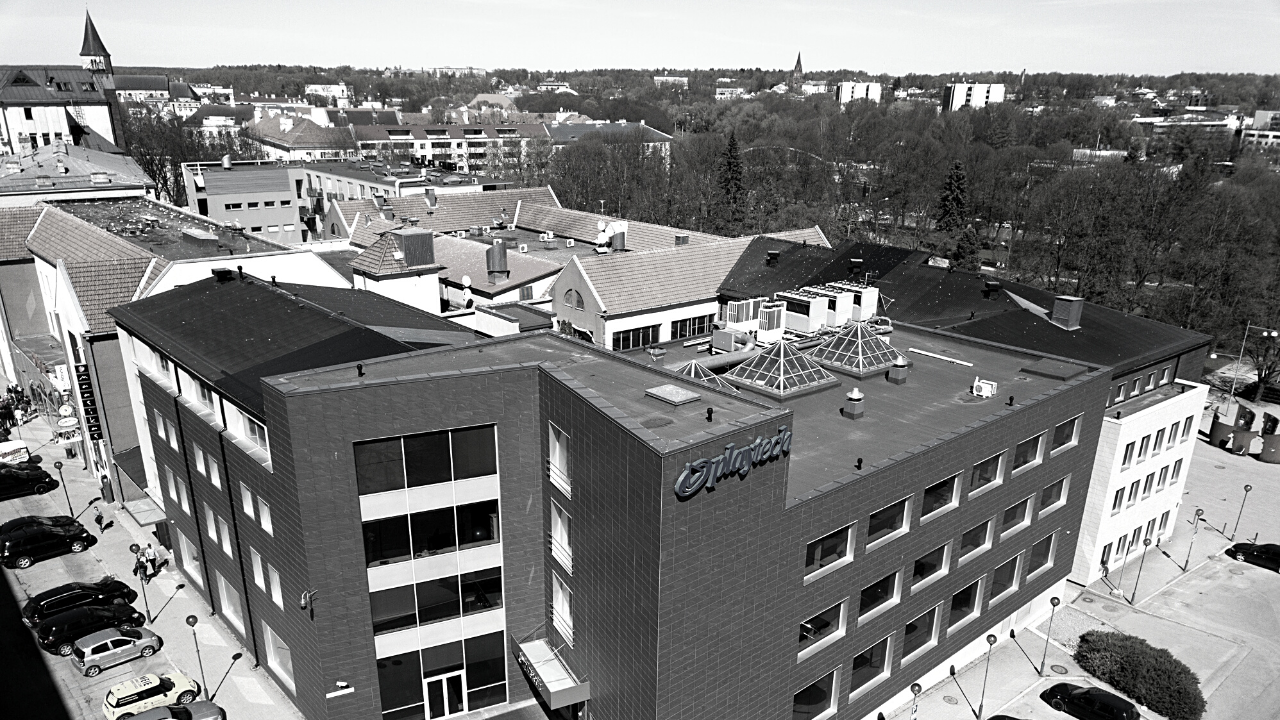 A sTARTUp-minded city
The city of Tartu, the birthplace and location of sTARTUp Day, has found a special place in the hearts of many startups. The city attracts an increasing number of startups and startup-minded people, companies, and communities. The facts speak for themselves – in the first three quarters of 2021, startups in Tartu and Tartu county grew their turnover by 84%, with their total turnover in the region amounting to €51 million.
The article was written by Kertu Tombak, Development manager for Startup and IT sector at Smart City Tartu
A number of internationally renowned startups have established their offices and development units in Tartu. We asked three unicorn companies why they have chosen Tartu as one of their locations and what are the characteristic of a city that favors progress, innovation and great work culture.


Skilled talent and cooperation partners
One of the factors contributing to Tartu's attractiveness is undoubtedly its 11 higher education institutions, which bring approximately 18,000 students to study in Tartu every year. Furthermore, thanks to the research activities of universities, 60% of Estonia's research potential is located in Tartu. Triin Sikkal, HR Director at Playtech, the largest IT employer in Tartu and Southern Estonia, explains that the proximity of universities means being close and visible to new talent and contributing to the development of the next IT generation. "Playtech employees are part of the curriculum program boards of the University of Tartu and, when needed, also share their knowledge by giving lectures."


Pipedrive similarly considers cooperation with the University of Tartu important, particularly in providing students internship opportunities or initial work experience.

In addition to universities, Tartu offers other possibilities for successful collaboration. "In Tartu, we cooperate with universities as well as sTARTUp Day and Digit conferences, the European Law Students' Association ELSA Estonia and many others," lists Piret Saag, Head of Learning and Employee Experience at Veriff.
Knowledge sharing at Playtech office
A comfortable and practical green city
Veriff has offices in Tallinn, Tartu, New York, London and Barcelona. The company offers its employees the opportunity to work in the most suitable place for them. In Estonia, this means the possibility to work from a home office or Veriff's offices in Tartu or Tallinn. "Our employees in Tartu include students currently studying in the university town, as well as family people who have roots here or who have recently moved here preferring Tartu's cozy living environment," tells Piret Saag.

"Tartu is pleasantly small but at the same time active; it is compact, meaning you have everything here at your fingertips. Tartu is definitely a very family-friendly city. The reopened Tartu Airport is also a bonus, with two daily flights to Helsinki, from where you can conveniently connect to many destinations around the world," Sikkal lists some of Tartu's advantages. Considering the number of Playtech employees, including long-term employees (10+ years) who have settled in Tartu, it is certainly important to them that the location offers a fully supportive living environment at different stages of life.


Tartu has many smart and talented inhabitants who cannot or do not want to move away from their hometown for various reasons. A physical office in Tartu allows recruiting to the team people who might not otherwise come to work in the company due to their location. "Although hybrid work is increasingly popular and Pipedrive employees too are accustomed to working virtually with remote team members, the small green town of Tartu is a very convenient and practical living environment. The physical office offers a change from the home office and, in addition to carrying out work responsibilities, allows one to spend time with their teammates and boosts the team spirit," says Marko Nõu, Head of Engineering at Pipedrive Tartu.


Pipedrive Tartu office boasts a view of River Emajõgi


It seems that sustainable thinking is becoming increasingly important for people in cities, including, for example, the possibility of moving by bicycle or other non-motorized transport. The decisive factor may be the convenience of commuting to the office by public or non-motorized transport. Although the network of light traffic roads does not yet currently cover the entire city, Tartu contributes to the development of the shared bike network, creating preconditions for using other light traffic vehicles.


A human-centered city and an engaged community
The companies also highlight Tartu's startup-minded approach to shaping urban space and the possibilities of the community to contribute to the city's human-centered, sustainable and innovative development. "The solution-oriented thinking of the city and the community also supports the continued growth of the local technology sector," advises Marko Nõu.
Community support is an important keyword not only in shaping the urban environment but also when talking about the development of the technology sector. Nõu finds that one company's success story typically supports other organizations' growth. Healthy competition, a sense of community and the possibility to exchange experiences and share lessons within the sector make Tartu an ideal business environment. "A good atmosphere, in turn, encourages experimentation with new ideas and solutions. One can only guess how many exciting new success stories will emerge in Tartu in the coming years."


Piret Saag also considers Tartu's strengths to be a sense of community, an ecosystem that supports entrepreneurship and a tight network of educational institutions. On top of that, several startups and technology companies have opened offices in Tartu, which encourages closer communication within the community.


"One could also highlight the safety and human-centered focus of the city more broadly. It's nice to be surrounded by bustling life and have diverse options for networking professionally and privately," says Triin Sikkal from Playtech.


Team Veriff enjoying a bike ride
Tartu's ambition for people with a sTARTUp mindset
Tartu's ambition is not to skyrocket its number of citizens or unicorns but grow the community of similar-minded people who are ambitious, solution-oriented and human-centered. Tartu is a safe environment where everything is at your fingertips and you can test ideas that seem crazy (using world-class science!), have a say in important decisions and create something with impact. If that made your eyes light up, then ‒ see you at sTARTUp Day!
Read more about what Tartu can offer to startups at
https://business.tartu.ee
/.
Articles you might also like: