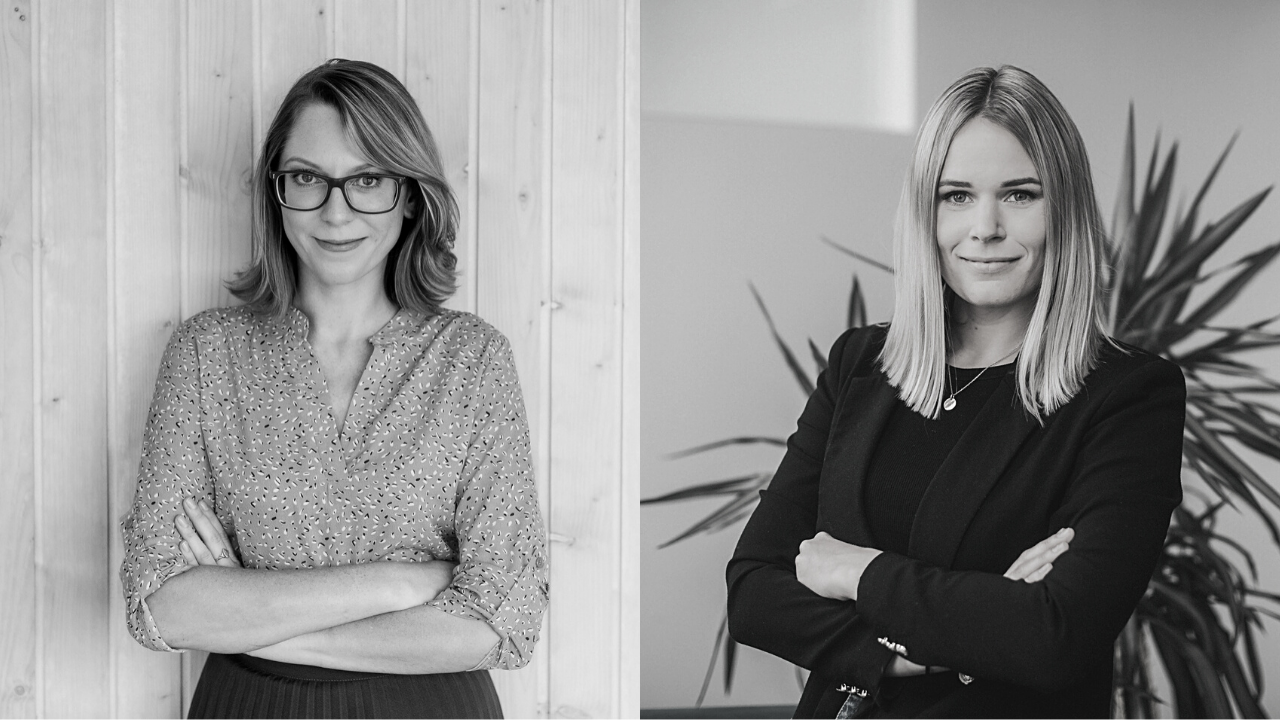 Culture is what separates a great company from an average one
Finding specialists with certain specific skills can be challenging in Estonia. But widening the search for talent from across borders gives the company a much bigger pool and better chances to hire motivated and experienced specialists. On the other hand, moving your life to a different country to help grow someone's business whilst leaving your friends and family is a big deal. What can you, as a recruiter, do to make it easier for them and get the best talent to join your team?

Cover photos by Jake Farra.
In this article,
Heleriin Adelbert
, Head of Recruitment at
Swedbank
, and
Liis-Rebecca Ojamaa
, Head of People Operations at
Veriff
shared their best practices, the most common challenges when hiring from abroad, as well as their tried-and-tested solutions. More than 40% of Veriff's employees are from outside Estonia, with the highest percentage being from the US, England, Nigeria, and Russia. Swedbank currently has 114 employees who have relocated to Estonia. Most of them work in tech and data teams and are from India, Russia, Turkey, Ukraine, and Azerbaijan.
But what are the main benefits of recruiting from abroad?
A larger talent pool with varied backgrounds and experience strengthens the team and ensures a better fit with the exact qualifications needed for a particular role. "Foreign workers mingle with different personalities and work outside of their comfort zones," explains Liis-Rebecca Ojamaa, Head of People Operations at Veriff. "Candidates willing to relocate are generally more adaptable as they are used to responding to changing environments. They are motivated and ambitious as well as can work independently or in diverse teams – either way, they show determination and resilience to work under any circumstance."
Hiring abroad brings in new knowledge and skills to the team. "Diverse teams are more creative and innovative. We've seen how newcomers bring a breath of fresh air to the team, improve productivity and, in some cases, the whole atmosphere of the team!" says Heleriin Adelbert, Head of Recruitment in Swedbank. "Plus, as the official language in most tech teams in Swedbank is English, it is only natural that we hire people from all over the world."
Culture is what separates a great company from an average one, not only the culture of the company but also the cultural variety of the team.
"We have a very high level of global talent to learn from because of hiring from abroad. Veriff's work environment is a bit different after every few months in a positive way," rejoices Liis-Rebecca.
Veriff's team


The hurdles companies face and how to overcome them
Ϟ
Having a global attractiveness
Of course, there are challenges to be aware of when hiring abroad. To start with, you have to build your brand in a new market and have global attractiveness. "To build an attractive brand in a new market, you have to understand what is important for the market you are going to target," says Liis-Rebecca. "What job portals and career pages are common and popular? After that, give your employees the voice of your brand, show it in your social media and guide them to give feedback on the online review webpages, for example, Glassdoor."
Ϟ

Different seniority levels
In addition, both Heleriin and Liis-Rebecca explain that difficulties may occur when hiring from countries where the seniority levels do not match those in Estonia. It would be wise to do more steps through the hiring process and double-check candidates' suitability from the knowledge and personality fit wise.
Ϟ

Relocation takes time
When you've found the perfect match for the position, be ready for an extended recruitment process, as the relocation takes time. "Making this process as painless as possible should be an employer's priority," believes Liis-Rebecca. "Many foreigners have mentioned that dealing with the immigration process on their own has stopped them from applying abroad as it means lots of unknown paperwork."
To avoid losing the talent, Heleriin recommends having a dedicated person helping with the documentation or using an external service provider. Especially, if you are hiring someone from abroad for the first time. "Set a realistic time frame, be patient, and understand what the formalities are when relocating from different countries." And if possible, have a great relocation bonus system and support the candidate through the relocation process. "Explain to them from the beginning how it is going to be and what kind of steps he/she has to take through the flow," emphasizes Liis-Rebecca.
Ϟ

Settling in
Companies face another challenge when the new employee has arrived in the country. Onboarding an employee who has not only changed their company but also their location, requires the newcomer to be provided more support with settling into the new environment.
While most of the documentation and relocation steps are structured and easy to follow, the main difficulty for the person is to feel like they are part of the community.
"When the newcomer's cultural background differs completely from that of the destination country, and the team has not prepared for that, it gets tricky," warns Heleriin. "It is crucial for the manager and the team to prepare and educate themselves. Ask many relevant and helpful questions from the newcomer so that the new employee would feel as welcome as possible." Over a longer period, organize fun team activities where the newcomer can create social connections. "At Swedbank we organize bowling, quiz nights, cooking get-togethers for our expats' community, so they can meet other colleagues who relate with their experience."
Swedbank's employees (author: Kristjan Klaats)


Future trends and recruitment practices
Liis-Rebecca believes that virtual recruiting is definitely the one to watch. "People are now more eager to change jobs and relocate without seeing the offices, people face to face and even visiting this country. At Veriff, we are going to keep the virtual hiring process and are ready to relocate from all over the world. Also, recruiters have new skills and are ready to source employees worldwide!"
And while Heleriin sees that remote work will be more widespread, relocation will continue to be part of the recruitment process. "Even with the possibility of remote work, people want to meet up with their colleagues in physical spaces and to have the possibility to go to an office from time to time. Of course, the remote work options will make it easier to find talents within Estonia as the location will be less significant, and most of our jobs can be done primarily remotely." Looking at the big picture, teams are becoming more multicultural, as people enjoy challenging themselves in a new environment and learning about different cultures.
On August 27, our co-organizer Swedbank will continue discussing this topic in a seminar called "Smart moves: Top talents to Estonia". Matchmaking powered by Veriff offers the best place to make new connections, as everyone is there with one goal – to network!

Articles you might also like: