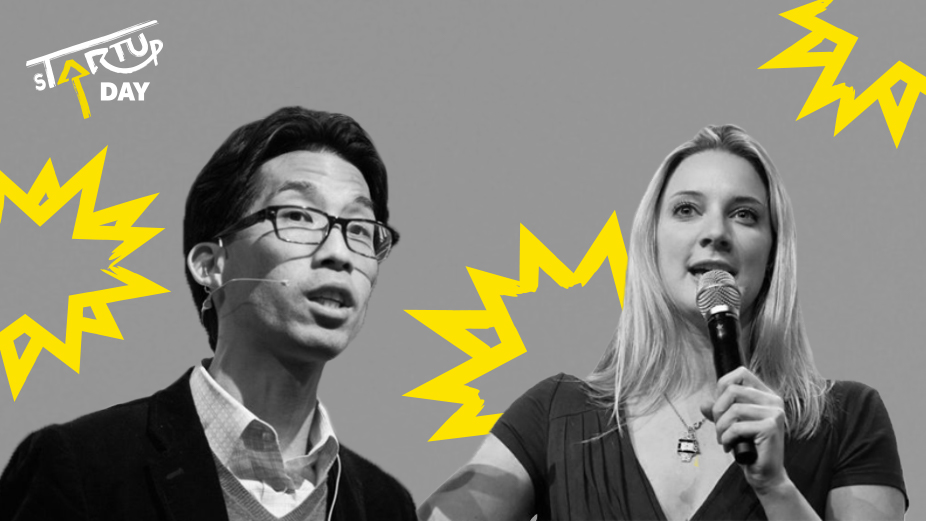 First Speakers Revealed: Hermione Way and Marvin Liao will join at sTARTUp Day 2020!
It's that time of the year again – we're going to reveal the very first speakers of sTARTUp Day 2020. But before heading to the new names of the list we have some old stuff to make up. Hermione Way and Marvin Lao who were both announced as a speaker last year but unfortunately couldn't come, are now confirmed for sTARTUp Day 2020!
Hermione Way
has over 10 years of experience in marketing technology industry startups. She was the Head of European Communication for the dating app Tinder and is now working as a brand consultant. Working in marketing communications, Hermione oversaw 91 million swipes daily and is going to talk about her experience working at Tinder, the importance of PR and how to get noticed. We interviewed Hermione last year, find it
here
.
Marvin Liao
has over 19 years of experience in venture capital, technology businesses and startups. Formerly an executive at Yahoo! for over a decade, he is now a Partner of 500 Startups, runs the Accelerator program in San Francisco and invests in direct seed deals.
Hermione Way and Marvin Liao are the first of many speakers to be announced at sTARTUp Day 2020. Keep an eye out for more news coming soon and don't forget that Early Bird tickets are available until September 20. Get your tickets
here
.
Articles you might also like: