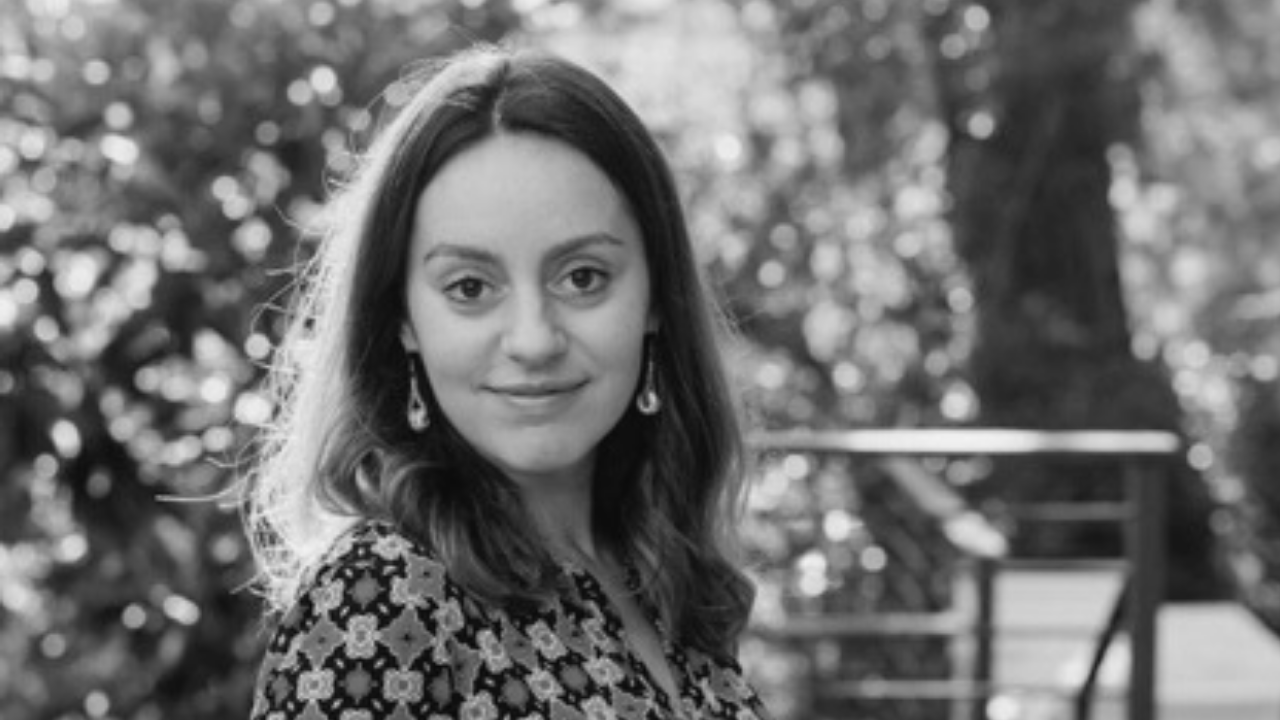 Genia Trofimova: "Everybody wants to believe that they know something well, but it is only our assumption about the world"
Genia Trofimova
is the CEO and co-founder of
Introwise
, a platform that helps everyday experts easily earn money online. Coaches, consultants, social media influencers, freelancers, media personalities, and field experts can monetize their time with paid personal and group sessions.
This interview was conducted by Anette Tiitus, a member of the sTARTUp Day Marketing & PR team.

How did you find your way to product management and technology?
I grew up in a family of engineers. Therefore, technology has been with me since I was born. To me, technology has always been a vast part of my natural habitat. Although I was surrounded by it, my parents never pushed me to pursue this as a career. Soon I found myself with four degrees – two in software engineering and two in economics/management.
In my early twenties, I was inspired by Marissa Mayer. She was leading the Associate Product Manager program at Google, where she traveled with a small group of people around the world to see how businesses and products are made in different countries. I never got accepted, but I kept studying to become a good PM.
How do you know if a product is well-designed? How do you determine what customers want and need?
In my definition, a product is well-designed if the user has an uninterrupted flow to the value proposition. Faster, cheaper, or having more fun – whatever the purpose of the product is.
Product management consists of hypothesis testing.
There is a book that I cannot recommend enough –
The Mom Test
. It teaches how to conduct customer discovery interviews, to learn what people actually want and need.
At Introwise, we do two things. First, we listen to what people ask for. If one person asks for something, we just put it on the backlog. However, if this week we have heard from three independent people that they lack this feature, then that makes it a priority for us. Another way to get inspired is to watch how people start to misuse or abuse the system to fit their needs. From that, you can add more features, new pricing, etc.
What has been the most inspiring lesson that product management has taught you over the years?
I think product management has taught me empathy. Assumably, I have become a very empathetic person, even more than I want to be. I feel everyone's pain.
I took a Design Thinking course at Stanford, taught by design experts from IDEO. They taught us different design thinking methods – for instance, how to understand the pain or how to create the product for customers when you aren't part of the target audience. The method I use and have taught my students is learning to put themselves in the customer's shoes. For example, if we were trying to solve a problem for vision-impaired people – you cannot simply imagine how this person feels. In reality, you may wear a blindfold for a couple of days and then try to deal with your everyday life. By doing so, you can learn way more aspects that you would not just think of in the first place.
The second lesson is to always test your assumptions and conduct extensive customer discovery interviews. Everybody wants to believe that they know something well, but it is only our assumption about the world. Even if we are part of the target audience, these are just our life and our experience.
As the CEO and co-founder of Introwise, how often do you find the time to schedule meetings and learn from experts from different fields?
I love this question since it hurts me that we do not have all that time and money to book sessions with all the experts on our platform. After all, we have such unique and fascinating people on Introwise. One of the perks for our employees is $50 monthly credits to book sessions on our platform. We have this gold mine of talent that you can learn from while also testing out our product.
Out of the sessions I personally booked on Introwise as a client (and paid) were
1:1 yoga with Jenna
,
activity/nutrition analysis with Kate
, and discussing
how to avoid burnout with Margarita
. Both Kate and Margarita specialize in working with founders, and I now recommend them to my founder friends.
How has your previous professional experience impacted how you will approach mentoring?
I have been mentoring several student startup programs for years. I strongly support
female founders
in different countries. Mentoring is a way of giving back to the community.
I always start and finish my mentoring by saying that this is just my experience, my opinion. You are the founder of the company. Therefore, you know your product and your audience better. You can disagree with the mentor.
I am just giving you my opinion, which is not the universal truth.
I believe that I am mentoring to the best of my abilities currently. In two months, I could learn a new lesson, and my point of view can change.
What challenges do you think people in the startup world face today that they need help with the most?
Mental health. Considering the concept of a startup there are more success stories that we hear about in the media than articles on the fact that startups are hard. Most startups will not change the world. You feel this pressure. You need to hire the best team because otherwise, you will not survive. Often you do not have the resources to hire the best people.
I have noticed that many founders who I have met are phenomenal people. They are hardworking individuals who are passionate about solving problems and making the world better. Unfortunately, often we do not notice when we stop caring about ourselves, mainly in the early days. Once you have burnout, it's late.
What have been the biggest challenges for Introwise? What negative and positive aspects has COVID-19 had for Introwise?
Last year was challenging for many companies. For us, it was both amazing and demanding in several ways. First, we got accepted to the world's top accelerator just before COVID-19. Techstars Seattle believed powerfully in our team. They offered us the luxury to build a new product from zero. We decided to fulfill our dream. Our passion was to enable people who are often not skilled in technology the opportunity to earn money based on their talents and knowledge, to make the world more equal. And the timing could not have been better. We give professionals the tools and an easy-to-use platform, which takes care of everything to start and run their business online.
I can't think of challenges that are different from what other founders have experienced – where to focus, how to extend the runway before you raise the round, how to make first customers very happy, how to hire the best people in the Universe. Normal early-stage startup stuff required for survival, which was an enjoyable challenge.
How do you successfully stay connected to your co-workers who do not work in the same office or geographical area?
Our team is initially remote first. I am mostly living in Estonia, and my Introwise co-founder resides in Vancouver. When we hire people, we look first for talent, motivation, and hunger to improve the world and understand our customer's pain. Location doesn't matter when we find a good fit. We are lucky to have found great people. We are remote-first even when we do have people within Estonia.
As for tools, we use Slack. There we have a system of marking things that emerge. Slack is a place where you can answer quickly and see what the activities are and who took care of them. We also use OKRs to help our team stay aligned with our goals. Lastly, we have team-building activities once a month just for fun.
I believe it is crucial to building a culture of transparency. We do not track work hours because we do not want to micromanage people. We hire the best people and give them freedom. Being transparent starts with the founders. When the team knows that our work culture is transparent, it builds trust. Everybody wants to perform their best.
Articles you might also like: