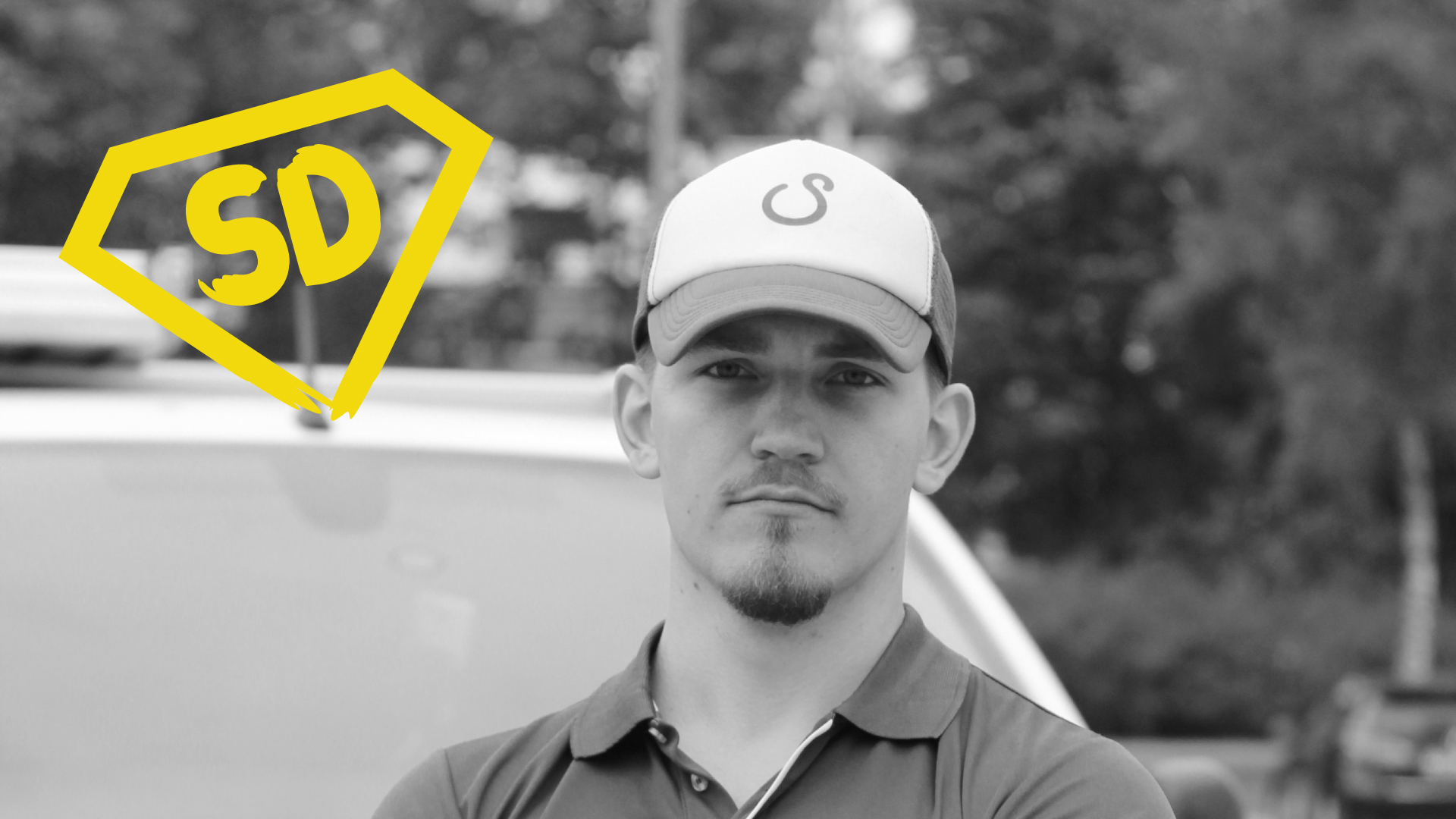 Martin Kristerson: "Teamwork makes the dream work"
Martin Kristerson is the founder and CEO of UpSteam – one of the fastest-growing early-stage startups of Estonia. While he was getting his BA in International Business, he used to sell educational books door-to-door in one of the hardest internship programs in the USA. UpSteam has grown to 40+ person company in 2.5 years and is TOP 5 new company with the biggest impact on the environment in 2018.
What is UpSteam? UpSteam is revolutionizing the way how you wash your car. They're building a mobile car wash service which lets you order a car wash within 1 minute. UpSteam is a mobile car wash that comes to you.


Martin says that the habit of constant learning has been the biggest improvement in his life yet because startups need to be fast and to maintain the speed, you should invest time in different learning activities. Fun facts - he finished the Võhandu 100km kayak marathon in 13 hours and has done the plank for 66 minutes straight!


In the last five years, what new belief, behavior, or habit has most improved your life?
The biggest improvement in my life has come from developing a habit of constant learning. Startups need to be fast and in order to maintain that speed, you can waste time trying to invent a "new idea" or just learn from others and copy what they've done well. I strongly believe that at least 20% of the founder's time should be invested in different learning activities. Reading books, articles, meeting new people and by being humble to always learn more is a vital part of my everyday life.
How has a failure, or apparent failure, set you up for later success? Do you have a "favorite failure" of yours?"
I've had my fair share of life challenges on my way but I don't actually identify them as failures. I simply believe that great things happen to people who work. When I was in high school I wanted to become a lawyer – mostly inspired by my mother and peers. When I graduated with a 4.9-grade point average I applied to law school. Twenty-five people were selected and I was the 26th. This apparent "failure" led me to study business and economics instead. I realized very quickly that I am absolutely in love with building businesses rather than going through boring law books. So I guess, whatever happens, happens for a reason but as long as you keep moving everything will fit into its place again.


What have been the biggest victories along your journey?
The biggest victory for me is that I've been fortunate enough to gather up smart and hardworking people around me. It is an indescribable pleasure to see a team work together on a common vision and build something meaningful. The most rewarding feeling comes when you have your whole team in the same room and you can see the spark of determination in their eyes. Then you kind of think and say: "Yeesh, it all started with a crazy idea on paper and now we have all these amazing people spending the majority of their time here."
The biggest victory for me is that I've been fortunate enough to gather up smart and hardworking people around me.

What are your three truths?
Teamwork makes the dream work.
Don't waste time inventing something your customers already know.
Never underestimate the importance of having fun.
Why is now the time for your company to exist?
I think it's about time someone brought the word "service" into car washing services. With all the great improvements in technology, the world is shifting gears to a faster and smarter way of getting things done. While many industries are evolving fast, car wash technology has remained pretty much the same for almost a hundred years. That's where we come in. We are not just a car wash company but we are truly aiming to revolutionize the car care industry by making car ownership totally effortless.
What tabs/apps do you have open right now?
I'm 30+ tabs open kind of guy. As a founder my to-do list is never-ending and I'm sure that some people find it messy but I know exactly where and why those tabs are open. Mostly I use Toggl, Slack, Fleep, Gmail, Drive, Spotify, Notes, Podcasts, Google Calendar, Messenger, LinkedIn, etc. Some of my other favorites are Splitwise, InVision, Pipedrive, Bolt and of course, the UpSteam app :)
Where you will be in 5 years?
Five years is a long time and because today's life has begun to change exponentially I think this question is becoming increasingly difficult to answer. About five years ago people couldn't imagine electrical cars driving our streets, headphones not having wires, getting perfect aero footage without a helicopter or people making phone calls on their wristwatch. But if I were to guess, then by that time we will be riding the glorious train of unicorns with UpSteam and its team.

Hero of the Week is a column focused on inspirational entrepreneurial people around us – their journeys, success stories and lessons learned from failures; goals, inspiration and everything in between. Get inspired and be the Hero of your own life!
Articles you might also like: