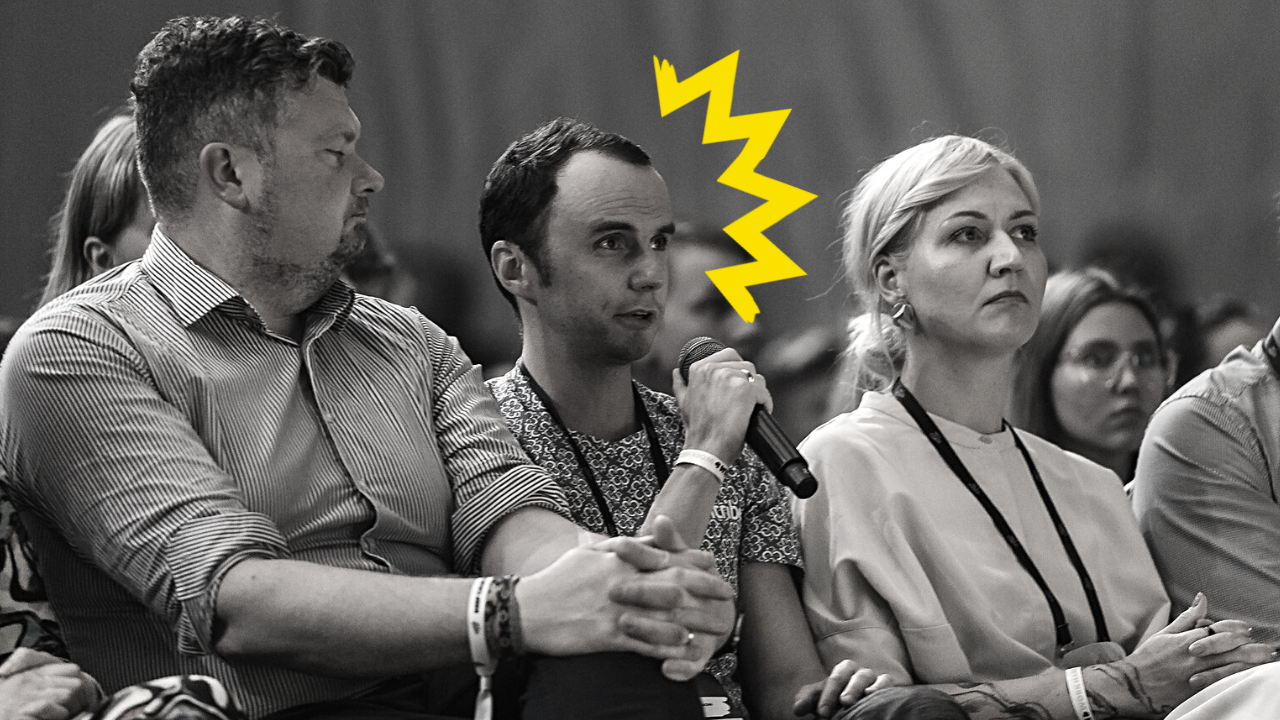 Let's meet Aleksander Tõnnisson – .Cocoon Ventures lead investor at sTARTUp Pitching
Aleksander Tõnnisson is an investor and lead partner at .Cocoon Ventures, which is awarding a €100k syndicate to one team at sTARTUp Pitching 2023. We asked him which qualities the fund is looking for in startups and picked up some life advice along the way.
You are the lead investor of the .Cocoon Ventures syndicate at sTARTUp Pitching 2023. What should startups know about you?
I like this question because startups should be as picky about the investors as investors are about startups. I would say that a crucial thing to know about the .Cocoon Ventures is that we're not a typical investment fund, as our investment strategy is closely linked to the .Cocoon Program, which is a 1-year self-discovery and company growth program for startups in a late seed to the series-A stage.
Our strategy is to invest only in companies that take self-development seriously, as this is the most important value in our company.
We would not ask anyone to do something we are not doing ourselves. For example, in addition to meetings where I mentor entrepreneurs, I have mentoring sessions with my mentor, I am part of a reading group where we read self-development and psychology books and participate in accountability groups where for every eight weeks, I focus on a new self-development skill. Of course, every mentee decides how much time they want to invest in themselves.
Which startups would you like to see participate in sTARTUp Pitching 2023?
We're happy to invest across the industry. I would like to see startups generating 0.5M€+ ARR, and founders who believe that the change starts within and dare to bring those changes to life, and who are building a business that aligns with their heart.
We have enjoyed the collaboration the most with CEOs who genuinely see the value in self-development. If somebody takes the investment on false pretenses, eventually, this collaboration will not be as beneficial. So I hope to see startups who want to learn what fears are holding them back, how their defenses work, or why they fall into a victim mindset when a team member is giving negative feedback, and are ready to take steps to break these destructive patterns.
The overall economic climate has changed this year. Does this somehow affect how startups should present to investors?
What needs to improve in applications and pitches is showing the connection between the team and their personal why.
The current environment forces us to slow down, take a step back and look again to make sure that what we do is fulfilling and of purpose in the context of our lives.
As you are reading this article at the moment – can you say, are you truly on your path with your heart? Does it feel like life is supporting you or bringing you down? It's good to check in with yourself every now and then.
You are a relatively young investor group, but what would you say, what has so far been the most interesting or promising investment yet?
Undoubtedly, the best investment has been the time and funding our team has put into our own self-development. :)
We have many interesting companies in our portfolio. For example, we invested in the Finnish company Jobilla which grew its monthly revenue from 230K to 800K in a year. Then, at 2022 sTARTUp Day, we decided to invest in two companies instead of one – Adact and VSight. Both have grown a lot, both as business leaders and companies. And with the last year's sTARTUp Day investment, Longenesis, we truly felt a great match in how we see the world and we are excited to be working with them.


Could you share one lesson or insight that you have learned over your investor career?
The personal challenges founders have will show themselves in and affect both the business and personal life, so we would always also ask questions about the founders' life outside the business context.
For example, I would ask a founder how they handle conflicts. Most of us avoid conflicts since we fear damaging the relationship.
If we look at the conflicts as nothing but a different view of the world, I can start using conflicts and the energy it stirs up to learn how the other person sees the world.
Without that energy, many things are left unsaid, and people don't tell their truth, so relationships, companies, and even marriages are built on false premises, assumptions, and expectations, which are never verbalized. We like to say that conflict brings you new knowledge – don't deny yourself that!
sTARTUp Pitching 2023 has a prize pool of over €350k. Don't forget to fill in your application before 5 February.
Articles you might also like: