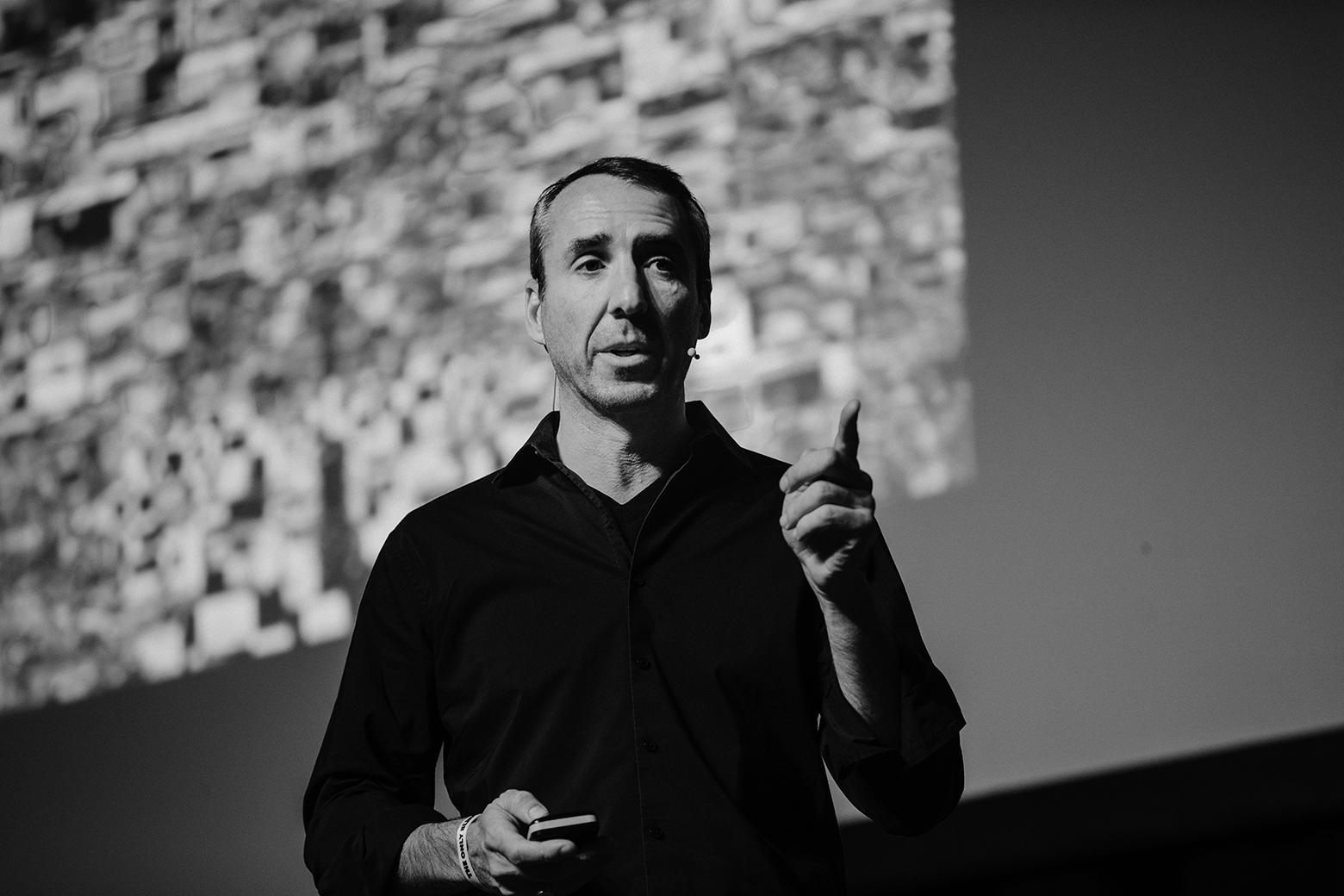 Patrick Mork: "Good stories are like good cocktails – they release awareness and excitement."
Patrick Mork is Chief Storyteller who for example has built and led the marketing team that launched Google play and helped scale that business to over $2.5 bln in annual revenue. He has coached multiple executives, been an active board advisor to multiple successful founders, has his own blog and hosts the Mad Mork Stories Podcast.
He explained how stories can create powerful companies. He especially emphasized the power of stories.
Today's world is full of noise and advertises which is why companies are struggling with the question of how to reach the market. We are overwhelmed with choices because there is more advertising than ever. Therefore people can't focus and don't trust advertisers we see.
One of the solutions how to cut off all the noise is to think about the things that have done in the history. We have used stories thousands of years for educating and entertaining reasons. Stories move us and connect us. "Everyone tells stories and that is why we sell stories. Stories move, influence and connect us in many different levels," said Mork. Companies should use their data for storytelling.
The storytelling process:
The storytelling starts with a vision – it's up to you to create a clear vision. It determines and visions why you do what do.

The second step is to think about what do you want to become and make up a clear vision for the future.

Thirdly you should think about villains. "Powerful stories have villains because great villains make great stories. Like example dragons, baby, gotta love them dragons," stated Mork.

The fourth important step is to plan content marketing – consider how to get messages out to the world. Think who is your audience and what is your message. How do you repeat that message? How you communicate that content? How are you using the press, business partners etc? You need to get your content out there.

Mork pointed out that for the successful company it's all about persistence, staying in the course and being patient. The important things to remember are developing a clear vision, having a strategy and great content that educates.
Just keep in mind one thought that Mork mentioned: "Good stories are like good cocktails – they release awareness and excitement". Sounds like a perfect idea why you should consider storytelling as a relevant method for your company.
Articles you might also like: