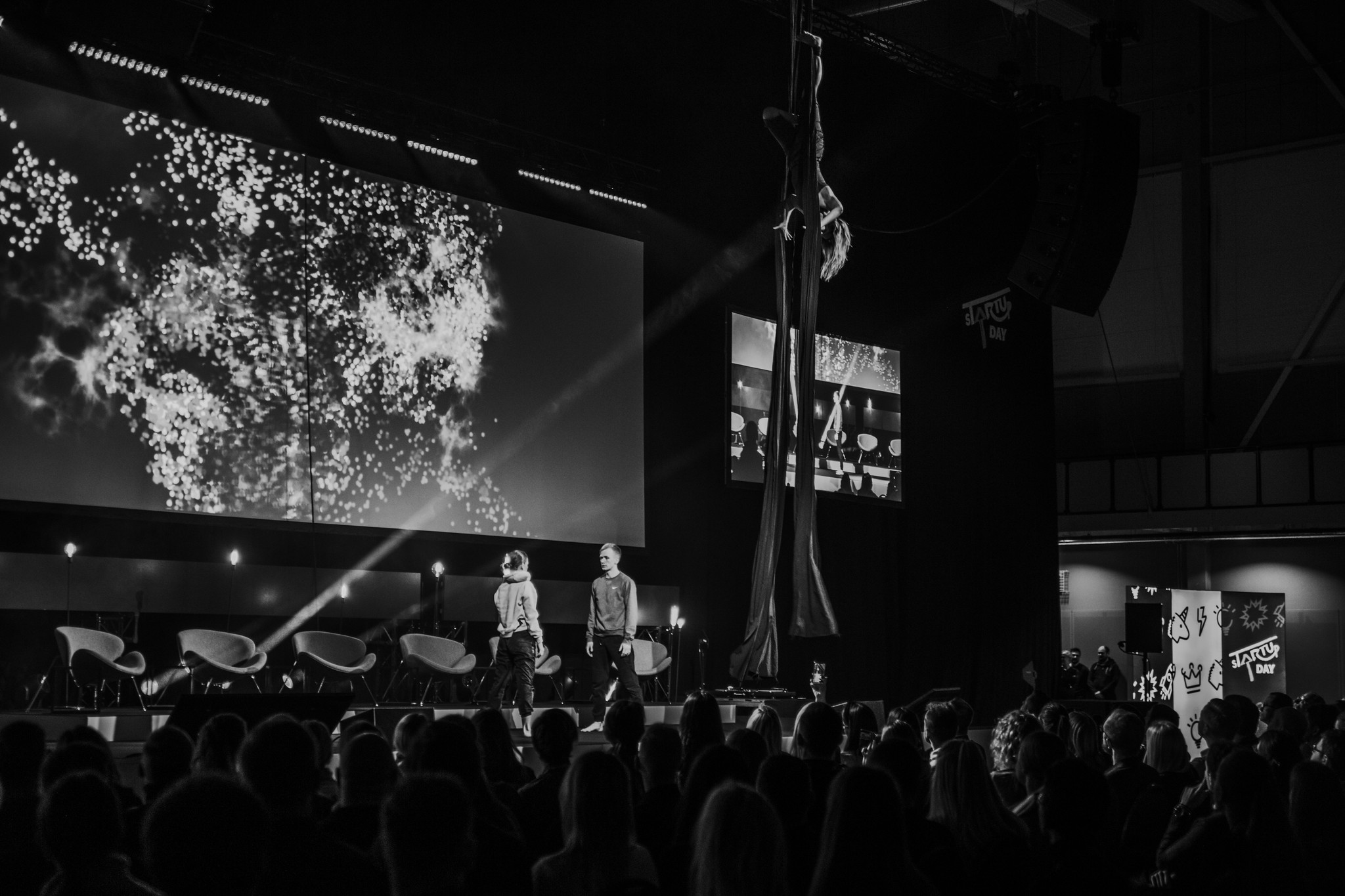 The Co-Founder and Managing Partner of Seedcamp, Co-Founder of Synctuition and many more – the program is unveiled!
Awesome news! The
program
of sTARTUp Day 2021 is here! On 25–27 of August, the Estonian National Museum in Tartu will become a meeting place for all the startup-minded people, with 100+ world-class performers sharing their experiences on four stages, dozens of practical seminars,
sTARTUp Pitching Powered by EstBAN
, and many side events.
"The festival program offers new perspectives, heated discussions, and inspiring success stories for everyone," said Triin Kask, the Program Manager of sTARTUp Day. On August 25,
Reshma Sohoni
, the founder and managing partner of
Seedcamp
, one of Europe's leading venture capital funds, will conquer the stage at Investor Day. Seedcamp has made almost 400 investments, including in Estonian companies such as Wise, GrabCAD, and Teleport.
Artur Schaback
, one of the co-founders and the CPO of
Paxful
, will talk about his journey from zero to a multimillion-dollar startup. Paxful makes buying and selling cryptocurrencies accessible to everyone and is currently making record results, forecasting growth in all markets.
On August 26,
Melissa Sassi
, the head of IBM Hyper Protect Accelerator, will share her experience with international technology companies such as Microsoft and IBM. Her passion is to empower early-stage startups through technology and business acceleration. Melissa is also the Founder & CEO of MentorNations, a youth-led digital skills movement that has taught tens of thousands of young people to code across twelve countries.
Author: Kristel Pähkel


The last day of the festival brings
Allan Eesmaa
, co-founder of the meditation app
Synctuition
, to the stage. His greatest drive is to show the world that we can have better control over our lives through smart mindfulness techniques that shape our inner world for the better.
This year, sTARTUp Day takes place in the form of a hybrid event, meaning you can participate on-site in Tartu, as well as virtually. Our Head Organizer Marili Vihmann said that it is extremely important for sTARTUp Day to ensure a memorable and safe festival experience for the participants. "We are working closely with the Health Board, and we consider the use of COVID-19 rapid tests, as well as nasal sprays, developed by the University of Tartu and the Estonian University of Life Sciences, and air purifiers (
Respiray
), developed in Tartu Science Park. For the first time, we will expand to outdoor areas with the event. We hope to set a good example in organizing major events and encourage people to take part."
P.S. Ticket prices rise on May 6, so get yours now!
Articles you might also like: