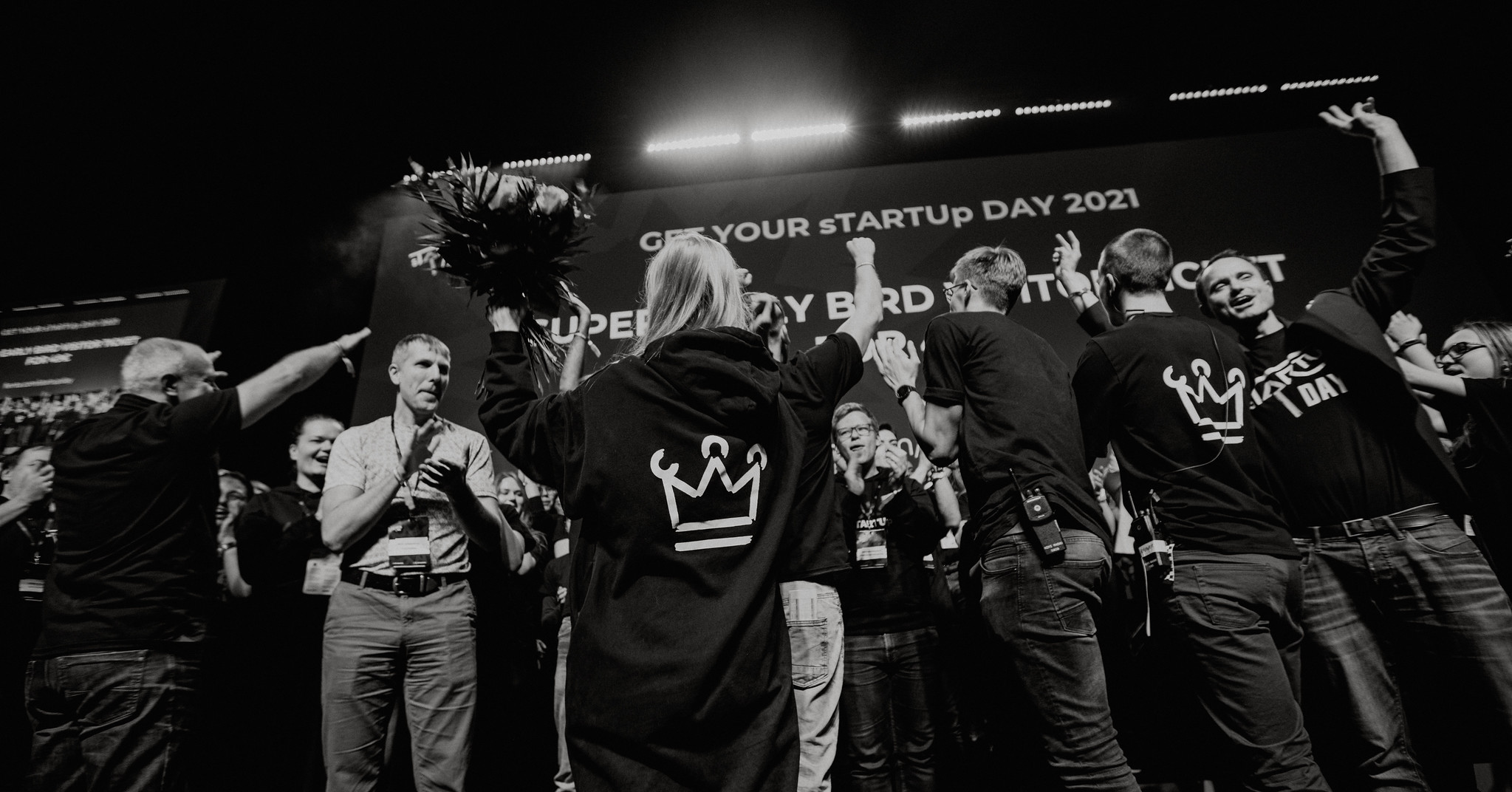 sTARTUp Day 2020 in numbers - a record year!
Baltics' biggest business festival sTARTUp Day took place for the 4th time on 29-31 January in UT Sports Hall in Tartu with 4400 visitors, 158 speakers and 4 stages.
Although the original plan of the Head Organizer Marili Vihmann was to keep the same number of attendees as last year (it was around 4000 guests) sTARTUp Day still managed to grow. This year we had around 4400 guests from 60 countries.

Here's sTARTUp Day in numbers:
158 speakers! This happens when you put so much effort into creating the best possible program for 4 stages and seminars for 2 days.



116 pitchers stepped on the pitching stage. So many ideas! So much potential and motivation in one place.
We had 10 different pitching competitions, the biggest of which was our own sTARTUp Pitching that gave out EstBAN-lead syndicate's 170,000€ investment (the winner was Jeff App), a lot of cash and other awards!






85 companies presented their service or product at the demo area. The demo area was PACKED. There was literally no more room for even one more startup!



700 startup representatives got to matchmake with around 160 investors and 300 executives using the Brella networking app. During the festival days, 2,491 meetings were booked through the application. The sTARTUp Day team is keeping their fingers crossed that all the potential investor-startup relations created will bring us many more success stories to tell!
Over 200 people were on the team! It is not easy to organize the biggest business festival in the Baltics but with an amazing team, it is possible. Thank you all!
This year we used the networking app Brella where everybody could book meetings with people they were targeting - startups, investors, media, etc. All together 2491 meetings were held during the festival!
We had 21 official side-events that included a VIP Reception with 400 people, Community Meetup with 139 people and of course the awesome sTARTUp Karaoke with 500 people (hope you didn't miss the keynote karaoke performed by Andres Schabelman)!


For the afterparty, we had a crazy idea to organize it in the inside parking lot of the brand new University of Tartu entrepreneurship building Delta. This was officially the first parking lot party held in Tartu with an insane amount of people - 1700!
During the past year, we kept an eye on cool people in the startup ecosystem (and invited most of them to be our speakers) and did interviews with them. All together we wrote 63 articles and interviews. Here are the TOP 5 of most-read articles:
1. Andres Schabelman, VP of Expansion, Fiverr: "I use my own life as a model for how to build startups."
2. Ardo Kaurit - the Estonian Young Entrepreneur of the Year!
3. Ivo Remmelg: "The biggest mistake is to invest in emotions"
4. Rein Lemberpuu, CEO of .Cocoon: "Mentoring and coaching are dead?"
5. 5 hacks to show up in Google search results for free
The festival is organized by the University of Tartu, Tartu city, .Contriber, Tartu Science Park, Tartu Centre of Creative Industries, Tartu Biotechnology Park, Tartu Business Advisory Services, Ole Rohkem, and Swedbank. Altogether it took a team of 200 people to organize sTARTUp Day.


sTARTUp Day was sponsored by the European Regional Development Fund, Enterprise Estonia (EAS), Visit Estonia and Startup Estonia.
See you again at the next sTARTUp Day that will take place 27.-29. January 2021 in Tartu!
Articles you might also like: