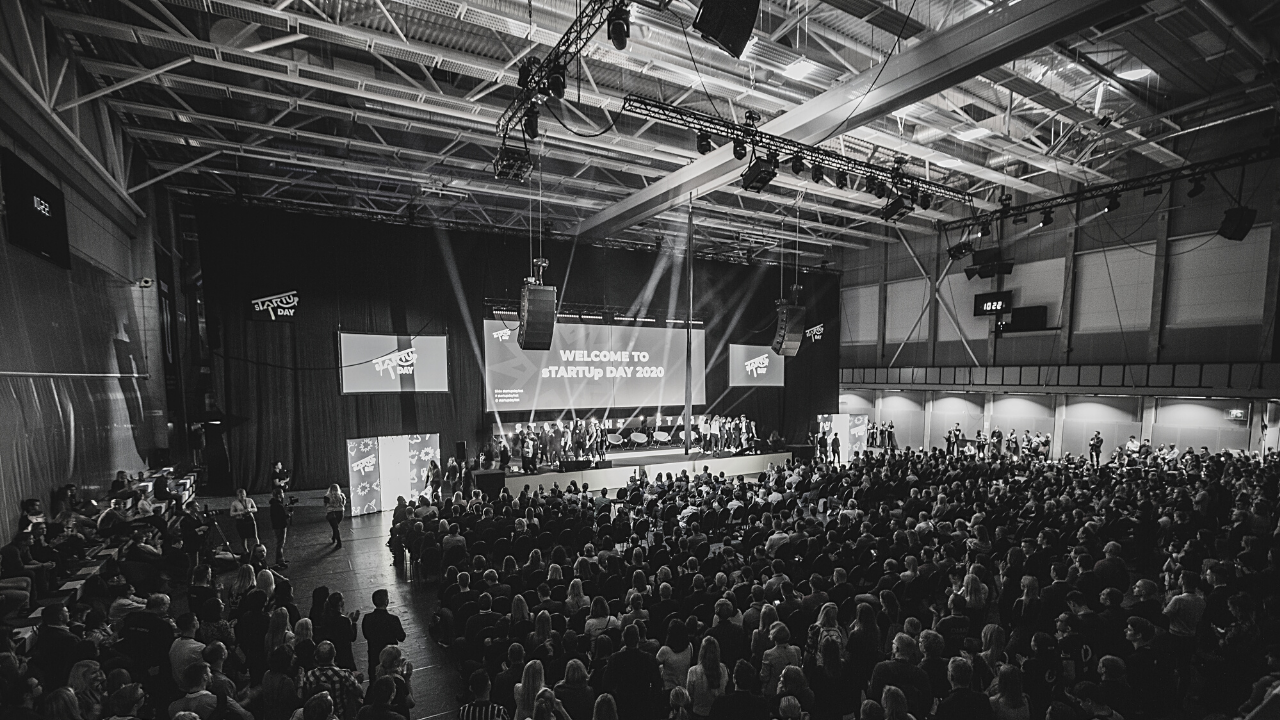 sTARTUp Day 2021 will take place in August as an epic summerfest!
Hey, all of our amazing startups, investors, executives and heroes!
Until now, we have been going forward with a hybrid event in the hopes of the second wave of coronavirus slowing down. However, taking into account the current situation, regulations and predictions, we have decided to move the festival to the end of summer. So, mark into your calendars that sTARTUp Day 2021 will take place on
August 25–27
!
The one thing we never want to compromise on is the unique festival atmosphere which we feel cannot be conveyed as a fully online event. Pushing the event forward allows us to elevate everything you already love about sTARTUp Day and do so as an epic summer festival to celebrate our 5th anniversary in a way it deserves to be celebrated.

"Of course, we have to take into account that some regulations may also apply in August, but the possibility to organize the event partly outdoors gives us more freedom," said Marili Vihmann, the head organizer of sTARTUp Day. "We haven't organized a big summer festival before, but all the crazy ideas we have dreamt of over the years, which were not feasible in winter, are now possible, and that excites me!"

The Deputy Mayor of Tartu, Raimond Tamm, said that one of the greatest values of sTARTUp Day is the atmosphere and good aura that arises on the spot and the people who create it. "In addition to the fact that the networking and connections created in Tartu during the business festival are very important for the participants, the event will also have a significant positive impact on local companies in the service sector. Hopefully, the summer festival will allow us to bring visitors to Tartu from different parts of Estonia as well as from several foreign countries," explained Tamm.

The event will still take place in a hybrid form – both in-person and online – so no matter where you are, stay safe and get ready for the time of your life!


Articles you might also like: