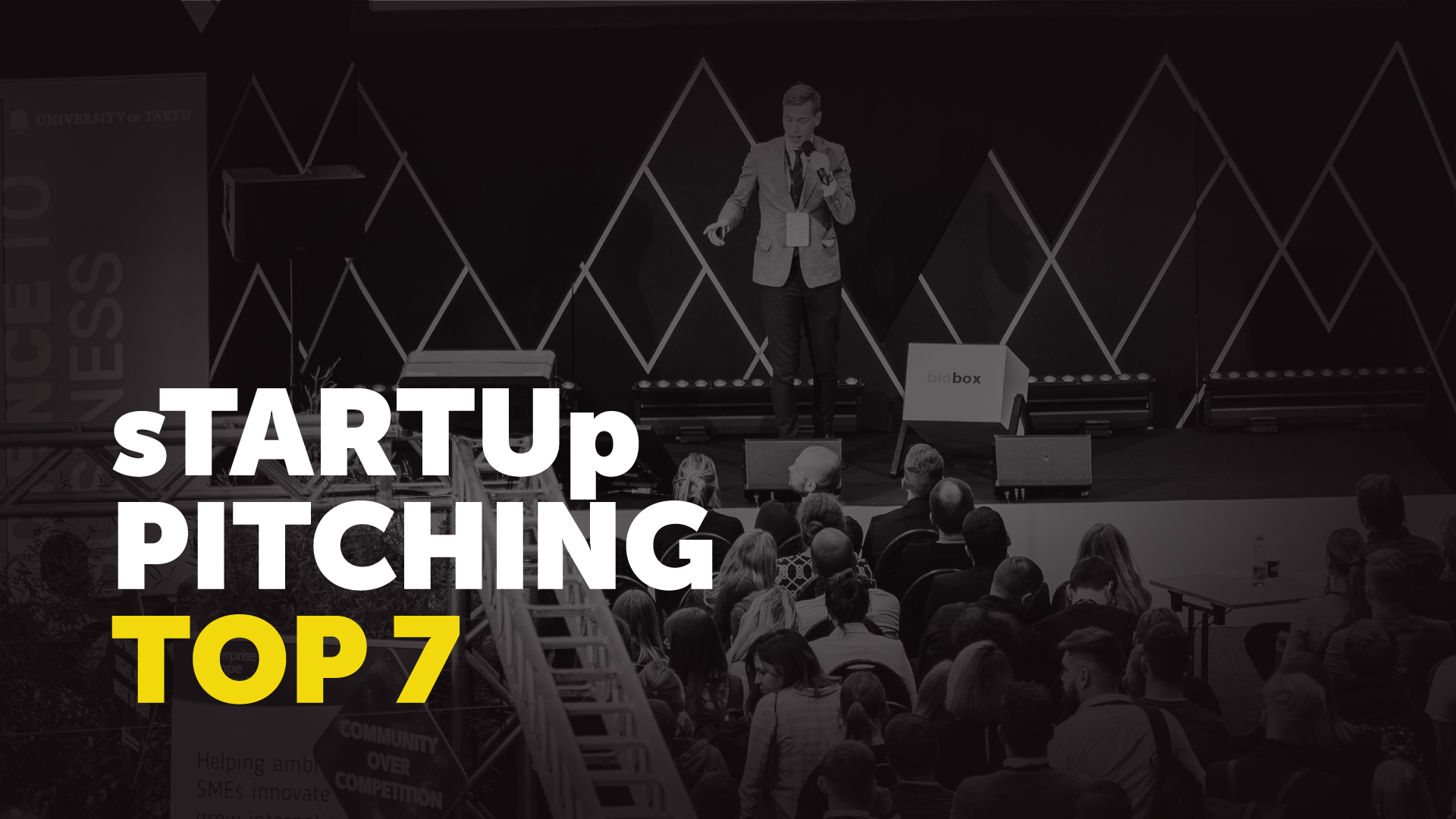 sTARTUp Day pitching TOP 7 - the best startups in Estonia at the moment
sTARTUp Pitching had 32 teams competing for a place in TOP 7 - list of the best business ideas currently in Estonia. And also to win up to 250 000 € investment from EstBAN-lead syndicate or some of the other awesome awards.
The competition was very high and the judges had a real struggle to select only 7 teams that can pitch on the sTARTUp Day main stage the next day. But after all the hard work, here they are! Congratulations and see you again on Friday!
Turning households into virtual power plants.
Aggregating household electrical devices (from boilers to electric vehicles) into 'virtual power plants' which earn consumers money and help stabilize the grid.
We developed a StarTrek like medical device that generates "cold plasma", a blue glowing, ionized gas, that is bioactive. Our medical device, an applicator in the shape of a wound dressing is producing this gas to treat chronic wounds and kill superbugs.
Ϟ PayQin (United Kingdom)
PayQin is an e-wallet that comes with a built-in virtual Visa card fundable with mobile money. We allow unbanked to pay and receive online payments through our mobile app.
Lumebot self-driving street cleaning robots are more than 10x cheaper to make than today's heavy machinery. Through continuous on-site work, it is able to keep parking lots, sidewalks, pathways clean 24/7 without additional input from our clients.
Edumus helps working professionals to go to school and teach one grade, one subject at a time. For working professionals, Edumus is a self-development program to learn and practice leadership and training skills.
Ϟ Jeff App (Latvia)
In the absence of traditional credit data, Jeff taps into the power of what people do have: device metadata, geolocation, contact information, behavioral patterns, 3rd party data & more, building alternative credit scores to help the underbanked population.
Ϟ autom8 (Estonia)
52 Hertz is using NLP-Deep Learning to identify the security vulnerabilities in the code. It can find the exact flaw in seconds compared to hours and even days with the products in the application security market.
-----
sTARTUp Day is the biggest business festival in the Baltics and it ends on January 31st. The last day tickets are sold on the sTARTUp Day website.
The list of awards the teams are going to compete for:
Ϟ €10,000 equity-free cash from Swedbank Eesti
Ϟ EstBAN-led syndicate with up to €250,000 to invest
Ϟ €5,000 equity-free cash from RIA.com
Ϟ Tickets to TechCrunch Disrupt in San Francisco
Ϟ Tickets to Summit Summit in Iceland from Tera Ventures
Ϟ Legal counseling worth 5000€ by Sorainen
Ϟ Tickets to NOAH Berlin Conference
Ϟ $10,000 AWS service credits from Cloudvisor
The list of startups is in random order.
Articles you might also like: