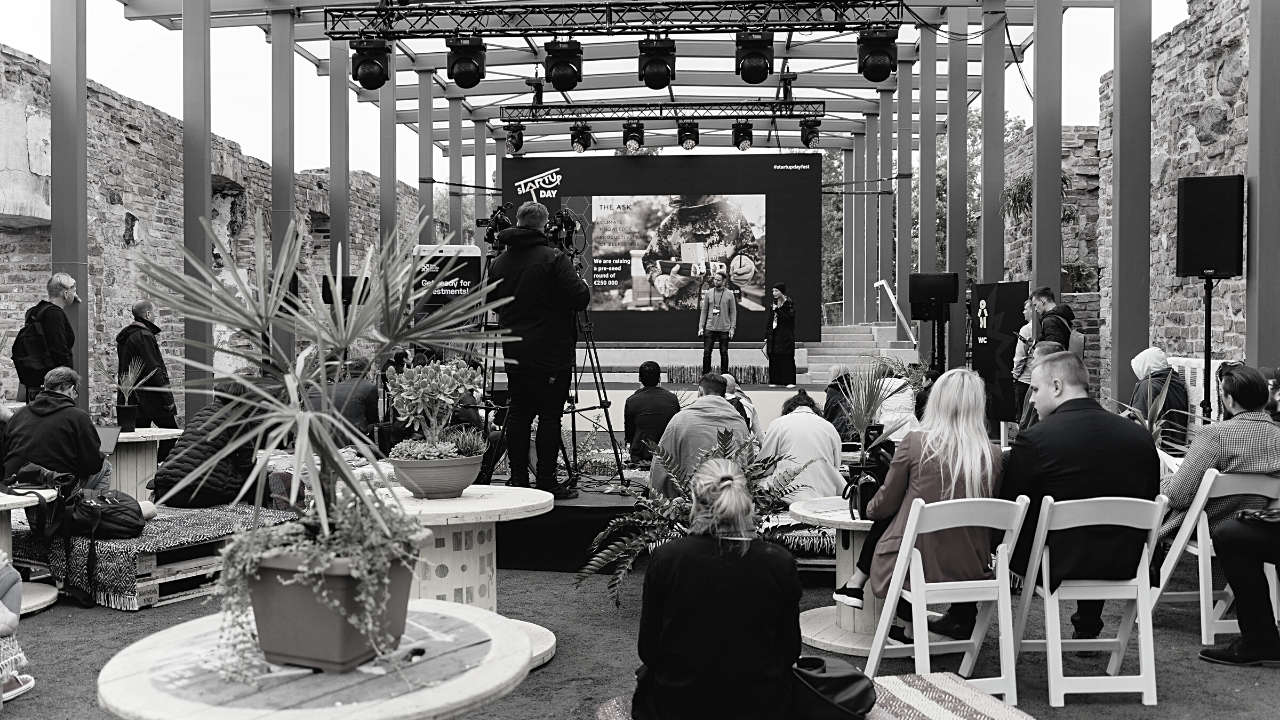 TOP 7 startups in the Baltics are…!
sTARTUp Pitching Powered by EstBAN brought together the most promising early-stage startups from the region. Today, the TOP 40 were competing for a hot place in the TOP 7, of which one was chosen from the Challenger Accelerator's teams.

The weather was chilly, but the competition was fierce! The best teams will be awarded several prizes, and the TOP 7 will conquer the main stage tomorrow. And now, drum roll, please!
Adact (Estonia)
Adact
enables agencies to create online interactive marketing campaigns without writing a single line of code. Adact has several interactive mechanics that can be modified visually from a UI to fit the client's brand and messaging. The client can launch an interactive marketing campaign and collect leads in ~30 minutes with real-time analytics.
Millo (Lithuania)
Millo
has invented Magnetic Air Drive – a contactless transfer of powerful torque for a new generation kitchen. It's a highly sustainable solution with one motor to power all the mechanical appliances.
Sharewell (Estonia)
Sharewell
is a customer experience testing platform, which helps to get feedback to validate your product in a short time. They help save time and money, targeting correct customer segments with different tests and possibilities to monitor customer behavior. Getting an answer in 12 hours of how the customers are interacting with the product enables to improve the product quickly.
VSight (Lithuania)
VSight
is an Industrial Augmented Reality Platform enabling enterprises to make the workforce more connected. Remote field technicians and experts can connect and collaborate on maintenance, repair, operations via live video, audio powered by Augmented Reality.
Machineric (Estonia)
Machineric
is developing software for heavy machinery and truck traders to help them manage and sell machines. With Machineric software traders save a lot of time and own their inserted data.
Ringy (Estonia)
Ringy
is a marketplace of refurbished electronics enabling customers to sell their electronic devices to refurbishing companies. In addition to this Ringy helps refurbishing companies to sell their stock to new markets. They enforce circular economy all over Europe!
Münt (Estonia)
Münt
is revolutionizing the way people brush their teeth. The first toothpaste tablets company in the Baltics originally started out as a student company. Recently, they won the Estonian biggest business idea competition Ajujaht.
Good luck to all for tomorrow!
Articles you might also like: