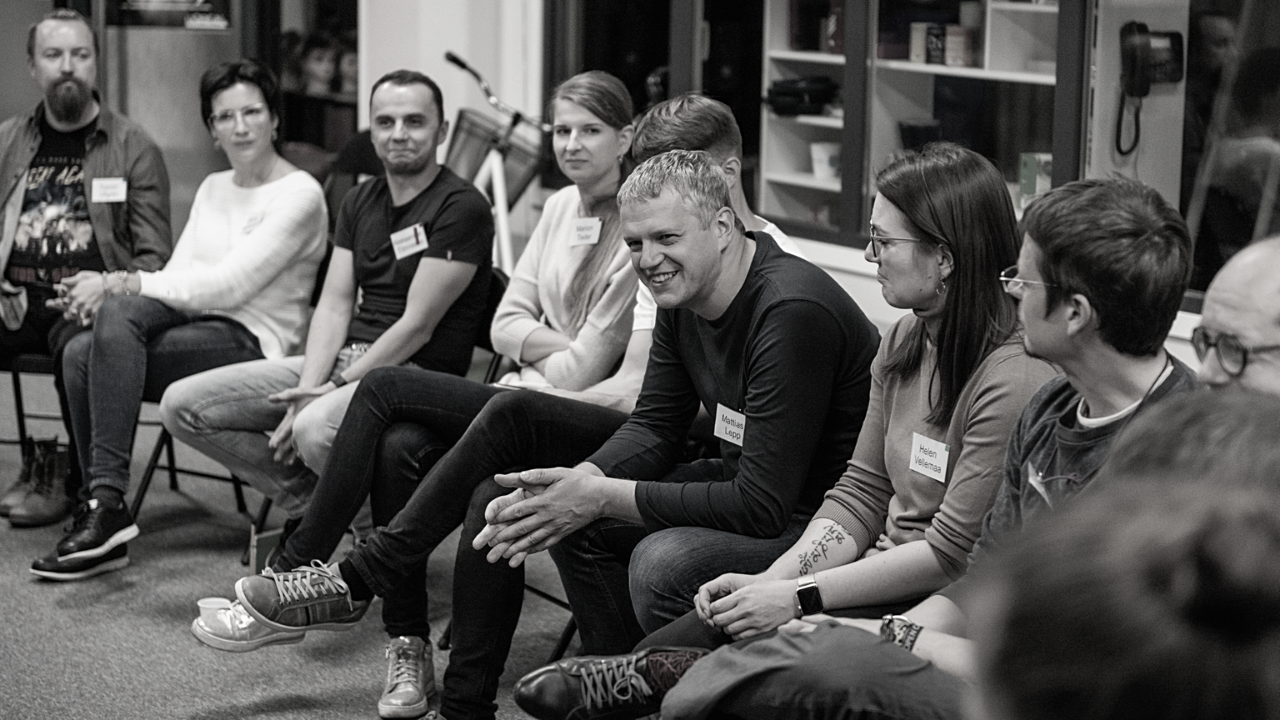 7 challenges that make startups fail (and solutions)
One of our co-organizers,
.Contriber
has been working with startups since 2014 when they opened offices and co-working spaces in Tartu. They have also invested in over 30 startups, created teamwork software and launched a startup founder's psychology program .Cocoon. So, they have been around for a while, seen hundreds of startups along the way and helped the founders with
mentoring
.
But when looking at the problems the startup founders face, they usually fall into those 7 categories. Founding a startup is often like having a baby – it does not come with clear instructions, and you very much need to learn by doing to understand what is the best solution for your specific situation or challenge.
Although .Contriber mostly works with startups that are in the growth stage, they wanted to share their knowledge with the startups who are just starting their journey.
Take a look at the list – do you recognize some of those? Below is also the advice on what you could do in those situations. But with every challenge, it is important to understand those 3 steps:


● Understand the challenge as precisely as possible.
● Understand why is this challenge happening? Where did it start?
● Practical solutions with KPI's and deadlines.
So here are the 7 most common challenges that early-stage startups usually get stuck with and potential solutions for those challenges:
1. The team is not performing
Something is off and the team that used to spend all days and nights working can now barely meet the standards. First, you need to understand if this is a specific person who changed the vibe or was it a decision or was it something that just happened gradually? Either way – you need to get honest feedback from your team. It helps if you already have a company culture that encourages people to be honest, won't punish people for their mistakes and you have trusting relationships. If not, it's time to work on your relationships. Ask directly from people what has changed and what they would need to get the spark back to their eyes. Your team needs to know they can give you honest feedback.
2. No money
All the startups need money and barely make ends meet in the beginning. But if the low-budget lifestyle gets ridiculous, it's time to look in the mirror. What is holding you back from finding an investor? What is the minimum product you can sell to get any revenue? Have you honestly done everything? Or is it easier to "focus on product-development" because after the first sale things will get serious and you'll need to start focusing on sales? If you later think back and are not embarrassed by your first product, you launched it too late!
We know that meeting and contacting investors might be scary, especially the first reach out. But if the answer is always "no", ask for feedback. There are also mentors available who happily take a look at your pitch deck and give you quick feedback. You can find them from your nearest startup accelerator web page, from LinkedIn or ask your friends if they know any startup mentors.
Or maybe the problem lies in the lack of market traction? Maybe, you need to validate your idea more and see if there actually are people out there willing to pay you money. Just in case, check that again to make sure you are not putting your time and energy into something that only your encouraging friends see valuable.
3. Lack of vacation or time off
If you haven't seen your family for the past 6 months and you often discover yourself waking up in the office, it's clear you have been working too much. In this situation, it is important to know that you have a clear endpoint.


If this is your lifestyle – congrats – you are going to burn out sooner rather than later. To avoid that, always know when your next vacation is going to take place or after what milestone you can go back to normal working hours.
4. No support network
If you are on this journey, you need someone who understands what you are going through. It's good to have friends from the startup ecosystem and also someone to go to the startup events with. It's easier if you have support. Those friends are usually available in startup accelerators or events. Don't discard the startup ecosystem events because you don't have time or don't know anyone. Show up and find yourself your startup buddy!
Or if you have your startup buddy but it feels like shooting into the dark, find yourself a mentor! They get to know you, understand your struggles and they usually don't mind introducing you to their network.
5. Unrealistic expectations
"We are going to get the product ready in 2 days!" he says and visions himself working the next 48h straight. Get real. Yes, startups need to be the first and the best in the market and the founder needs to give his/her best. But at the same time, it's pointless to set yourself up for failure. The pressure comes from different sources – yourself, investors, accelerator organizers, money, market. If you set yourself realistic expectations and plan your time, you again can avoid burnout and conflicts that come from giving promises you cannot keep.
6. Not asking for support/help
As a founder, you need to learn delegating and also asking for support if you feel like you need it. If you want to go fast, go alone, but if you want to go far, go together. The help can be your co-founder, family member, or a mentor, but it is sometimes difficult to see the moment you need to ask for support. This is why it is good to look for a mentor who helps you to talk about your challenges.
7. Burnout
Although this is rather the aftermath of ignoring the previously mentioned points, it is one of the biggest reasons startups fail.


If you already are in a state of burnout, you most probably need to take the time off, look into yourself and see where it all started, what decisions led to this point and see if there is something you could have done differently. Then put it into practice and see how you can apply the learnings in your everyday life. You can only change your behavioral patterns if you understand them and try out new solutions. If you need support in this, look for a mentor who can help you with this process. It is definitely possible to do it by yourself, but it is probably a more efficient and faster process if you ask for help from an expert.
If you recognize yourself from some of those, don't be afraid to ask for support. As we have been mentoring startup/scaleup founders for many years and have gathered a team of mentors from all over Europe, we can find you the best possible mentor that suits your needs the best. Let's talk!
On January 29, join .Contriber at one of the side events of sTARTUp Day 2021 – "Boosting internal power with .Cocoon". Some challenges keep us from moving forward and even if we think we have found a solution, they often keep coming back. Wouldn't it be nice to take a few hours, look into the challenge you have been struggling with for the past few months, get new perspectives and options, and solve this for good! This workshop is exactly for that.
Articles you might also like: