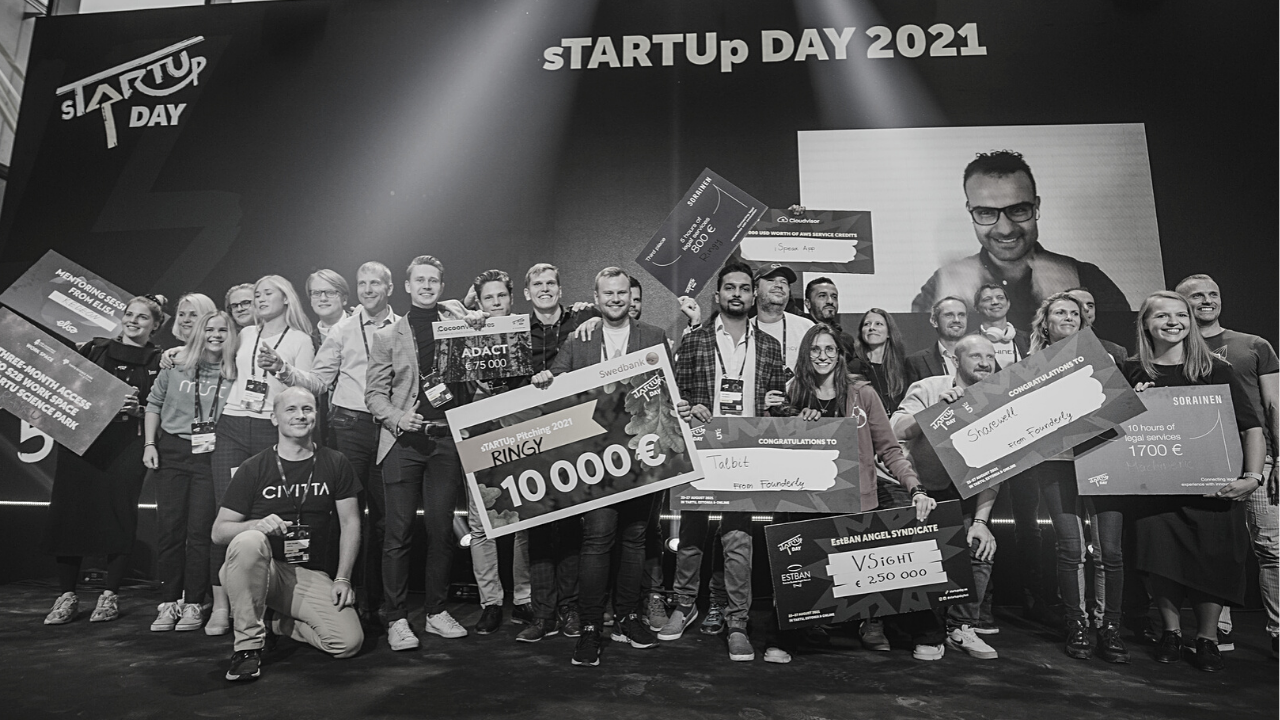 Announcing the TOP 40 of sTARTUp Pitching 2022!
We are excited to publish the list of TOP 40 startups of sTARTUp Pitching. This year, we had an astounding number of applications – 380 applicants from 47 countries! Let's get into the nitty-gritty of this year's applications.
"We have never had this many applications to be a part of the sTARTUp Pitching competition," said Hanna Liis Remmelg, the head of sTARTUp Pitching. "This year's sTARTUp Pitching is going to be something special that you have to experience first-hand." The jury has now finished handpicking the TOP 40 after careful evaluation of the startups.


The top teams will be competing for a prize pool bigger than ever! EstBAN is putting together an angel syndicate to invest up to €200k in the most investable startup team from sTARTUp Day 2022 deal flow, and .Cocoon Ventures is leading a syndicate to invest up to €100k in one team. This investment includes the price of the founder(s) ticket to join the .Cocoon Program for a year (1:1 mentoring, events, and team assessment) to support startups during rapid growth, investment round, and facing different challenges.
Additionally, our partner Swedbank will give €10k equity-free cash to one of the teams to fund their growth. Greenergy Data Centers will provide €20k data center services, which means a 4kW rack for free for 18 months with the option to use day offices at the GDC data center near Tallinn. Cloudvisor has put out 3x $5000 Amazon Web Services Credits to help startups grow, scale, and optimize costs on AWS. Sorainen offers 60 hours of legal advice worth €7500, and Tera Ventures will offer their team's mentoring package, with the package being extended to their international advisory committee members. Tele2 is giving away €3000 equity-free cash and mentoring from Head of Tele2 Estonia Chris Robbins. Tartu Science Park has put out a three-month hot desk membership for three people in their S2B Work Space in the Delta Business Building.
Now, the TOP 40 startups that will go head-to-head on stage (in alphabetical order)!
The pre-finals will take place from August 8 to August 11 at 3 PM and will be live-streamed on our Facebook page.
Congrats to all, and see you in the pre-finals and at sTARTUp Day!
Articles you might also like: