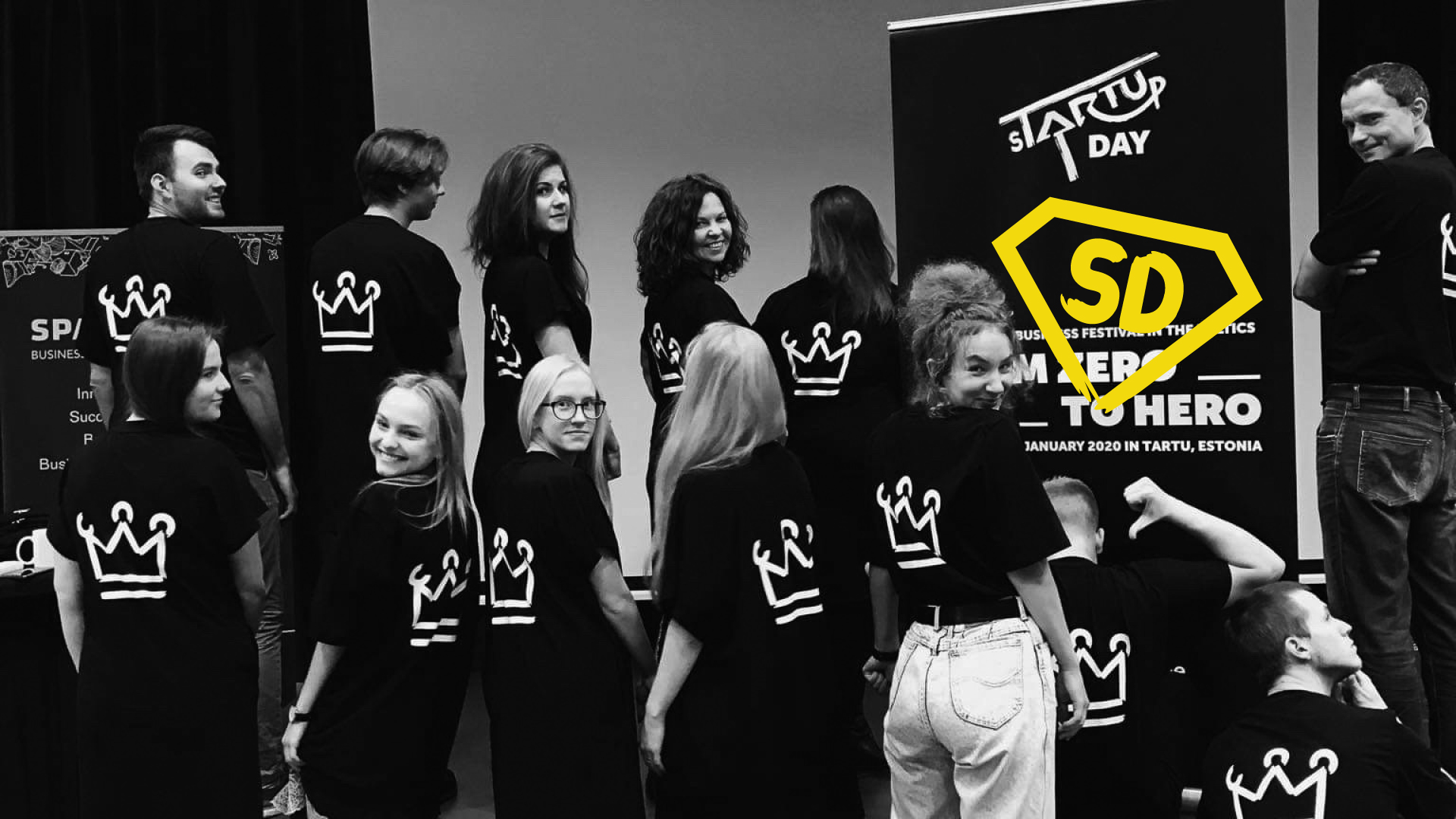 Raine Toss (k u u l design): "Each failure is necessary for growth"
Raine Toss is the founder and designer of the Estonian clothing brand k u u l. The brand was initially created by Raine's own need for comfortable clothing and it gained popularity after the first prototypes. k u u l carries in itself the idea that clothing is not just an attire, but has a statement, is sustainable, comfortable, multifunctional and unisex.
As sTARTUp Day team also shares those principles, they will be seen wearing k u u l designs at the festival.
What are the personality traits that help a person to become successful?
I think the courage to stand out is the most important thing. Dare to dream, be determined in striving towards your goal. It helps if you are hardworking, willing to evolve all the time, and resolute. You have to be fully present to really be successful!
What have been the biggest victories along your journey?
The biggest victory for me was coming up with the idea of creating my own brand and
stepping out of my comfort zone. The victory for me was the fact that I found the courage to go in a new direction and take the unbeaten path. This has given me a life of living in the
moment and getting the best out of it. I can enjoy the process. A great team is another
wonderful victory. I have found people to stand next to me, support me, believe in me, and
see the bigger picture in kuul.
How has a failure, or apparent failure, set you up for later success? Do you have a
"favorite failure" of yours?"
I do not look back at "failures" as failures, but as situations where I was given the chance to
evolve. Each failure is necessary for growth. You need to analyze each failure and learn from
it. It is a natural part of development and progress.
Why is now the time for your company to exist?
I sincerely believe that we entered the picture at the right time. A time when the world needs to be shaken up a bit, in a good way. We do not want to just sell clothes. We want to sell an idea and the concept of sustainable thinking behind it. This is the best time to find various cooperation opportunities and financing to help great ideas come to life.
Tell me something you are learning right now.
I am trying to learn to create balance in myself and in everything we do. How to be
systematic and use time wisely. To trust my intuition and be patient. I am learning how to be
playful and dream even bigger!
What makes you excited about the future?
Not knowing what will happen!
k u u l is a company of Tartu Center For Creative Industries, one of the organizers of sTARTUp Day. TCCI provides creative industries related information and training, legal and economic consulting for creative entrepreneurs, as well as business incubation (and pre- and post-incubation) services.

Articles you might also like: