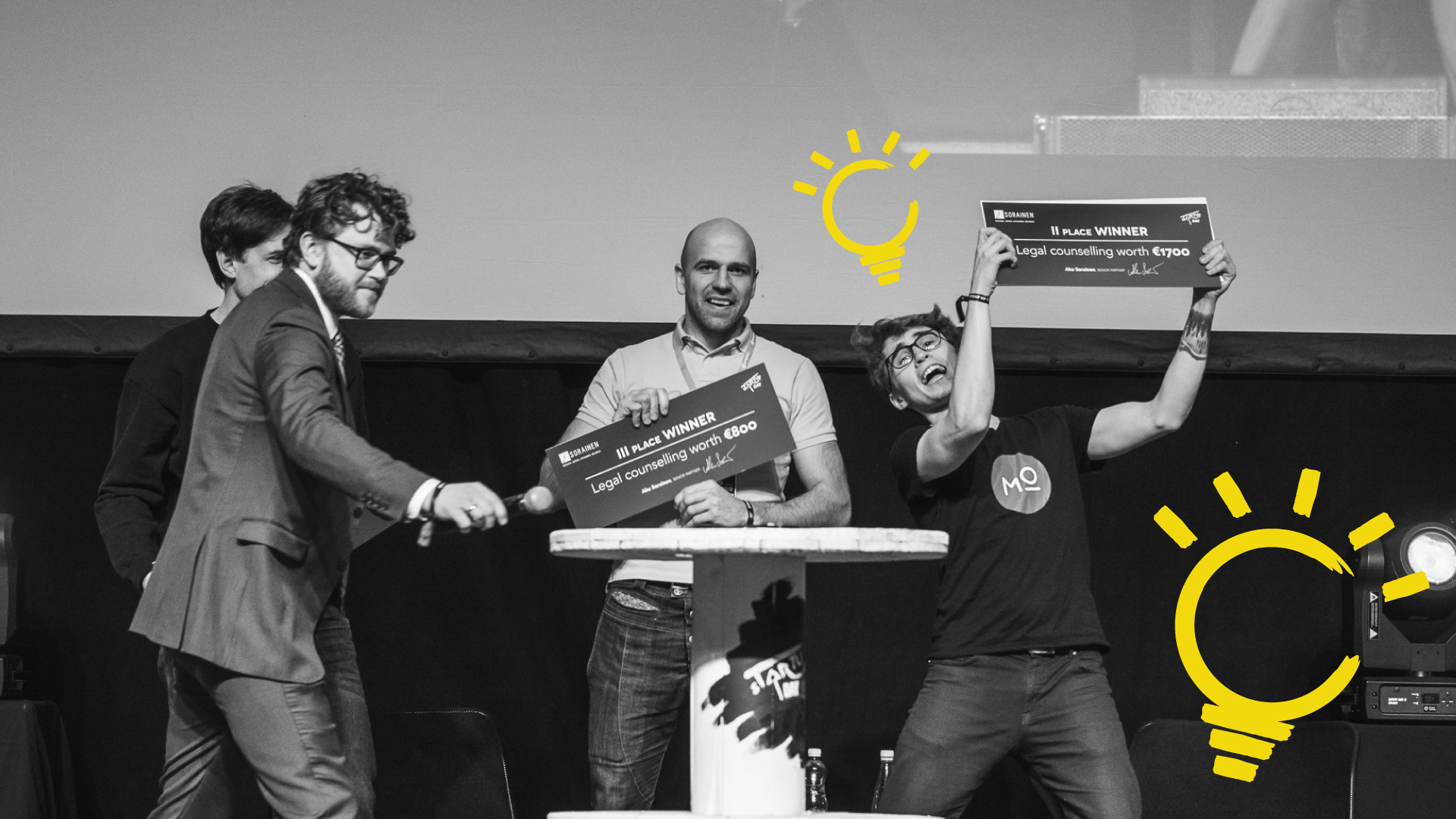 sTARTUp Day is looking for the next unicorn at the sTARTUp Pitching Competition
At the business festival sTARTUp Day 2020, startups have the opportunity to present their business idea in front of 4,000 visitors and win up to 250,000 € investment from investors or 10,000 € equity-free cash.
During the competition, startups will be able to meet potential investors, partners, clients and be enlisted among the best startups in the region. All startups who have a minimum viable product are warmly welcomed to apply for sTARTUp Pitching competition. Registration will be open until the 1st of December on the Startup Includer website.
Several motivators have been put out for best startups:
 Ϟ Investment up to 250,000 € from Estonian and abroad investors. The syndicate is created by EstBAN.
 Ϟ 10,000 € equity-free cash from Swedbank Eesti to one of the teams to fund their growth.
 Ϟ Tickets to TechCrunch Disrupt, a tech startup conference pioneer that will take place on 14–16 September 2020 in San Francisco.
 Ϟ 30 hours of legal counseling worth 5,000 € from an award-winning international law firm Sorainen.
Entrepreneur and lead investor of the syndicate Ivo Remmelg said that the syndicate which will support one of the teams with at least 100,000€ was established to motivate more startups with great success potential to apply. Ivo sees that the problem at similar startup ideas pitching competitions is that the awards are not motivating enough for great startups and this keeps the investor's interest low.
The previous sTARTUp Pitching 2019 competition received 250 applications and the jury picked out 21 teams to participate in the finals. This year the jury will select even more – 30 startups. The main criteria taken into consideration are the product or service itself, the problem it would solve in the market, current development and achievements.
sTARTUp Day is the largest business festival in the Baltics which will take place on 29-31 January 2020. More information about the festival: https://startupday.ee
Articles you might also like: