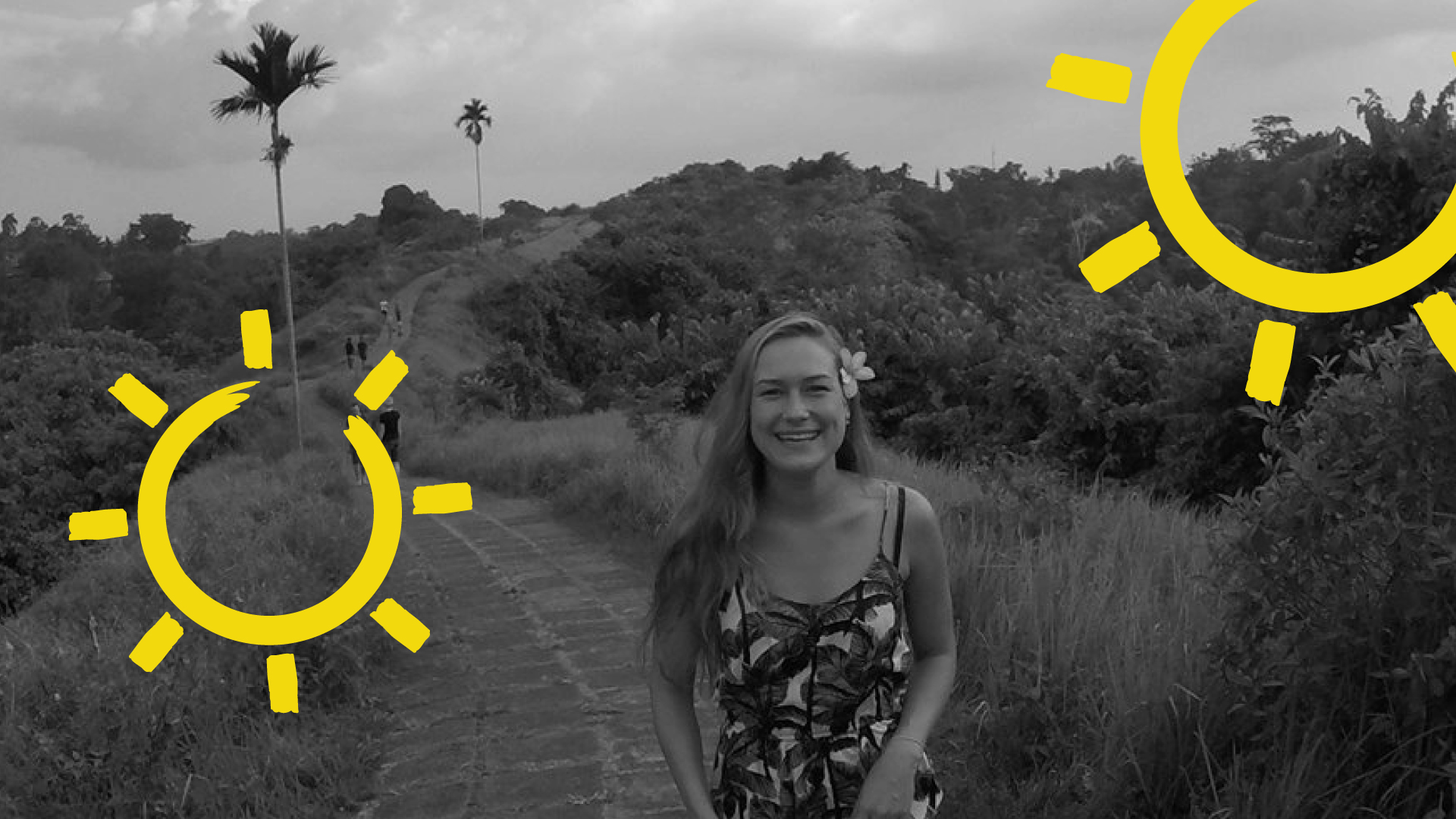 Enelin Paas: "Trust only the science, psychology, data, and concrete numbers."
Enelin Paas is a full-stack strategic marketer. For the last 5 years, she has traveled across more than 40 countries while doing B2B and B2C marketing and sales for companies from different parts of the world like Wall Street, Sydney, and Europe.
Enelin has helped to establish a successful small company, made an unbelievable career and also has led teams and helped to grow the number of team members from 5 to 150.
Her hard work and ambition are a great example to everyone who wants to pursue a career while traveling the world. Enelin has helped her clients to generate over 2 million euros in revenue without the help of any paid advertisement.
How would you explain affiliate marketing to your grandparents?
Dear granny! Listen, it's a lot easier than you think. It works like this – let's say you need to buy a new mattress. Where to start? There are so many options out there! Most probably you will see some Dormeo ads from the TV, right? But then you will also ask for some advice from your son and grandchildren, correct? So there we have it – the TV and your family members are the influencers for you. You trust them and hear their advice and make your buying decision based on that. You are a person with a concrete need to buy a mattress and TV and family are the channels you are influenced by in your buying decision.
The same logic and psychology also work in the complex and borderless online word. The need for recommendations and tips is the same also online, but they don't come only from the TV or family, but in today's smartphone world, we have those tips coming in via influencers, affiliates, reviews, comments, google, blogs, comparison sites, etc. Affiliate marketing is all about those influencers and affiliates putting those recommendations, reviews, and tips in front of people in a specific need to buy something. Affiliates and influencers help to make the buying decision providing customer experience, tips, and their opinion. If it works and the person buys the product or service, then thanks to today's technology we can track and measure the sales and influencer or affiliate will earn a commission from the deal.
What's the most crucial aspect when picking your partners in affiliate marketing?
It depends a bit on a campaign (is it launching a new product or service or is it a branding campaign, etc.) but from a practical perspective, I would say it's the engagement rate. If the affiliate partner has a massive audience, a lot of email contacts in the list and many followers on Instagram, but his email opening rate or engagement rate is close to 0 then he is pretty much a worthless partner. The info will never reach the audience.
Secondly, I would bring out the quality of the content. You don't want to hurt your brand in the long term with low-quality content so make sure to double-check the content and think it supports your brand and its values long-term.
Name one of your organic growth hack/conversion secrets that 90% of companies miss?
Today still many companies do not have affiliate and/or referral programs. It's such a shame to miss a possibility to pay the commission only for a real sale. Instead, many companies are still depending on Google, FB, IG, etc. ads and their algorithms.
I want to start an online business and scale it to 2 million euros in revenue within 12 months. How should I start? What should I do?
Lol! Have a great team and work a lot. Make sure your decisions are based on legit resources. Trust only the science, psychology, data and concrete numbers.
How do you manage and organize your work & time while living a nomadic lifestyle?
I have structured my work week between different focus days. There are days I work 12h and days I'm off. Some days I take calls and other days I'm working super focused without notifications.
If I travel somewhere for more than a week then I only choose places where I have a good working environment. This means great WiFi, workplace at home, plenty of cafes and/or coworking space.

I usually stay a minimum of 3 months in one place. Then I can settle in, have a routine and enough time to discover the place and work productively at the same time.
I also like the idea of having one home base and then do smaller trips frequently. I see that many nomads who have been on the road for many years are doing it like this. For me, it has been on and off around 4–5 years. Then nomads tend to create a home base and we meet up for events and short term monthly trips.


Why should someone who is skilled but hasn't worked remotely give it a try?
If this is your dream and something you want, then life is just too short to be stuck somewhere you are not 100% pleased. I'm not saying that everyone should go remote, but if you want this then there is no better time to try it out than today! As a start maybe you can negotiate to get some days per week to work remotely, just to try out – you can work from home or go to coworking spaces. Or ask for a few weeks to work from Bali or anywhere else and see how it feels.
More and more companies see the benefits from the remote employees, so don't be scared to ask.
Here are some pages with cool data that show very well where society is moving to and why working remotely is good for you and also for the company:
Name one of your craziest adventures, memory or story related to traveling and working remotely.
I think one of the sweetest memories is when I took my red Scoopy on a road trip through Bali. I love to rest on the weekends and be offline. Driving alone from the South to the North, taking my time off and exploring solo is one of the best things. Pictured below :)

I did fulfill one of my long-time dreams to see the dolphins. I have seen them before but not like this! Hundreds of dolphins around me communicating and jumping during the sunrise – it made me cry.
Also, all the diving experiences are something that makes me feel alive. For example, diving on the open ocean with manta rays – what else I could ask for in life? Thanks to remote work it's possible to dive as much as I'd like in my free time.
From the negative side, I have had almost two heart attacks that go together with questions did I broke my laptop or did it got stolen? Nowadays to avoid mental breakdown I simply keep all my stuff synced online – Google Drive is my best friend!
What do you miss the most while working remotely and traveling across the globe?
Being in one place and unpacking my luggage. Have everything super well organized. Old friends and family back at home. The nature in Estonia and of course the black bread and kohuke (so basic I know but also soooo true).
Any secrets on how to maintain relationships from a distance while living a nomadic lifestyle?
Yes, I definitely send at least 3 not so smart memes per week to my best friends and we keep a close connection via social media.
From more practical tips I would like to bring out that I always call my family and grandmother every week on the same day and similar time. I use a Skype subscription for that. Every week I spend at least one hour talking with my family about literally everything. It's a very practical tradition because they know that I will call. Meanwhile, they don't worry and the tradition helps me to take time off!
Enelin will take the stage during the sTARTUp Day 2020 business festival in Tartu, Estonia to talk about how to skyrocket your online business through affiliate marketing & partnerships.
Articles you might also like: