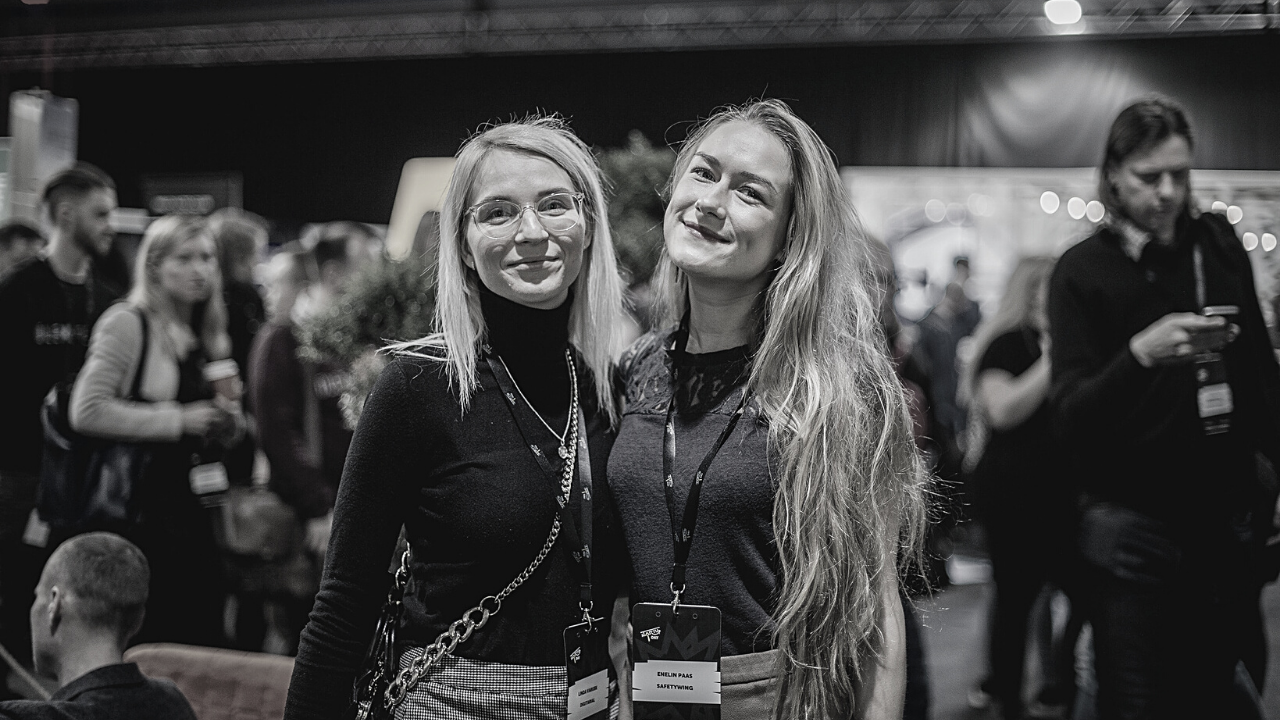 Digital nomads: a community of modern age builders and innovators
By their very nature, digital nomads are inquisitive thinkers – they left the comfort of their hometown, the familiarity of their nine-to-five job, and set off on a path into the unknown. But their path isn't always so easy. The borderless world they strive for is often met by outdated political, social, and economic barriers. With feet in every corner of the world and a collective desire for change, could digital nomads be the innovators of the 21st century?

This article was written by Barbara Jovanovic, Head of Content at SafetyWing.


Relying on traditional structures is out, creating something new is in
You'll find members of the digital nomad community in every corner of the globe, and despite the miles between them, they all share similar qualities; curiosity, innovation, and self-motivation. Through their search for an alternative type of lifestyle, they've uncovered the faults, failings, and disappointment of the current systems the world has come to accept as normal.
As Lauren Razavi, an award-winning writer and strategist, explains in her article on
Building a Nomad Internet Country
: "Failing institutions. Lack of trust in government. Weakened democracies. Nation-states have reached a crisis point in the 21st century."
Now, we're not saying that digital nomads are the first people to have unmasked the problems of modern world structures, but they are in one of the best positions to do something about it. Often falling between the cracks of existing infrastructures, digital nomads are likely to be the first people to address them and innovate towards the solutions.
Looking beyond the outdated nation-states, past the 19th-century government structures, and towards a digital future, the digital nomad community has the vision, the passion, and the desire to create a new world that accommodates new-world workers. Create a world where no one, whether you're a digital nomad or not, will have to compromise on basic benefits like
health care and retirement
, and a world where taxes and visas are simplified, and fair.
To do this, they must look past what's already been made and work around it, creating a system that is impossible for traditional authorities to overlook: something new, fresh, and all-encompassing.
On the
Building Remotely podcast
, Pia Mancini, founder of Open Collective and Democracy Earth Foundation, commented: "We are 21st-century citizens doing our very best to interact with 19th century-designed institutions built with information technology of the 15th century. It is up to us to design the political and economic systems for the internet generation."
So what alternatives are digital nomads capable of creating?
We're already seeing different startups creating products specifically with remote companies and nomads in mind. Globally accessible essential benefits are a part of the software-based safety net that
SafetyWing
is building. There are startups focusing on
helping nomads choose their next location
, finding the
best remote roles
,
getting paid remotely
, and taking care of your mental health through
remote tools
.
Location-independent individuals need these benefits to be connected to them, rather than to a geographical place they have to inhabit to qualify for them. Conceptualizing a borderless world is not easy, but it's not just a distant dream anymore – there are people actively working towards it. Whether it's through starting initiatives with their online communities, reaching out to governments with digital nomad visa proposals, or
starting to build a country online
– the motivation is there and will be hard to ignore by nation-states.
The reality of an alternative to the nation-state is not out of reach
We could say that it's the digital nomad community's curiosity that is driving this opportunity for innovation. In reality, the everyday consumer would benefit. Fewer barriers and outdated legal stipulations, improved worldwide equality; it may all seem out of reach, but everything is possible when you're creating something completely new. The idea of the internet being a new frontier is no longer just a romanticized notion but a very modern reality. Estonia is honest, living proof.
Since the early 1990s, when Estonia gained independence from the Soviet Union, this tiny country in the Baltics began working on digitizing its government. Thirty years ahead of the curve, Estonia, known for its entrepreneurial spirit and digital nomad community, now has a borderless, blockchained, and secure country on the internet. Through the initiative
e-Estonia
, it is on its way to becoming a digital society; 99% of Estonia's public services can be accessed securely, online at any time of the day or night.
So, why digital nomads?
For the vast majority of digital nomads, their life resides online; they understand how to navigate the digital world more than any other community in the world. Quite literally, their livelihood depends on it. Digital nomads are the first to utilize new online services, e-visas, and border loopholes. And word spreads quickly. The digital nomad community is not a static one, in fact, many are heavily involved in the fight for a borderless future – one where the needs of every type of life are accounted for.
Wherever you find a digital nomad community, you'll find that their attitude, curiosity, and motivation for a better world follow them.
"Wherever nomads go, they bring their new, borderless values with them. Those values will be the foundation for new opportunities, strategies, practices, networks, policies, and everything else in the years ahead." – Lauren Ravazi.
So, will digital nomads be the community that changes the political, economic, and social landscape for good?
We can't say for sure, but given their unique position and progressive mindsets, that they've got a better chance at it than most. After all, the concept of a fully functioning and successful country on the internet is only just being explored, and there's still plenty to get our head around. As modern-day builders and innovators that aren't afraid to think beyond present-day governmental structures, we believe they will be at the forefront of these revolutionary changes towards a better, more connected world.
SafetyWing is a partner of sTARTUp Day 2021. Get to know more about digital nomads on August 27 in the seminar "Country on the internet – the future world of digital nomads".
Articles you might also like: