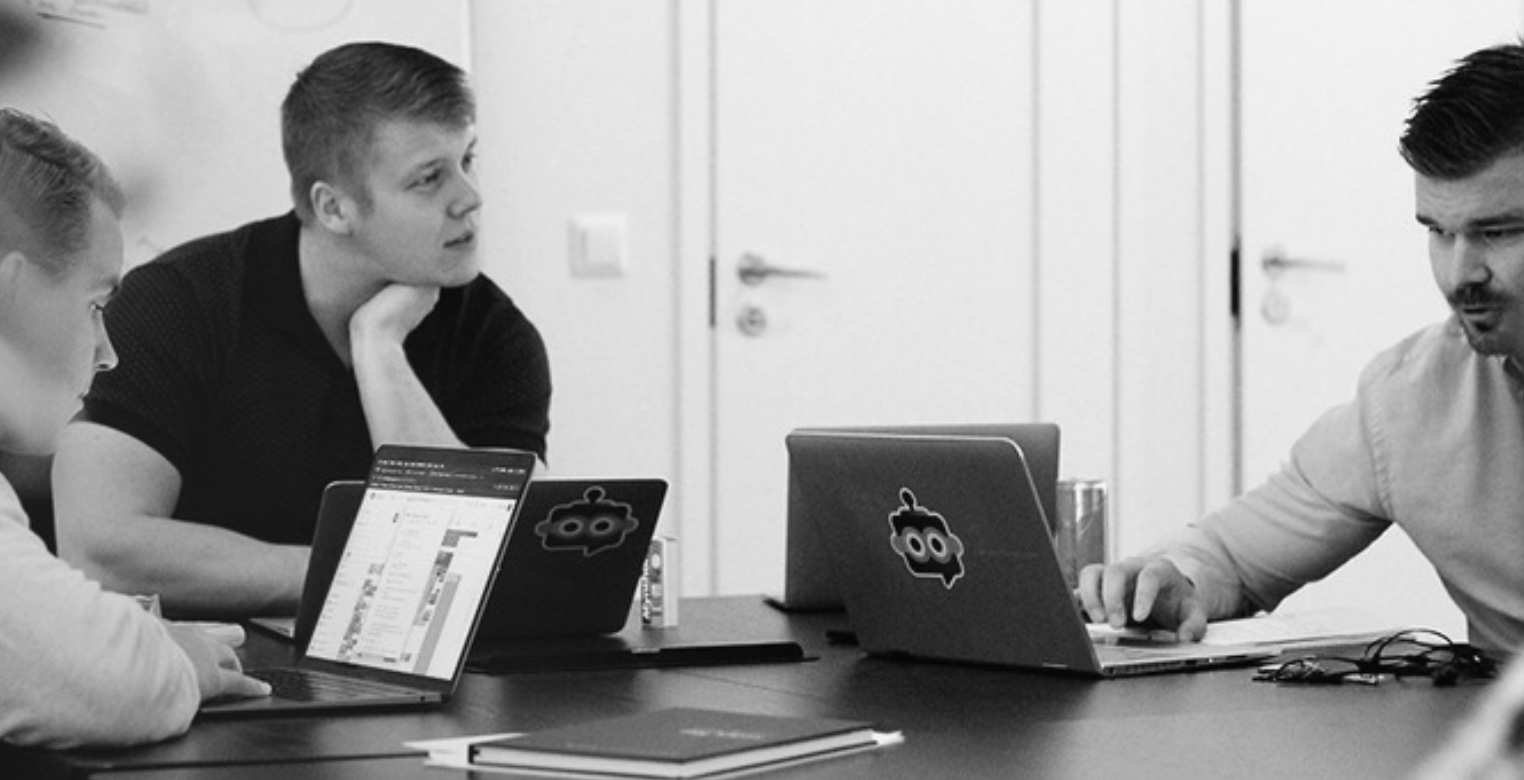 Exciting news from .Cocoon Ventures!
We have two awesome announcements for you! For their first investment,
.Cocoon Ventures
joined the investment round for
Jobilla
with a 100,000€ ticket. And furthermore, .Cocoon Ventures is leading a syndicate at sTARTUp Pitching Powered by EstBAN!
Finnish startup Jobilla has created a unique solution of recruitment software, designed from the candidates' point of view, to create an optimal experience when applying for a job or otherwise getting to know the employer. The company was founded in 2015.
Jobilla had already closed their round with a 7 figure investment but they were looking for support on the way to becoming a unicorn and mentors to help. The discussion resulted with .Cocoon Ventures investing 100 000€ and Jobilla joining the .Cocoon yearly program to get the mentoring support from previous leaders of Estonia's second unicorn Playtech – Rein Lemberpuu and co-founder Rain Kivisik.
Henri Nordström, the CEO of Jobilla shared that they are focused and highly value their time. And therefore, they were hesitant to join anything where they need to commit a large amount of time. "We have 3 members in our founding team, and one of them was skeptical. After he had a personal mentoring call with one of .Cocoon mentors Rein Lemberpuu all the skepticism was gone, and he was 100% on board to join the program."
I don't want to push anybody to join a mentoring program because I strongly believe that self-development should always be voluntary.
The decision to make the investment came easy as Jobilla's growth has been substantial, and the founders are the type of people .Cocoon Ventures is looking to invest in - entrepreneurs who see the need for self-growth to keep up with the company's speed.
"If the growth is very abrupt, it brings many changes," said Hristo Neiland, the COO of .Cocoon Program. "So far their expansion has been steady but after receiving the investment it hits nitro speed and the amount of changes and decisions in the small-time window grows fast. To be prepared, they need to develop rapidly to handle this fast phase so that it wouldn't become a chaotic mess. And at the same time make decisions that are aligned with themselves."
Nordström revealed that he has worked a lot on personal development for the past 12 years. Attending Nordic Business Forum events or Anthony Robbins seminars help to become a better business leader. Additionally, it is important to develop on the spiritual level and become a better human being. "I have a strong feeling that Rein Lemberpuu and Rain Kivisik are the right mentors for me and can help me to become a better business leader and guide me in my personal growth. The final decision to join .Cocoon Program felt right and was unanimous between the co-founders."
.Cocoon Ventures is an investment syndicate that is the next step of evolution of Contriber Ventures, one of the most active angel investors in the Baltics with over 30 investments. .Cocoon Ventures was founded by Aleksander Tõnnisson, Rein Lemberpuu, and Rain Kivisik in 2021.
.Cocoon Program is a founders' self-development program that supports personal and business growth for startup and scale-up founders and teams. It is run by Ansis Lipenitis and Hristo Neiland and was founded in 2018.
As a cherry on top, .Cocoon Ventures has decided to lead a syndicate at
sTARTUp Pitching Powered by EstBAN
, investing €100–150k to one team they see the most potential for growth through self-development. Selected team founder(s) get to join the founder's self-development and mentoring program .Cocoon.
Articles you might also like: